Main content
Draw Your Album: Bastille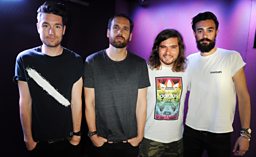 We grabbed those chaps from Bastille fresh off their lit Live Lounge set, gave them a glass of water and handed them some pens.
Because it was their turn to draw us a masterpiece of their album cover...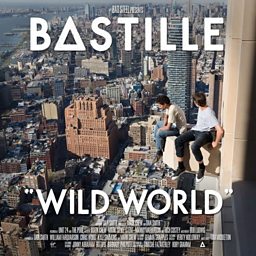 Here's the cover of Wild World. Er, that looks nice and easy to draw guys...*cough*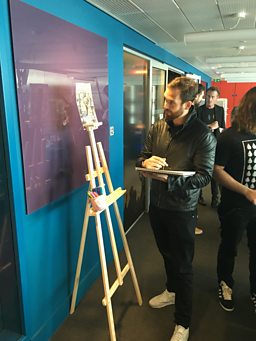 When shown to our very professional and important easel, the band immediately pointed at Will, insisting this was his time to shine.
And he totally looked the part, tbh.
Bastille hit up the Live Lounge to make our ears and hearts feel all warm and fuzzy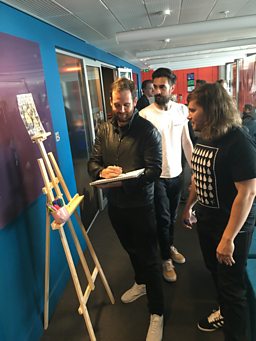 After ignoring Dan's suggestion of drawing 'every single window', Will took his time, while the others gave him pointers. We simply enjoyed the view.
Haaaiiii Kyle.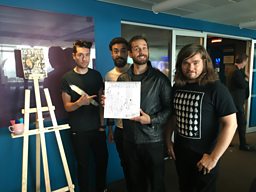 We've got to be honest, it's probs the most profesh artwork that we've been gifted yet. Will, we salute you.
Soz Dan, Kyle and Chris but you get zero credit here.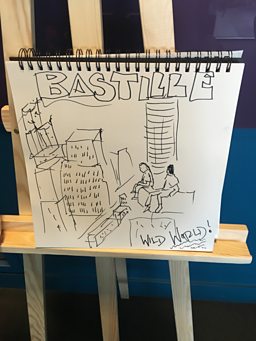 It's highly French renaissance meets new wave with impressive spatial depth.
Ignore that, we literally just Googled 'art terms' to sound smart.
But we sounded legit, right? Lols.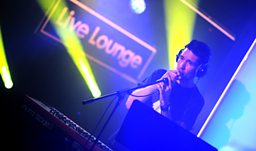 We were treated to the musical treats of their single Send Them Off! and an insanely good mashup of MØ's 'Final Song' mixed with a bit of Craig David's '7 Days' and Europe's 'The Final Countdown!'
They've only gone and done it again. Amaze.
Want more? Well then check out their magical mash-up history right here.