Main content
8. Stephenson, Anning, Brunel and Queen Victoria
Celebrating famous Victorians: the Stephensons, Brunel, Mary Anning and Victoria herself.
The tutorial
We travel back to the 19th century to hear about the 'Industrial Revolution'; then meet the Stevensons to find out about the coming of the railways; then travel to 1830 to hear from Mary Anning, the famous fossil-hunter.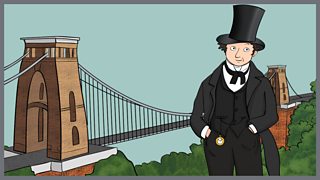 Next onto 1843 to meet engineer Isambard Kingdom Brunel at the launch of his ship, the SS Great Britain. Finally we head to 1851 to hear Queen Victoria read from her journal about the Great Exhibition in Hyde Park.
Duration: 14' 45"
The song: 'Hurrah! The Nineteenth Century' (vocal)
The song has an upbeat tempo and is full of Victorian confidence and purpose!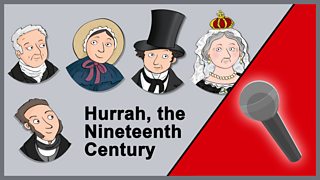 Once you have learnt the song using the vocal version you could try singing to the backing track only.
Click here for the backing track version of the song or go to the Clips page.
Duration: 2' 24"
Robert Stevenson's 'Rocket'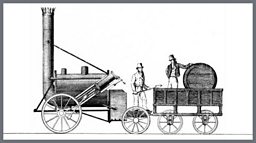 'Rocket' won the Rainhill Trials in 1829
Listening music
An old train stutters into life...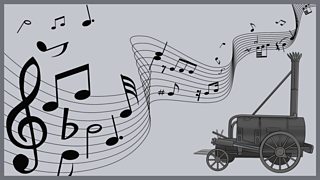 There are many evocations of the rhythm of trains in music - steam trains in particular. In this recording an old train pulls away and builds up speed.
Can the children identify the different sounds of the train?
Duration: 1' 00"