Main content
How technology helps us keep in touch with the dead
People are using messaging and social media to stay in touch with the deceased, but the practise of contacting the dead via technology is nothing new.
At the start of 2004 Emma Jacobs texted her dad to send him her love and to wish him a Happy New Year. But, as she revealed on Mornings with Stephen Jardine, her dad had died in the previous year.
That first text was soon accompanied by more, as Emma realised this was a way she could stay connected to her dad, but her joy at discovering this new route to him ended when she eventually called the number — and somebody else answered.
Emma's actions are not unusual. These days our digital presence lives on even after we've died so it's not surprising that grief-stricken friends or family members regard phone numbers or social media pages as a means of staying close to those they miss.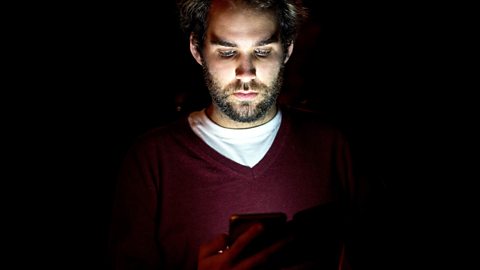 Psychologist Elaine Kasket explains why we turn to technology in times of grief.
According to psychologist Elaine Kasket, technology has had a role in our grieving process for hundreds of years.
She explained, "Whenever any new communication technology emerges people tend to pull it into service as a way of contacting the dead".
This has included 19th Century spook photography where the ghosts of the dead appeared in images, and mid-19th Century séances, where the practice of 'table rapping' was inspired by the invention of the telegraph.
Reaching out to the dead
Elaine continued, "It's a human urge to continue bonds with people we've lost.
"In a way it's kind of easier because there's so much data associated with the dead; and our communications with them live and stay in the tech already so we can continue to reach out in the same places and spaces and via the same devices."
And she has advice for anybody who finds themselves in the same situation as Emma did:
"It's an extremely common phenomenon," said Elaine. "So if anybody is feeling odd or weird or judging themselves — or somebody else — for engaging in these practises, they should feel reassured that's it's pretty much a normal phenomenon."
Latest features from BBC Scotland