Main content
Five things you probably didn't know about Prince
Prince Rogers Nelson (June 7, 1958 – April 21, 2016) was a pop polymath and global superstar, a prodigiously gifted composer and musician whose genre-bending pop was as consistently inventive as his esoteric personal style. In Great Lives, comedian Sindhu Vee discusses how Prince's music changed her life forever, along with journalist Mobeen Azhar (who saw Prince live 54 times) and presenter Matthew Parris.
Here are five things you might not know about the Purple Prince of Pop.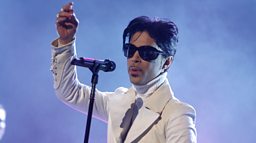 1. He wasn't always full of confidence
Bold, visionary, swagger, sex, genre-defying… when we think of Prince now, any number of words might come to mind, but 'shy' certainly isn't one of them. For anyone who has heard one of Prince's spine-tingling screams it is hard to imagine that the pop icon could ever have been anything other than born to perform. But he wasn't always that way. Prince, who had been bullied at school, was reportedly so shy when he recorded his first solo track that everyone had to leave the studio and he lay down on the floor under a blanket with the lights off in order to record the vocals.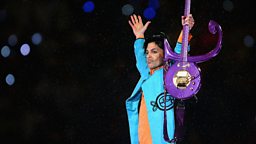 2. He never switched off
Prince's prolific creativity is the stuff of legend. Those who worked with him remember recording sessions regularly lasting anywhere from 15 to 24 hours; he reportedly used to sleep for four hours a night. He forced his engineers to have pagers with them at all times, and would often buzz them in the middle of the night for them to come to the studio. Every engineer Prince ever worked with left due to burn-out.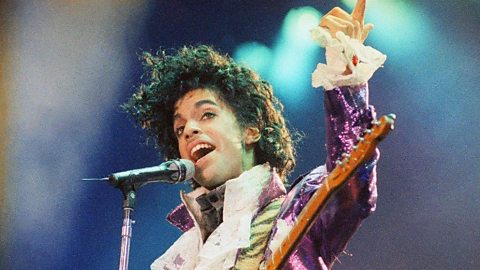 Susan Rogers was the sound engineer on Purple Rain and Sign o' the Times.
3. He was a father
Prince lost his only child – a son – just days after his birth. The boy, named Amiir Nelson, was born in 1996 to Prince's first wife, dancer Mayte Garcia, with a rare genetic disorder and died just six days later. Instead of taking time out to grieve, Prince continued to promote his new album Emancipation, which featured songs about fatherhood. A recording of the child's heartbeat is featured as part of the percussion on the track 'Sex in the Summer'.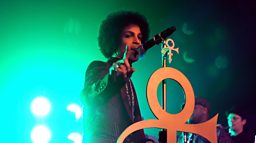 4. He could continue to release albums for 100 years
Prince wrote and recorded music constantly, releasing 39 studio albums and 106 singles over his 40-year career. But that's only a fraction of his vast creative output. When Prince died in 2016, archivists were granted access to a huge underground vault in his private Mineappolis estate Paisley Park – and they discovered enough unreleased material for the musician to posthumously release an album every year for a century.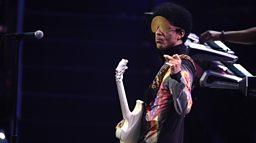 5. He was a philanthropist
Along with being one of the most-recognised pop stars on the planet, Prince had another secret gig: philanthropist. Only since his death has the extent of his often anonymous charitable giving been revealed. Prince supported the Black Lives Matter movement, donated to organisations that create green jobs in disadvantaged communities and championed a scheme that encourages urban youth to learn how to write computer code. He also privately sent money to the family of Trayvon Martin and secretly donated thousands to a charity supporting vulnerable women and children in Afghanistan.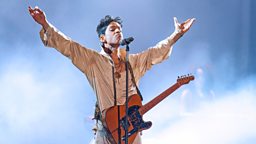 More from Radio 4 in Four