Main content
Don't Worry, Be Happy – Ten pieces of uplifting music
Who knew that an English composer called Percy Whitlock, who spent the last 15 years of his comparatively short life in the south coast resort town of Bournemouth, had composed a "Spade and Bucket" polka?
We've gathered together some of the happiest music we could find from nearly 300 years of classical music, with a famous show-tune thrown in, plus an invocation – Don't Worry, Be Happy – in a vocal arrangement which has every right to call itself a classic.
So, to lift your mood instantly, just sing, hum or tap along... One, two, you know what to do…
1. Handel: Hallelujah (Messiah)
Handel's oratorio, Messiah, is one of the most renowned works in all classical music.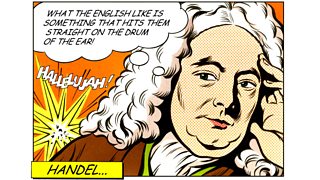 It was premiered in the Great Music Hall, Fishamble Street, Dublin, on 23 April 1742, as part of a charity concert to benefit prisoners' debt relief, the Mercers Hospital and the Charitable Infirmary. To pack as many people in as possible, gentlemen were requested to remove their swords and ladies to avoid wearing dresses with hoops.
Eventually, the crowd numbered 700, including among them a Reverend Delany, who was so moved by contralto Susanna Cibber's rendition of He was despised, that he exclaimed, "Woman, for this be all thy sins forgiven thee", thought to be a reference to Cibber's ongoing and scandalous divorce…
Audiences even today sometimes stand for the Hallelujah Chorus because of the apocryphal story that King George II was thought to have been moved to do so at the London premiere. But there is no evidence he was actually there. As one commentator has remarked, "All of this has led to numerous debates and countless passive-aggressive battles between sitters and standers."
The Hallelujah Chorus, which concludes Part II of the oratorio, doesn't need to be fought over. It is pure vocal joy.
2. J.S. Bach: Osanna, Osanna (B minor Mass)
Poor Bach – the B minor Mass was finished in the year before his death in 1750, but never performed complete in his lifetime.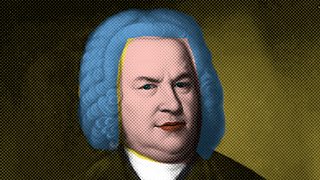 It had to wait till 1859, over a century after his death, before all the parts of this great choral work came together in Leipzig. From that point on, it came to be recognised as one of the greatest compositions in musical history.
The B minor Mass stands out first of all because it was unusual for composers in the Protestant-Lutheran tradition, such as Bach, to turn to the Latin Mass. Bach's son Carl Philipp Emanuel even logged the work in the archive as the "Great Catholic Mass".
The length and complexity of the B minor (it has 27 sections and is scored for double choir) makes it an Everest for performers, but it can be attempted by good amateur choirs and is hugely rewarding to sing – not least in Osanna, Osanna, which simply bursts into life after the lyrical Sanctus, using trumpets and drums to propel the rhythms.
3. Mozart: Marriage of Figaro Overture
Mozart composed his comic opera, The Marriage of Figaro, in 1786, to an Italian libretto by Lorenzo da Ponte, and it was premiered that year at the Burgtheater in Vienna.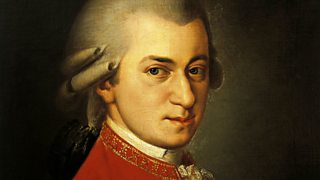 Although not initially one of his most frequently-performed operas, it steadily gained a foothold to the point where it is now a cornerstone of every opera house's repertoire, seldom leaving the top ten of the world's most performed operas.
And that's no surprise: the plot, drawn from a stage play by Pierre Beaumarchais, draws attention to, and pokes fun at, the declining power and malign influence of petty European aristocracy. Specifically in this opera, it chronicles the schemes of two soon-to-be-wed servants (Figaro and Susanna) to outwit their master Count Almaviva in his attempts to exercise his feudal droit de seigneur and deflower Susanna, to the evident dismay of his neglected Countess.
The various machinations are cloaked in gloriously lyrical and witty music throughout the opera, the febrile upstairs-downstairs atmosphere immediately conjured up the busy-ness and impish humour of the overture.
4. Rossini: Gallop (William Tell Overture)
Someone once defined an "intellectual" as "someone who can listen to the William Tell Overture without thinking of The Lone Ranger"!
Television viewers of a certain age will remember that The Lone Ranger was an American show which ran from 1949 to 1957, achieving worldwide popularity.
The set-up was that the Lone Ranger was the only survivor of a massacred patrol of Texas Rangers. Donning a black mask and accompanied by his faithful Native American tracker, Tonto, the Lone Ranger travels far and wide throughout the American West, taking on and vanquishing lawbreakers.
The erupting trumpet call which heralded the Lone Ranger and his rearing horse, Silver, is the "March of the Swiss Soldiers" segment of the overture to Rossini's opera, William Tell. It in turn is surely the inspiration for what's known as "hurry music" in films and radio plays, notably the Devil's Gallop by Charles Williams, aka the theme music to "Dick Barton, Special Agent".
It's hard not suppress a smile when you hear this music – and not to think of The Lone Ranger…
5. Beethoven: Ode to Joy (Symphony No.9)
Beethoven's 9th Symphony, completed in 1824, stood out immediately because it was the first time a major composer had used voices in a symphony.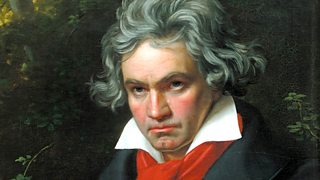 Beethoven holds the chorus back until the explosive final movement, and the text is a version, augmented by the composer, of Friedrich Schiller's An die Freude (Ode to Joy).
The words are wonderfully evocative and worth savouring in the original German: "Freude, schöner Götterfunken, Tochter aus Elysium, Wir betreten feuertrunken, Himmlische, dein Heiligtum! Deine Zauber binden wieder, Was die Mode streng geteilt, Alle Menschen werden Brüder, Wo dein sanfter Flügel weilt." (Joy, beautiful spark of the Gods, daughter from Elysium, We enter, drunk with fire, Heavenly One, your sanctuary! Your magic binds again what convention strictly divided. All people become brothers, where your gentle wing abides.)
With a rallying-cry like that, it's not surprising that the music (without the words) became the anthem of the Council of Europe. And in 1989, Leonard Bernstein conducted a performance in Berlin with the word "Freude" changed to "Freiheit" (freedom) to mark the fall of the Berlin Wall.
6. Mendelssohn: Violin Concerto (3rd movement)
With the Handel, Bach, Mozart and Beethoven tracks we've already had four of the world's most recognised and performed classical pieces, and Mendelssohn's Violin Concerto (premiered in 1845) is up there too – as one of the world's most popular violin concertos.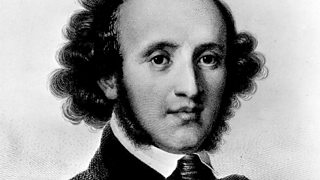 The precocious Mendelssohn displayed his gifts for writing lyrical melodies from an early age – his Midsummer Night's Dream Overture, written at the age of 17, was hailed as "the greatest marvel of early maturity that the world has ever seen in music", which is some accolade in view of Mozart's well-documented status as an infant prodigy.
Queen Victoria was aware of this – she and Prince Albert hosted soirées with the composer and the Queen opined that Mendelssohn was "the greatest musical genius since Mozart".
The third movement of the violin concerto is musical sweetness and exuberance personified.
7. Prelude to Act III of Lohengrin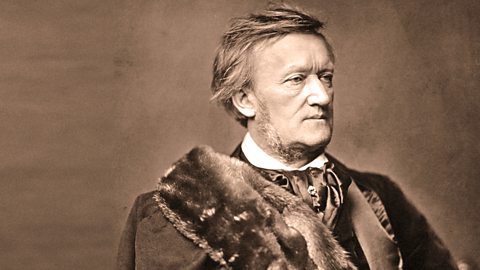 With the Metropolitan Opera Orchestra conducted by James Levine.
If anything, the piece which follows the Prelude to Act III of Lohengrin is more famous – it's the Bridal Chorus which has accompanied countless about-to-be-weds down the aisle.
But it's the Prelude which marks the transition from the extravagant public wedding of Elsa of Brabant and her nameless knight-champion, to the intimacy of the bridal wedding-chamber.
Sadly, all is about to go pear-shaped. Herr No-name having agreed to marry Elsa after defending her against a false accusation of murder, on condition that she doesn't ask his name or where he comes from, Elsa is overcome with love and curiosity and asks the fatal questions. He reveals that he is Lohengrin, son of Parsifal. As a Knight of the Grail, he is pledged never to disclose his identity. If his cover is broken, he must return home. In short, he leaves and Elsa dies – another in the long line of women as victims in opera.
Don't let that stop you enjoying the blazing intensity and magnificent tune of the Prelude!
8. Gershwin: I Got Rhythm
"I got rhythm, I got music. I got my gal, who can ask for anything more?"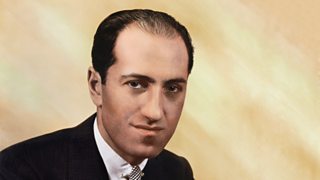 Who indeed, certainly not the prodigiously gifted George Gershwin, composer of Rhapsody in Blue, An American in Paris, Porgy and Bess, and a host of Broadway musicals. Gershwin is a central figure in American music in the 20th Century, his talent and reputation straddling the worlds of musical theatre, the concert hall, the opera house and the talkies.
Gershwin's brother Ira was an accomplished librettist and lyricist; the two collaborated on the musical Girl Crazy (1930), which spawned Embraceable You, But Not for Me, and the show-stopping I Got Rhythm.
Ira preferred rhyme schemes in his writing, but the rhythms of I Got Rhythm defeated him. It didn't matter! Challenge yourself not to nod your head or tap your toes…
9. Percy Whitlock: Spade and Bucket Polka (Holiday Suite)
As director of music at St Stephen's Church, Bournemouth, and borough organist based at the Pavilion Theatre, Kent-born Percy Whitlock (1903-1946) became a musical pillar of the south coast resort.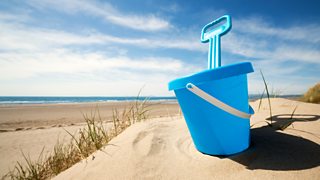 His work at the Pavilion included playing for every type of event: plays, revues, and classical concerts.
Whitlock's jaunty Spade and Bucket Polka comes from the Holiday Suite, assembled from music written for a play, "The Day-Dream Family", staged at the Pavilion in 1939.
While across the English Channel the storm-clouds of war were gathering, Whitlock's escapist fantasy – which contains fleeting quotes from a Bach organ piece and the folk-song Cherry Ripe – perfectly captures the joy of making sandcastles.
10. Bobby McFerrin: Don't worry, be happy
"Here's a little song I wrote, You might want to sing it note for note, Don't worry, be happy.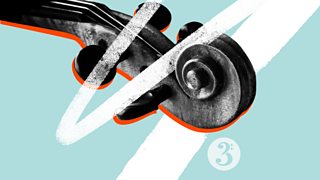 "In every life we have some trouble. But when you worry you make it double. Don't worry, be happy. Don't worry, be happy now."
With this simple song, released in 1988, the American jazz vocalist Bobby McFerrin scored a No.1 hit in the USA. It changed his life, and the song was soon garlanded with Grammy and other awards. George H W Bush was impressed enough to use it as his presidential campaign song that year, something which McFerrin deeply deplored.
It's amazing to realise that all of the harmonies and sounds in the track are overdubbed by McFerrin himself.
So, not something that it's possible to perform live on your own. But don't worry – be happy...

More happiness on BBC Radio