Main content
Should young people study the arts?
A Get Creative debate from the Hay Festival
Young people are often told to prioritise some subjects over others, to focus on getting a job and to think about the financial implications of the choices they make. Given this backdrop, is studying the arts the right choice?
Leading education and cultural professionals including Professor Dai Smith, Chair of the Arts Council of Wales, Kevin Jones, Headmaster of St John's College School Cambridge; Lizzie Crump from Cultural Learning Alliance and Sam Smith from Transition Tradition discussed the value of arts, culture and creativity to our young people and asked whether we're offering them the right choices, at the Hay Festival.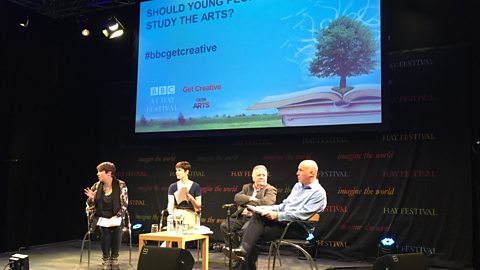 A debate organised by What Next? and the Cultural Learning Alliance from the Hay Festival