Main content
The Fantastic Four
Steven Butler: writer of the new 'Dennis the Menace Diaries' series.
When I'm writing my "The Diary Of Dennis The Menace" books, I like to pretend that I'm him. It helps that I have a bit of a rampageous sense of humour so it's not too difficult, but I like to imagine how Dennis would react to something, or what he might be in the mood to do or say. I even read aloud in his voice to check certain pages sound right.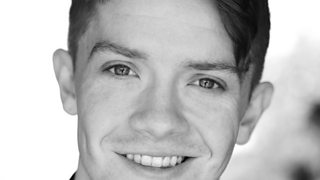 I always think it's a good idea to try and get into the heads of your characters. After all, the more you know about them, the more you can have fun putting them through sticky situations and twisty plot-lines.
Marcus Sedgwick: author of 'Floodland' and 'The Dark Horse'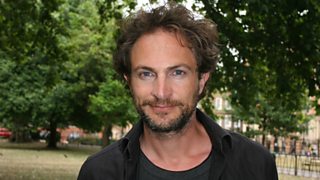 My main tip is to ignore writing tips, because everyone works differently and it's very easy to feel intimidated by hearing how other people work. Do what feels right to you, and it almost certainly will be. – Marcus Sedgwick
Jonny Duddle: author and illustrator of 'The Pirates Next Door'
All my stories start off in my sketchbooks, and may begin life as one sentence, a couple of lines of verse or often just a doodle of a character. With my picture books, most of the writing takes place in my head, on long walks and train journeys and this is where a sketchbook (or notebook) is invaluable. I've had loads of amazing ideas for stories but so many of them have disappeared into the depths of my terrible memory. If I have my sketchbook with me, I can jot and idea down right away.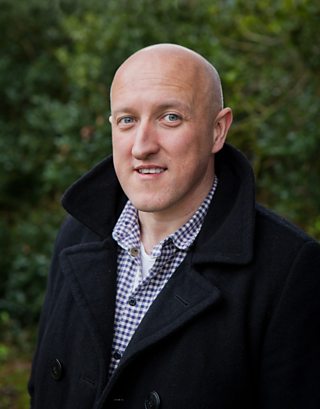 Memories and experiences inspire my stories

Jonny Duddle
Memories and experiences inspire my stories. My first book, 'The Pirate Cruncher', was inspired by my time as a square-rig sailor, after I found all the old photos of the ship I'd once lived on. But I wrote the story fifteen years after my life as a pirate, whilst working as an artist for computer games. The idea for the 'Pirates Next Door' appeared on a train journey back from my publishers who'd asked if I had any more pirate stories. It was inspired by the name of my art director, Mike Jolley, along with my family's imminent move back to my childhood home in Wales. My latest picture book, 'Gigantosaurus' was inspired by drawings I made on a trip to the Natural History Museum, but was written on holiday in Majorca a few months later. I started writing on the beach, but then stomped off to our apartment in a huff, because my 2-year-old daughter kept scribbling over my notes. So the story was written whilst munching bread, cheese and olives, with a view of the sea. Then it took me six months to do all the doodling and colouring-in.
Holly Smale: author of 'Geek Girl', the UK's biggest selling teen series.
Tip 1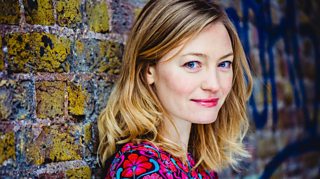 the most original thing you have to bring to the table is you

Holly Smale
Unless you're carving your story into stone, don't be scared of making a mistake. Have fun, experiment with ideas and voices, be brave: you can always edit it (or throw it out of a window) afterwards.
Tip 2
Every story has been told already, so the most original thing you have to bring to the table is you. Show personality in your writing: if you're enjoying it, the reader probably will too.
More from 500 Words
Honorary 500 Words Judge HRH The Duchess of Cornwall appears in our special animation.

Everything you need to know about Radio 2's short story-writing competition for kids.