Main content
Staying Juicy: How Biggie still influences hip hop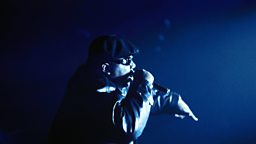 21 years ago this month, we lost a hip hop great – Christopher 'Notorious B.I.G.' Wallace, the victim of a drive-by shooting in Los Angeles, aged only 24.
With streetwise lyrics, lubricated by masterful wordplay, and a distinctive flow, Biggie Smalls put the East Coast scene back on the map after years of Dr Dre's California domination.
On 1Xtra, Semtex marked the moment with THE NOTORIOUS MIX. Meanwhile two decades on, and despite the new scenes, sounds and styles that followed his death, Big Poppa continues to maintain a lasting influence.
Here are just a handful of the names that carry on his legacy...
Jay-Z has "taken him on every step"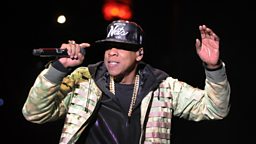 Preparing to head out on tour with Beyoncé, Hova is the first to acknowledge the debt he owes Biggie, as their friendly rivalry during the nineties pushed him to greater heights. In 2013, he told a Los Angeles radio station, "I take him everywhere I go. I've taken him on every step, every accomplishment."
Jay-Z paid homage to Wallace on early single The City Is Mine, dropping a Biggie hook, while claiming the King of New York crown for himself. Taking criticism for "stealing" Wallace's lines, he used What More Can I Say to respond: "I'm not a biter, I'm a writer, for myself and others / I say a B.I.G. verse, I'm only bigging up my brother".
And while Jay-Z's sometimes tricky relationship with Beyoncé is now as likely to make headlines as his music, in One More Chance, Biggie produced a track alongside his wife Faith Evans that showed how domestic friction can lead to artistic expression.
Drake cites Life and Death as one of the best albums of all time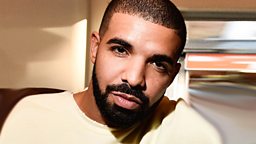 Drake sampled the master's Mo Money More Problems on his own banger Worst Behaviour, and put Life and Death on his all-time top albums list for The Source. But Biggie's biggest influence on the OVO kingpin might be his willingness to simply open up every now and then.
While infamous for street-corner tales, Biggie was a deceptively thoughtful lyricist, unafraid of introspection. Think of how he alludes to depression and mortality on Everyday Struggle ("Sometimes I hear death knocking on my front door") and the eerie Suicidal Thoughts, where he shows contrition for crimes, right back to stealing from his mother's purse as a child.
Today, Drake is more than ready to share what goes on inside the mind of a hip hop star, through his angst-ridden lyrics. As Complex pointed out last year, "the best Drake songs have a special brand of narcissism, jealousy, and emotive longing. He raps like we tweet."
Kendrick Lamar wants to "leave a mark as great as Biggie"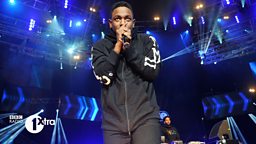 What makes Biggie's music so compelling is the combination of great stories, with lyrical innovation – a unique flow with variable tempo that dances around the beats he raps over, increasing the dramatic tension and drawing in the listener. Think of Gimme The Loot where the rap genius gives different voices to two separate characters.
While a more politically engaged artist, Kendrick uses similar tricks to make his points, and has paid tribute many times: freestyling over Wallace track The What on the 18th anniversary of his death, sampling Biggie's Notorious Thugs on Hood Politics, and citing the Brooklyn-raised rapper in his list of all-time favourites. In 2013 he told a US radio station he wants to "leave a mark as great as Biggie".
Migos have followed in his sartorial footsteps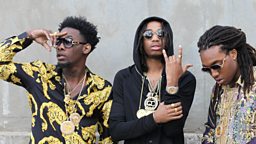 Despite his tough background, Biggie was a sharp dresser, as likely to be seen in a silk suit as sportswear. He was proud he had the taste and resources to appreciate the finer things in life, making this abundantly clear on second album Life After Death. Tracks such as Hypnotize are rammed with references to flash cars and expensive threads, especially Versace (he popularised their shades) – just one of the high-end brands he namechecks.
As bling-obsessed rap stars, the 'Bad and Boujee' boys follow in his capacious footsteps, not least with their own hit single Versace.
Nicki Minaj's unapologetic style has roots in Biggie's own style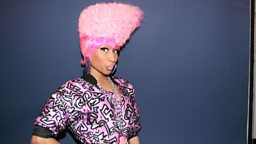 Biggie stuck close to his childhood homies in the group Junior M.A.F.I.A., a collective that he nurtured even as his celebrity grew. That posse included long-term friend and collaborator Lil' Kim, whom he mentored, performed with and possibly wrote lyrics for. In turn, she guested on Another from Life After Death.
In so doing, the OG helped shape the artist's game-changing, unapologetic raunchy style. And in songs like Lil' Kim's No Matter What They Say we get a clear template for what Minaj herself does so colourfully today on her own mega hits, such as Starships.
Post Malone's formative years were spent listening to the legend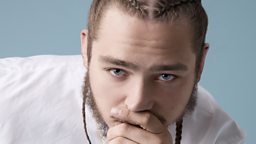 A controversial figure, certainly, yet the Rockstar MC reminds us that Notorious B.I.G. is still a gateway to the world of hip hop for new generations. Born in the Big Apple and raised in Dallas, Texas, Post vibed on his father's Biggie records (excellent taste, sir), providing a key signpost for his own outspoken career.