Main content
Volunteers of the Year
We all know them, people who care, give up their time and want to make a difference in their community. Norfolk's volunteers are incredible, passionate people – and we're celebrating all that they do.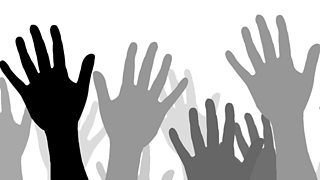 Norfolk's volunteers are incredible, passionate people

BBC Radio Norfolk
We're on the search for Norfolk's Volunteers of the Year. Do you know someone who you think deserves recognition for all that they do? If you do, nominate them for one of our awards. We've got five categories you could enter them in:
YOUNG: A person aged under 16 who should be recognised for their volunteering.
COMMUNITY: An individual who has had an impact on their community whether geographical, group or virtual.
HEALTH: Someone whose volunteering benefits the health of people or in the health sector.
EDUCATION: For this person it's all about the education of people. This is not limited to a school or formal education environment and can include any role that educates or informs.
INNOVATION: The person who has the great ideas – something different or unique that has changed lives.
How to nominate
You can nominate someone using this online form. Complete the form and tell us in 200 words or less why you think they deserve to win.