Main content
How the spaces we inhabit will change after lockdown
For many, the cabin fever of lockdown set in around the one-week mark of being largely housebound. Some of those with young children would identify it setting in approximately 45-minutes into the first day of home schooling.
While our private spaces remain the same, how we live in them has changed profoundly. Kitchens and living rooms were transformed into classrooms, home offices, meeting rooms and sourdough breeding grounds; social visits moved from homes, cafes, restaurants and bars to parks and doorsteps; those without access to outdoor space felt their lack even more keenly. We suddenly gained a heightened appreciation for things that offered a sense of escape, be that the freedom of the countryside, or a fictional escape into books, films, podcasts, plays and programmes.
Rethink, a series of essays for BBC radio, explores how the pandemic has changed our lives and how we can harness this change for the better in a world after COVID-19. Here, three great minds rethink the potential of the spaces we inhabit.
Our homes – Amanda Levete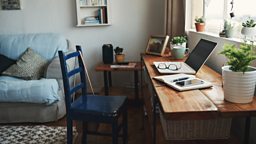 "Space and nature are a need, not a luxury." says Stirling Prize-winning architect Amanda Levete. Those living in small flats or indeed rooms are all too aware of this. So how can we remedy the need for space and nature in future?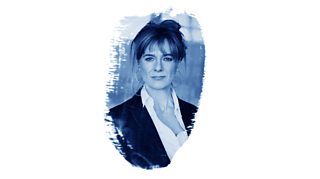 Amanda Levete
Amanda's proposition is to create places where people can rediscover the art of living, measured not by efficiency, but by wellbeing.
Historically, the places and spaces we inhabit have been shaped by pandemics. For instance, London's cholera outbreaks led to the creation of the city's sewer system in the 1870s, and in the 16th century, Spanish homes were painted with lime which helped prevent the spread of the plague.
If a society 500 years ago could be mobilised into incorporating nanotechnology into their homes, through exploiting the antibacterial properties of lime, can the current pandemic act as an incentive to develop wellbeing-promoting technology for our homes now?
Space and nature are a need, not a luxury.

Amanda Levete
Amanda and her team have recently been rethinking the building materials of the future. Lignin, an organic substance which provides plants with their rigidity, can be extracted from wood, manipulated and infused with bio-resins to form a new material. This ground-breaking substance can be stronger than steel, more insulating than glass, and transparent – it is effectively see-through wood.
Amanda is confident that if nature and technology can be reconciled, we can find new ways to build that are positive for the environment. "Opportunities to effect radical change are rare" says Amanda, "so we have to act now, and we have to make sure we remember."
Our natural environment – HRH Prince Charles
For His Royal Highness Prince Charles, it is obvious that the health and wellbeing of the planet is inextricably linked to that of its people.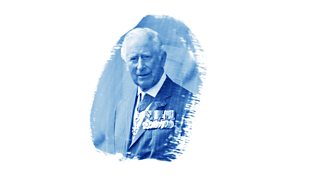 HRH Prince Charles
The Prince of Wales argues that, in future, nature must be placed at the centre of the economy. He suggests that biodiversity must be restored, and nature should be used to drive prosperity for all.
"Agriculture, landscapes and forests are owned by a wide range of small to large stakeholders. Better valuing these resources offers an opportunity to generate a more equitable distribution of income, jobs and prosperity."
At a time when biodiversity is declining faster than in any period of human history and nearly one million species are at risk of extinction, what can be done to help replenish our environment?
The Prince of Wales suggests regenerative agriculture is the way forward. This is a farming practice which improves soil health, resulting in carbon drawdown and an improved water cycle, which in turn is said to help reverse climate change. Other benefits, he explains, include increasing prosperity, revitalising rural communities and enhancing human health.
With so much opportunity in front of us, let us rethink our relationship with nature and reset for a better future.

HRH Prince Charles
To effect this change and help reinvigorate the planet, he suggests a move away from industrial farming practices and towards sustainable regenerative production systems. This could in turn create more jobs. Therefore, he implores us "with so much opportunity in front of us, let us rethink our relationship with nature and reset for a better future. We have absolutely no time to waste."
Togetherness – Reed Hastings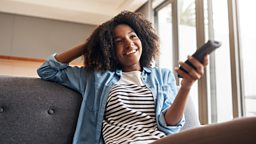 Spending considerably more time within the same for walls has undoubtedly heightened our desire for escapism and entertainment – anything to transport us away from our current situation.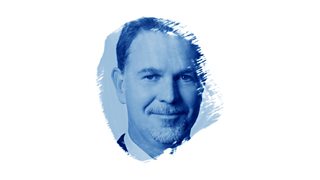 Reed Hastings
The pandemic has undeniably proved to be hugely disruptive for the entertainment industry. Plays, concerts and festivals have been cancelled and films, radio and television programmes have been postponed, halted, or undergone considerable structural changes. Yet our desire to consume this culture has not gone away.
"With daily life at a standstill, there has been an unusually captive audience, hungry for distraction, for entertainment, for a connection with the outside world." says Reed Hastings, founder of Netflix.
The world has been navigating not just the shock of a pandemic but also a fight against social inequality and injustice. Yet for some, there has been a positive by-product of this change and upheaval: a sense of togetherness, solidarity and community.
This collective experience has also the potential to help us re-evaluate how much we have in common.

Reed Hastings
Entertainment providers, says Reed, have a vital role to play in fostering a better understanding of other people's experiences by offering up films, series and documentaries that help audiences find common ground. He explains the importance of working with local, diverse creators to tell stories that are unique and authentic, yet speak to people universally.
Reed acknowledges the trauma and destruction that COVID-19 has caused, and will continue to cause. Yet he believes that "this collective experience has also the potential to help us re-evaluate how much we have in common. Sharing in each other's cultures and stories means we can better relate to each other and feel closer together."
It is his hope that, beyond the pandemic, we will retain this sense of togetherness and engage with stories that challenge our world view, build empathy and inspire action. These stories will ultimately unite us. Now, where's the remote…?
Listen to other Rethink essays...