Main content
Lewis Capaldi — chart-topper, Instagram legend and... hill walker?
The short space of time it has taken for Lewis Capaldi's star to rise shows that his talent has the potential to let him hit stratospheric heights of international fame.

But before this happens, Lewis took time out of his busy schedule to to hit a different type of height: showing TUNE a favourite hilly hotspot near Bathgate that he and his friends would frequent in their youth.
Although Lewis is now used to more glamorous locations throughout the world while on tour, the scenery from the West Lothian hilltop is not lost on him.
"We came sometimes during the summer ...all those lovely hills."
Despite those cherished memories, the singer-songwriter also noted the rather obvious downside.
"The only thing is that, once you're up, you have to walk all the way back down ...which is not handy at all. I'm so tired already!"
'Is this something I'm going to talk about for the rest of my life?'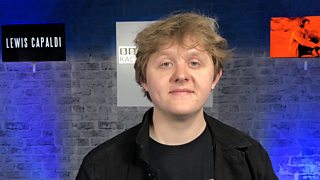 Lewis remembers another time where under-age drinking got him on the wrong side of his 5'2" mother.
'He's come a long way...'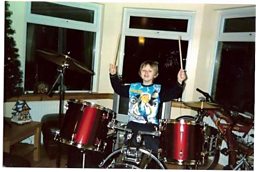 A young Lewis playing his sister's Christmas present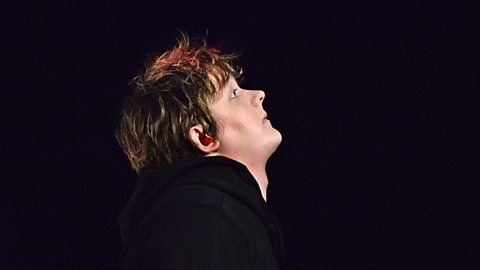 The best live version so far recorded in front of a home crowd in Glasgow
Latest features from BBC Scotland