Main content
Folk on Sunday Morning – Sarah Walker introduces five outstanding tracks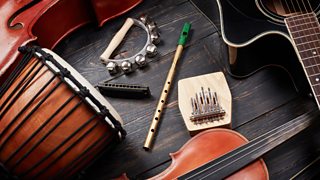 For the last year or so on Sunday Morning, I've come across some fantastic examples of folk music that I'm very keen to share with listeners.
Often, these tracks have the very same ingredients I look for in a classical piece: superb performances, distinctive voices, new material, a strong connection to tradition balanced with an instinct for innovation. It's all there!
Here are just a few of my favourite folk-related tracks from the programme: some of them classical but inspired by folk, some of them by artists who'd definitely call themselves folk musicians!
1. Sam Reider: Valley of the Giants
As usual, I stumbled upon this music in a serendipitous way! My producer Neil Myners was working with the American performer and composer Sam Reider at the Whitstable Sessions, and was enthusing about his music. Sam plays the accordion, and quite by chance, I'd been exploring accordion music played by the Japanese virtuoso Mie Miki for a recent programme.
It seemed logical to follow a pair of Miki recordings with one by Sam – a lively number called Valley of the Giants, featuring his group The Human Hands, from their debut album, Too Hot to Sleep. There's something so fresh about the textures, the slightly bluesy harmonies, the repeating motifs that just make you want to dance.
Photo courtesy Sam Reider and The Human Hands
2. Trad. Norfolk: Changeling's Lullaby
I met the all-female a cappella vocal group Papagena in a Radio 3 lunchtime concert for International Women's Day. I was bowled over by their colourful sound – ranging from the most gentle to the most powerful sonorities – and their versatility, sounding so comfortable with mainstream classics, contemporary music, popular styles and traditional folksongs.
This one, Changeling's Lullaby, is from their limited-edition album Nuns and Roses; their album The Darkest Midnight also has some brilliant arrangements of traditional songs. The words of this lullaby tell a poignant tale, and Papagena are fantastic story-tellers, warm and wise.
Photo: BBC Introducing
3. Trad. Scottish: Mairi bhan og (Mary young and fair)
I discovered the music from this album on a Scottish holiday a few years back! It was part of a play by Hamish Macdonald, called "The Captain's Collection" , also broadcast on BBC Radio Scotland.
It was based on the life and music of Captain Simon Fraser, who published Gaelic folksongs, risking his position in English high society! The pure voice of Alyth McCormack really stole my heart, and I've played a couple of tracks by her on the programme – her performance of Mairi bhan og is incredibly haunting.
Photo of Alyth McCormack © Frances Marshall Photography with permission
4. Vaughan Williams: Six Studies in English Folksong
Vaughan Williams allowed folk music to inject its special harmonic colour and melodic contours into his music, and this suite is a really special example.
It dates back to 1926 when it was written for cellist May Mukle, and the version I chose recently features the viola, played by Philip Dukes. Joining him at the piano is pianist Anna Tilbrook, who has a fantastic reputation in the song repertoire – her fine instincts help to make this an unbelievably expressive performance.
Vaughan Williams said that he wanted the songs to be "treated with love" and that's certainly the way they're performed here. And the titles of the songs: Lovely on the Water, Spurn Point, Van Dieman's Land, The Lady and the Dragon, She Borrowed Some of Her Mother's Gold, and finally, As I walked over London Bridge. What could be more evocative?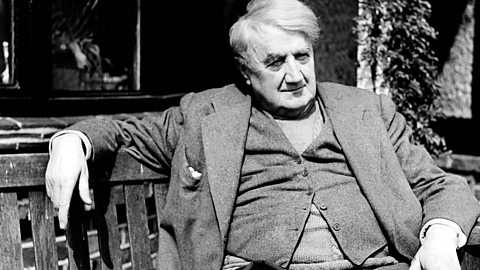 Performed by Philip Dukes (viola) and Anna Tilbrook (piano).
5. Benjamin Britten: O Waly, Waly
It's fascinating how Benjamin Britten's approach to folksong differs from that of Vaughan Williams. Britten was motivated by the way traditional melodies had the power to bring people together – he was a great believer in amateur music-making – and sure enough, his version of this wistful song has been embraced by non-professional singers galore.
I also love the way his piquant harmonies add a little touch of pain here and there, underlining the message of the words!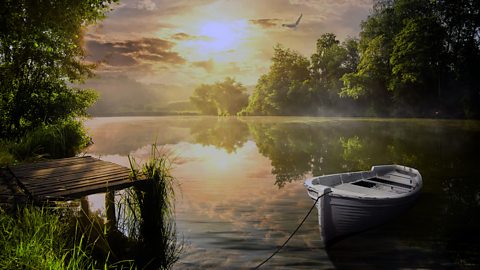 Performed by Ian Bostridge (tenor) and the Britten Sinfonia conducted by Daniel Harding.
Sarah was born in Barnsley where her earliest enthusiasms were music, art, writing and making taped "radio shows" for her friends. She studied music at Royal Holloway College and Reading University, where she specialised in performance. Since then she has worked as a broadcaster, pianist and teacher. Sarah has a strong interest in contemporary music and in 1995 completed a PhD on the subject of English experimental music. Pursuing that interest, she has performed with many new music groups and has premiered lots of new material.

Folk music on Radio 3
A selection of the many folk artists who have performed in session for us…

Andy Kershaw follows song collector Cecil Sharp's Appalachian trail in the spring of 1916.