Main content
21 albums to look forward to in 2021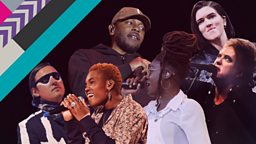 2021 looks sets to be another challenging year for the music industry, with live music and festivals on hold for the foreseeable. We'll certainly be in need of some exciting new music to lift our spirits. The good news is there's plenty of incredible albums set for release.
We've picked the best of the bunch that'll be landing in our laps over the next few months, covering everything from alt-soul and experimental indie jazz to rock'n'roll legends and dancefloor heroes.
Read on to find out what's in store for your headphones, kitchen discos and daily exercise soundtracks for the start of this year.
6 Music's presenters curate an hour each of their favourite new music from the artists they're expecting big things from in 2021.
1. Arcade Fire - TBA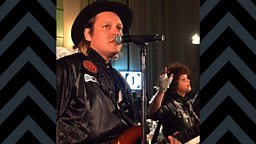 Release date: TBA
We've probably all taken up hobbies to give us something to do in lockdown. For Arcade Fire's Win Butler though, it's not been learning a new language or honing those culinary skills. No, instead he's been spending all of his spare time focussing on the music.
"For me, being trapped in my house for six months, I've written so much," he told us on 6 Music back in November. "I've been writing all day, records and records of material. Like, you know you have to find some of these glimmers of hope. There's so much noise and so much bad news, that leaning into a silver lining like this is what's important.
"I was writing about this stuff before it happened," Butler went on to say. "You're on a wavelength of where the world's going I think as an artist. You kind of feel aspects of it. If you listen to 'Kid A' or something like that it sounds like what happened, you know? Because artists are picking up these little waves and are like, 'Oh, this is sort of where it's going'... Despite how horrible so much of what's going on is, it makes me really invigorated as an artist."
We've already heard the band's hopeful and groove-laden new track 'Generation A'. But Arcade Fire are a band that have continuously managed to challenge and reinvent themselves with each album, so we're eager to see what more is in store.
2. Arlo Parks - 'Collapsed in Sunbeams'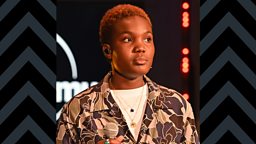 Release date: 29 January
One of the most eagerly anticipated debuts of 2021 comes from 20-year-old songwriter and poet Arlo Parks. Longlisted in last year's Sound of 2020 poll, Parks was born and raised in West London and has been writing throughout her teens.
Fittingly for a world that's been largely stuck at home for most of the past year, Arlo's bedroom pop sound is hushed and intimate. But though her downbeat and lo-fi soul sound might act as a soothing balm for the most stressful of times, Parks is working through her own issues too - the likes of former single 'Black Dog' dealing with depression and mental health.
In 6 Music's Artist In Residence series, from 20 January, you'll be able to hear Arlo Parks spin sounds by artists who've had a lasting effect on this prodigious talent and get a taste of what's set to be one of the most compelling albums of the year.
Arlo Parks presents a mixtape of songs that have changed her as a person.
3. Bicep - 'Isles'
Release date: 22 January
Bicep set dancefloors across the nation alight with the release of 2017's self-titled debut and while clubs might be closed for the time being, that's no reason for the heady house duo otherwise known as Matt McBriar and Andy Ferguson to stop releasing their distinctive brand of towering bangers.
That said, expect 'Isles' to morph into a far more powerful beast when the pair are finally allowed to take it on the road. "This is definitely the home listening version," says Matt, "the live version will be much, much harder".
Inspired by the past decade the Belfast pair have spent living in London and the overheard Hindi vocals, Bulgarian choirs and Turkish pop songs that have drifted into their day-to-day consciousness, 'Isles' is a celebration of disparate global sounds. With tracks like 'Apricots' pitching obscure samples against 1990s rave-worthy beats, it's a record to dance to - even if it's just in your living room.
4. Black Country, New Road - 'For The First Time'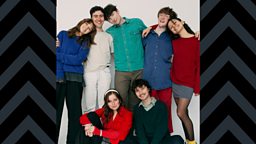 Release date: 5 February
The weight of hot new band hype has followed Black Country, New Road for a while, so it must be somewhat of a relief for the sprawling seven-piece band to finally put out their debut album.
'For The First Time' might only be six tracks long, but there's a wealth of ideas here. Freeform jazz is perhaps the most recognisable element, wrapped up in hints of hazy post-rock and aggressive post-punk, with saxophone and violin pitching them somewhere between Fugazi and Sun Ra.
But whatever you might think Black Country, New Road sound like now, don't expect them to stay that way. "This is representative of our first 18 months and then we're going to put a stop in the road," says vocalist and guitarist Isaac Wood. "I'm interested in a really honest portrayal of what a band is. It's nice if people can see an artist's phases and they're quite clear and honest about their genuine progression as people and musicians."
5. Black Midi - TBA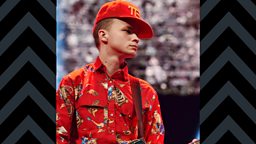 Release date: TBA
Since breaking through with 2019's Mercury Prize nominated album 'Schlagenheim' – about which the NME said they were "making music like no other band in the world" – we've been chomping at the bit for a new album from South London's foremost experimental math-rock-post-punk-free-jazz-noise-core act.
Rumour has it that the Dan Carey-produced debut will be followed up with album number two at some point this year, with the band airing new material at a smattering of socially distanced shows at the end of 2020 at London's Jazz Cafe. Bring it on, we say.
6. The Cure - TBA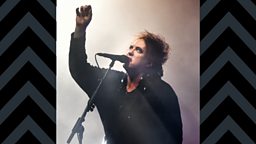 Release date: TBA
The Cure haven't released an album since 2008 and have teased what will be their 14th LP for quite a while now. But 2021 seems to be the perfect time for them to finally issue their long-awaited record. After all, the goth heroes recently described one of the songs as "10 minutes of intense doom and gloom". What could be more fitting?
"It's a heavy and dark record," guitarist Reeves Gabrels told Uncut. "I don't think there are any short songs on there... The description of Lou Reed's 'Berlin' when it came out was that it was the "'Sgt Pepper' of depression" – I don't know if we're that psychedelic but we are that depressed."
Not only that, but frontman Robert Smith is reportedly working on a solo record too. You wait 12 years for one Cure record, and then...
7. Erykah Badu - TBA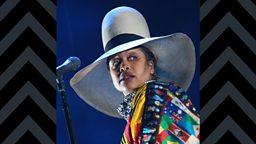 Release date: TBA
We've not gotten a full-length LP from R&B and neo-soul royalty Erykah Badu in over a decade. In fact, her last proper release came with 2015 mixtape 'But You Caint Use My Phone', which included a pretty irresistible cover of Drake's 'Hotline Bling'. But, as ever, you should always expect the unexpected from Ms. Badu, so perhaps 2021 will be the year to end her album drought.
The artist herself has even hinted that some new music could be on the way, responding to a fan on Twitter last year who inquired whether we'd finally get a new record from the icon. Badu's response? "S**t... looks like I got time now".
8. Femi Kuti and Made Kuti - 'Legacy +'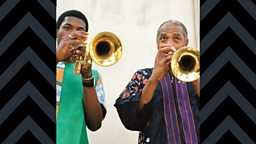 Release date: 5 February
The son and grandson of Nigerian Afrobeat icon Fela Kuti, Femi and Made Kuti are set to release a joint double album, titled 'Legacy +'. The politically-focussed co-release, which combines Femi's 'Stop The Hate' with Made's debut 'For(e)word', will see 25-year-old Made follow in the footsteps of his father, who first cut his teeth in music by working with his own famous dad.
"The '+' was my dad's idea. The '+' symbolises that it's forever," Made recently told NME. "We did a bit of research and found out that it's been seven generations of musicians. There was a hunter/musician, and after him another musician. Then there was JJ Ransome-Kuti, who wrote a lot of hymns and was the first person to do a proper record in Nigeria. Then Israel Oludotun Ransome-Kuti, Fela's father, also wrote hymns. Then there's Fela, my dad and me. That's a long line of musicianship."
9. Foo Fighters - 'Medicine at Midnight'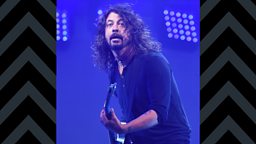 Release date: 5 February
Foo Fighters finished up recording their 10th studio album a year ago and had planned to release it after a huge world tour to celebrate their 25th anniversary as a band. Well you can guess what happened next. With touring off the table, Dave Grohl and the gang have decided to quit delaying the follow-up to 2017's 'Concrete and Gold' and have already previewed a couple of tracks, including the blistering, riff-heavy 'No Son of Mine'.
"This is the kind of song that just resides in all of us and if it makes sense at the time, we let it out," Grohl explained of one of their most outwardly political songs to date. "Lyrically it's meant to poke at the hypocrisy of self righteous leaders, people that are guilty of committing the crimes they're supposedly against."
At 37 minutes and just nine tracks, 'Medicine at Midnight' is also the Foos' shortest album, but if slow-buring stadium single 'Shame Shame' is anything to go by, its size definitely doesn't matter.
10. Frank Ocean - TBA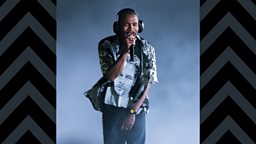 Release date: TBA
The four-year wait for Frank Ocean's 'Blonde' has become a thing of music legend - the enigmatic R&B musician frustrated fervent fans with a series of missed deadlines before finally, his eagerly anticipated LP dropped out of nowhere (coming a day after releasing visual album 'Endless'). It's strange then to think even longer has passed between 'Blonde' and now than there was between 'Blonde' and Ocean's intent-signalling previous album 'Channel Orange'.
We may not have got a new album yet, but we have had a steady stream of standalone singles from Ocean since 'Blonde', most recently the acoustic-leaning 'Dear April' and 'Cayendo', as well as the more experimental and electronic 'DHL' and 'In My Room'.
Speaking to W Magazine in September 2019, Ocean teased: "I'm always working on music and other things," and also said that his next project would be less autobiographical and more like a "full motion-picture fantasy". He went on to add: "Toying with format is interesting right now. Because technology for a long time has dictated what the format is… But the medium—the CD, vinyl set, or whatever—has moved to an intangible, and there's no 45-minute limit, 60-minute limit, or 120-minute limit. It's just so elastic."
However, plans for Ocean's next LP may have been revised since that interview - especially given the tragic circumstances in the artist's own personal life. In August 2020, Ocean's younger brother Ryan Breaux was killed in a car accident at the young age of 18. The singer's fans will undoubtedly understand should music plans be put on hold for the time being.
11. Jane Weaver - 'Flock'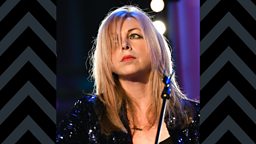 Release date: 5 March
One of the UK's most constantly innovative artists, Liverpool's finest psychedelic adventurer Jane Weaver looks set to remain a vital force with 'Flock', which is her first no-holds-bars attempt at a pop album.
Though don't be expecting Weaver to start serving up Dua Lipa style disco anthems. The first single from 'Flock' is the pulsing, dreamy 'Heartlow', which combines her current fascination with Lebanese torch songs, 1980s Russian aerobics records and Australian punk. "'Heartlow' is my attempt at an uplifting tragi-pop parade for the trials of modern times disguised as a homage to a lost generation of misfit girl group records," explains Weaver.
It's anyone's guess then, what the rest of 'Flock' might sound like, but consider us truly intrigued.
12. Kendrick Lamar - TBA
Release date: TBA
King Kenny had a rather quiet 2020 if we're talking new music. He may have featured on Busta Rhymes' 'Look Over Your Shoulder' last year, but guest appearances from the star were nothing compared to 2019 (when he worked with artists such as Beyoncé, 2 Chainz, J Cole, and SiR). Mostly importantly though, we still haven't got that all important follow-up to 2017's sublime lyrical masterpiece 'DAMN.', which is what most fans of the Compton rapper would be hoping for.
In late 2018, a Los Angeles Times profile suggested that Kendrick "hasn't been working on a new album, but says that he's constantly working." Then in May 2020, Kendrick's label boss publicly teased that "King Kendrick will return soon," asking fans to "stay patient".
Kendrick was booked to headline Friday night at Glastonbury 2020, before the festival was cancelled due to the COVID-19 pandemic, suggesting a new album might have been planned for release to coincide. Seeing as Lamar has released a surprise album in the past (in the form of 2016's 'Untitled Unmastered'), perhaps we should expect a last-minute drop this time too. Either way, you'd confidently predict that whatever comes next from the Top Dawg star will raise the bar even higher.
13. Little Simz - TBA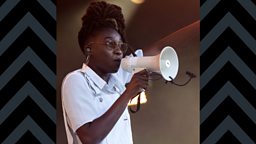 Release date: TBA
"I got you," British MC Little Simz wrote on Twitter recently when a fan urged her to drop new music. And it seems like it's only a matter of time before Simz announces herself back on the scene with a new LP, after teasing the number four and a egg timer emoji in early January. But what could it all mean? Four weeks, months or days to a new record? Or simply an indicator that album number four is ready and raring to go?
At 6 Music, we were huge fans of Simz's last LP, 2019's 'Grey Area', our fifth favourite record of that year. At the time, Lauren Laverne said "It's a huge breakthrough for her, partly because three albums in you can just tell this is an artist that absolutely knows what she's doing. It's so confident and self-assured, but also, it's this incredibly rich sound-world that she's been developing record to record." Now, we just can't wait for its follow-up.
14. M.I.A. - TBA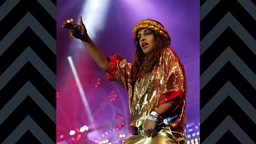 Release date: TBA
2020 was a pretty notable year for the visionary pop artist otherwise known as Mathangi "Maya" Arulpragasam. She may not have released a new record, but M.I.A. still managed to make headlines by becoming an MBE and scoring her first U.S number one with Travis Scott collaboration 'Franchise'.
The boundary-blurring star recently launched a Patreon account - a membership-based service where fans can connect directly with their favourite artists - and has been serving up a steady offering of new music, including recent singles 'OHMNI 202091' and 'CTRL'. She's teased even more to come, saying: "It might be a song, a recipe, a manifesto, maybe I could help you with your homework."
Will we get treated to her first album since 2016's 'AIM' in 2021 though? We really do hope so.
15. Madlib and Four Tet - 'Sound Ancestors'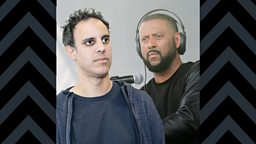 Release date: 29 January
Both Madlib and Four Tet have been very busy lately - the former releasing a solo record ('Bandana Beats') and two collaborative efforts ('The Professionals' with Oh No and 'Pardon My French' with Karriem Riggins) in 2020. The latter, the electronic musician otherwise known as Keiran Hebden, meanwhile, has doled out two full-lengths: 'Sixteen Oceans' in March 2020, followed by 'Parallel' on Christmas Day.
Although Madlib gets top billing on this release, it seems like a fully collaborative effort, with Hebden editing, arranging and mastering all the tracks. Bringing together two of the most revered names in electronic-based music, this is sure to be a collab to look out for.
Hebden recently explained how it came about: "[Madlib] is always making loads of music in all sorts of styles and I was listening to some of his new beats and studio sessions when I had the idea that it would be great to hear some of these ideas made into a Madlib solo album. Not made into beats for vocalists to use, but instead arranged into tracks that could all flow together in an album designed to be listened to start to finish... We decided to work on this together with him sending me tracks, loops, ideas and experiments that I would arrange, edit, manipulate and combine. I was sent hundreds of pieces of music over a couple of years stretch and during that time I put together this album with all the parts that fit with my vision."
16. Mogwai - 'As The Love Continues'
Release date: 19 February
These elder statesmen of post-rock have not only just celebrated a quarter of a century as a band, but are now on the verge of releasing their 10th studio album. Where does the time go, eh? 'As The Love Continues' sees Mogwai in an unsurprisingly reflective mood with album taster track 'Dry Fantasy' a swirling, soothing thing that frontman Stuart Braithwaite hopes is pandemic-proof, letting the locked down listener be transported somewhere else. "Unless you are somewhere really amazing and then why are you listening to some weird music like this?" he asks.
Originally meant to be recorded in America, Coronavirus meant the Scots had to settle for Worcestershire with producer Dave Fridmann calling in across the ocean via video and with contributions from Atticus Ross also taking place remotely.
17. Romy - TBA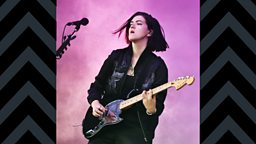 Release date: TBA
There's much liberation in going alone and releasing a solo record. For Romy of the xx, it's also allowed her to be more personal in her songs, specifically to be more "open about my sexuality" in the music released under her forename.
"I came out when I was 15, and my dad was really cool about it, and I'm very grateful for that," Romy recently told The Guardian. "Over time, growing up and also just noticing how the world is changing, I felt a lot more comfortable being more public," she adds, saying that she now feels comfortable to "write about loving a woman and not feel afraid or embarrassed... maybe it's a growing up thing, and just not caring as much what people think."
Romy's said that her new LP will be a "lot more upbeat," and "not exactly going to be guitar music, but it's going to be fun." Solo track 'Lifetime', released last September, was one of the most vibrant, club-ready dance tracks of the year. Going by that evidence, this record looks likely to be a scorcher.
18. Shame - 'Drunk Tank Pink'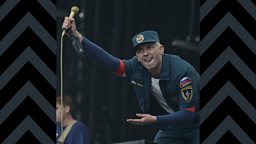 Release date: 15 January
It's been three years since south London's Shame spearheaded the return of gutsy, guttural proto-punk with their 2018 debut 'Songs of Praise', paving the way for everyone from Idles to Fontaines D.C.
The troupe return older, wiser and far more ambitious with the widescreen and frankly furious 'Drunk Tank Pink', borne from a return home after years on the road where they watched their relationships crumble and succumbed to endless identity crises.
Utilising their personal breakdowns and flipping them into vital, addictive musical moments, the album's singles so far show a band unafraid of eclecticism, with 'Water In The Well' taking pointers from Talking Heads' angular attitude and the moody, meditative 'Snow Day' of which frontman Charlie Steen says: "A lot of this album focuses on the subconscious and dreams, this song being the pivotal moment of these themes. A song about love that is lost and the comfort and displeasure that comes after you close your eyes, fall into sleep, and are forced to confront yourself." Sign us up.
19. Sleaford Mods - 'Spare Ribs'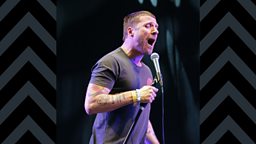 Release date: 15 January
When Sleaford Mods frontman Jason Williamson isn't busy being an unlikely social media star with cooking videos, he's airing his grievances in the best way possible; over producer Andrew Fearn's brutal, unrelenting electronics.
Recorded last July in a three-week stint during lockdown, 'Spare Ribs' is the Sheffield duo's sixth album and finds the pair more political than ever. Railing against a variety of modern ills, here you will find pointed polemics like 'Shortcummings' and a record that aims its ire at the "arrogance of the privileged".
Guest spots from Amy Taylor of Aussie punks Amyl and the Sniffers on the class tourism baiting 'Nudge It' and Billy Nomates on 'Mork n Mindy' add some vital female voices into Sleaford Mods' heady brew, making it ones of their most rounded releases to date.
20. St. Vincent - TBA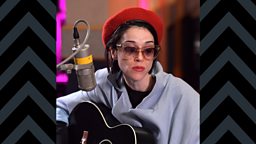 Release date: TBA
If an album could be compared to a movie, then St. Vincent's upcoming LP - which she says has the "the colour palette of the world of Taxi Driver" and "Gena Rowlands in a Cassavetes film" - looks to be a blockbuster smash.
Following on from 2017's vivid art-pop effort 'Masseduction', Annie Clark recently told Mojo that her sixth album will be a "tectonic shift", adding: "I felt I had gone as far as I could possibly go with angularity. I was interested in going back to the music I've listened to more than any other – Stevie Wonder records from the early '70s, Sly And The Family Stone. I studied at the feet of those masters." We can't wait to hear what St. Vincent-goes-funk entails.
21. The Staves - 'Good Woman'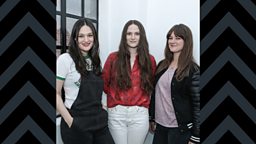 Release date: 5 February
The Cure's dark and brooding music may comfort at a time like this, but so will a fresh batch of the soul-boosting blood harmony and soothing homespun folk stylings of singing siblings The Staves. 'Good Woman' is the three Staveley-Taylor sisters' third album – and their first in a whopping six years, in which they worked with everyone from Leonard Cohen to Paul Weller – and deals with loss, longing and renewal. Written in the wake of the death of their mother and birth of Emily's first child, as the title suggests it's about the women close to them, but a tribute to women the world over.
Title track of 'Good Woman' is eerie and upbeat at the same time, while the wintry 'Nazareth' could have been plucked from the back catalogue of 1970s Brit-folk revivalists Pentangle. This is just the kind of calm we need.
Also expected in 2021...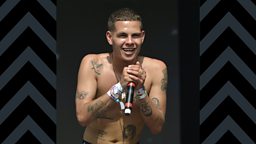 Arab Strap - 'As Days Get Dark' (March 5)

Baio - 'Dead Hand Control' (January 29)

Billie Eilish - TBA (TBA)

Cloud Nothings - 'The Shadow I Remember' (February 26)

Django Django - 'Glowing In The Dark' (February 12)

Drake - 'Certified Lover Boy' (TBA)

Dry Cleaning - TBA (TBA)

Glasvegas - 'Godspeed' (April 2)

Goat Girl - 'On All Fours' (January 29)

The Hold Steady - 'Open Door Policy' (February 19)

Julia Stone - 'Sixty Summers' (February 19)

Julien Baker - 'Little Oblivions' (February 26)

Kanye West - TBA (TBA)

Lana Del Rey - 'Chemtrails Over The Country Club' (March 19)

Lorde - TBA (TBA)

Maxïmo Park - 'Nature Always Wins' (February 26)

Melvins - 'Working With God' (February 26)

Noname - TBA (TBA)

Pale Waves - 'Who Am I?' (February 12)

Parquet Courts - TBA (TBA)

Pearl Charles - 'Magic Mirror' (January 15)

Rosalía - TBA (TBA)

SZA - TBA (TBA)

Slowthai - 'Tyron' (February 5)

Teenage Fanclub - 'Endless Arcade' (March 5)

Wardruna - 'Kvitravn' (January 22)

The War on Drugs - TBA (TBA)

Weezer - 'Van Weezer' (May 7)
6 Music's presenters curate an hour each of their favourite new music from the artists they're expecting big things from in 2021.
Craig looks ahead to some of the big funk and soul releases coming out in 2021.