Main content
7 myths about food that have fooled us all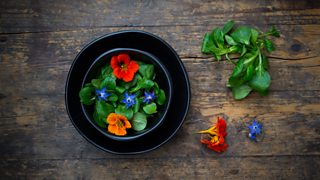 Most of us feel as though we have a pretty good idea of what's involved in a "healthy" diet. We may religiously count calories, opt for diet fizzy drinks, shun chocolate or take vitamin supplements to keep the lurgy at bay.
But is this all in vain? In an episode of The Spark, Tim Spector argues that most of what we know about food is wrong. Here, we unpick seven food myths that we once held true, and explore why it's so important to uncover the truth about food.
Helen Lewis returns with a new series of interviews with people offering radical solutions to the big problems we face. In his book Spoon-Fed, the genetic epidemiologist Tim Spector argues that almost everything we have been told about food is wrong. He tells Helen why – and what he thinks can be done to transform the situation.
1. Myth: To lose weight we should count calories
It's a common sight in the supermarket to see someone with a sandwich in each hand, poring over their respective labels before returning the more calorific option to the shelf. But will counting calories help us make the healthiest food choices? Tim Spector thinks not, and says that calorie counting is "a big con." There a difference, for instance, in how quickly men and women burn calories, and there can even be disparities between identical twins who are given the same food! One in four people, says Tim, experience a sugar dip after eating a high carb load, leaving them hungrier after a few hours than those who ate the same food but didn't have a sugar dip.
Lo-cal drinks cause our gut microbes to produce certain chemicals that upset our metabolism.
Not only this, but "a calorie is not equal", explains Tim. A 200kcal portion of fats would not necessarily impact on your body in the same way as 200kcal of carbohydrates. This difference is also apparent between heavily processed foods and foods in their natural state – the processed food can leave you hungrier and even result in bingeing later on.
2. Myth: Diet drinks help with weight loss
Bad news for those who drink diet cola or low-calorie lemonade in a bid to be healthier. The chemicals used to achieve "zero calorie" or incredibly low-cal drinks "come from chemicals made from paraffins and all kinds of weird artificial compounds", says Tim. The effect of these "weird" ingredients? They cause our gut microbes to produce certain chemicals that upset our metabolism. Tim explains: "They essentially counteract any benefit from having zero calories. If you summarise all the trials of putting people on diet drinks as opposed to keeping them on their regular fizzy drinks, there's no difference in weight or diabetes at the end of the year." Perhaps we'll steer clear of slimline…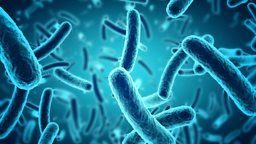 3. Myth: Bacteria are bad
Speaking of gut microbes, it turns out we want to have as diverse a population of them dwelling in our digestive system as possible. Bacteria is often spoken about as something dirty or contaminating, but certain types of bacteria are crucial to staying in good health. Our gut microbiomes – the trillions of microbes inside us – are totally unique to us. This is one of the reasons that, as we mentioned earlier, identical twins can react differently to consuming the same calories in the same form. Tim suggests that we're about "half microbe, half human", which is why it's so important not just to maintain the cells of our body, but also our bacteria, fungi, viruses and parasites, 99% of which live in our colon, but also our nose, mouth and stomach.
Tim says that they are "absolutely key to your immune system", and even to fighting viral infections such as COVID, so what can we do to make our microbiomes as diverse as possible? An easy place to start is with fermented food. Some gut health enthusiasts swear by the four "K"s which are, if not a holy trinity, then a holy quadrangle of fermentation: Kimchi, kraut, kefir, and kombucha. Kimchi and kraut are both based around fermented cabbage, but kimchi is heavily spiced and flavoured with garlic, chilli and ginger, and a mix of fermented vegetables. If you've ditched your diet pop, then kombucha – a fizzy tea-based drink could be a good swap. Kefir, meanwhile, is a drink made of fermented milk.
4. Myth: we should all be taking vitamin supplements
According to Tim, almost half of us take vitamins and supplements regularly – can it be true that their benefits are mythical? Tim explains that proper randomised trials show that the majority of them have no evidence base at all. While research has shown that those who pop vitamins are healthier, this is likely to be because they live healthier lifestyles anyway. Even vitamin C, that supposedly cold-busting wonder cure, has been only proven to work in very large doses. That's not to say that we shouldn't consume vitamin-rich foods, simply that topping up our levels with pills may not be particularly beneficial.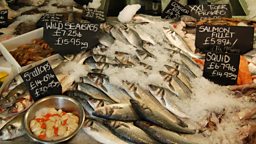 5. Myth: Eating fish will boost our brains
Even trusty Omega-3, taken begrudgingly in the form of fish oil by children all over the country to boost intelligence, has been discounted by studies into heart health and thinking skills. We should also watch how much fish we consume generally in our diets too. While including fish in our diet isn't necessarily bad for us, our fish-eating habits are less kind to the planet. "70% of it is now farmed, and that has big environmental consequences," says Tim.
6. Myth: Wine and chocolate are bad for you
"I try and not say that anything is banned," says Tim, explaining that if we forbid ourselves from eating something, it increases our temptation to go and do so. In fact, he is a keen proponent of two treats we are often told are bad for us: red wine and chocolate. Both dark chocolate and red wine can actually be good for our gut microbes, as they are high in polyphenols, which are plants' natural defence chemicals that act as "rocket fuel for your gut microbes".
7. Myth: An apple a day keeps the doctor away
Now, there's certainly nothing wrong with having an apple a day, but Tim suggests that, if we want to keep our microbes happy and diverse, we want to be eating 30 different plants every week. With 30,000 known edible plants we should have plenty to choose from. We all know we should have our "five-a-day", and some say it should actually be seven-a-day, but even if we achieve that in our diet, we'll repeat many of those fruit and veg throughout the week. In fact, many of us consume as few as five different plants each week.
When you consider, however, that your 30 plants don't need to be in the 80g portions of your five-a-day, it's a less daunting prospect. They could also include mixed nuts and seeds, different salad leaves, a variety of fresh herbs and spices, beans and whole grains, as well as fruit and vegetables. Need a sweet incentive to do so? Tim says: "I'm a big believer that if you put enough plants on your plate every day… then you can allow yourself more of these treats because your gut microbes are better able to deal with them."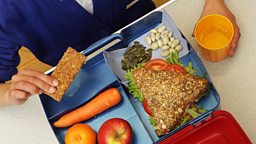 The problem with myths
One of the reasons we have so many misconceptions about food is because medical professionals are taught so little about nutrition, with some claiming to have had just two hours of tuition on it at university. "Most doctors learn much more about scurvy than they do about obesity, and most of us have never seen a case of scurvy," says Tim, who suggests that education in this area should extend to all health professionals, as well as being taught in schools, if we are to learn how to look after ourselves.
Education in this area should extend to all health professionals, as well as being taught in schools.
He also believes that media outlets play a part in perpetuating food myths, with snappy headlines about the supposed miracle properties of foods taking precedence over a thorough examination of the true findings of new studies. Major producers of processed foods have a lot to answer for too, particularly through their part in sponsoring nutritional research, Tim adds: "There's always a slightly biased agenda. It's very hard to put out a negative paper saying their product wasn't quite as useful as they [researchers] thought it was."
And if our collective understanding of food doesn't change? "Our children will not have a happy future. We can't just carry on with the same nutritional guidelines. Processed food is incredibly bad for our planet."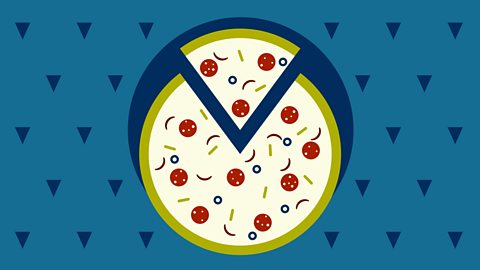 Michael tells Libby Purves how our food choices as adults are influenced by breast milk.