Main content
Draw Neil Gaiman's Stardust
**The competition is now closed**
Neil Gaiman's Stardust, a tale of wonder and magic, is coming to Radio 4!
To celebrate the new Radio 4 dramatisation, we're inviting fans of Neil – and anyone who likes to draw – to create an evocative image that captures the story.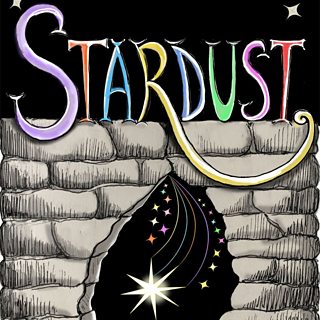 The two competition winners will have their work featured as the episode image for the drama, as well as receiving a script signed by the cast. You'll also get a beautiful print donated by Neil with a personal note. One winner will be selected from each of the following categories: entrants aged 13 - 16; entrants over 17.
It's often said that radio has the best pictures in the mind – we'd like to see yours on our website!
Read on to discover more about the story, our judges and how to enter.

The Story
Challenged to retrieve a fallen star, Tristran Thorn leaves the sleepy English village of Wall and crosses into the land of Fairie and the realm of Stormhold.
Locating the star he discovers it is no meteorite, but a young woman, Yvaine.
When Yvaine evades him and escapes Tristran discovers he is not the only one in pursuit of the star: there are dark forces in this magical land and he must find Yvaine before she falls into their clutches.
As he does so Tristran will uncover the secret to his own identity and a fate beyond his wildest dreams.
How to Enter
Your illustration should be original and enjoyable to create! We want you to let your imagination run free, but please do make sure you read our terms and conditions before entering.
Draw in the template provided in the entry form.
Fill out the entry form
Once you've finished your picture you can can email it to us at ships@bbc.co.uk.
Or you can post your entry to:
Stardust Drawing Competition
BBC Radio 4
BBC Old Broadcasting House
Portland Place
W1A 1AA
There are two entry categories:
Your artwork should be no larger than A4 size, landscape orientation.
The closing date for entries is midnight, 26 October 2016.
Meet our Judges
The artist, illustrator and author Chris Riddell will chair the judging panel. Chris has illustrated a number of Neil Gaiman stories including The Graveyard Book and Neverwhere. He's also the political cartoonist for The Observer. A brilliant artist, he is the only person to win the prestigious Kate Greenaway Award for illustration three times, most recently for The Sleeper and the Spindle. He is also currently the UK Children's Laureate, championing storytelling, reading and illustration for children.
As the female lead in Stardust, actor Sophie Rundle is close to the spirit of the Stardust story. Having previously starred in dramas set in bygone days – from the Call the Midwife to Peaky Blinders – she now she steps into the land of Faerie playing fallen star Yvaine.
As commissioning editor for Radio 4 Drama, Jeremy Howe is responsible for bringing the first Neil Gaiman drama to Radio 4 in 2013. Since then he's commissioned Good Omens, How the Marquis Got his Coat Back and now, Stardust. Of the competition he says, "I am really looking forward to seeing how our listeners respond to the imaginative wonderland that is Neil Gaiman's magical Stardust".
Sean Phillips has been a highly-respected, professional illustrator for over twenty-five years, mostly drawing comic books. He was main artist on the Radio 4's Good Omens which went out in 2014. Phillips has also worked for DC, Marvel, Vertigo and 2000AD.