Main content
Terrific Scientific Forces - Live Lesson
Naomi Wilkinson - Presenter
Bristol-born Naomi has been working in television since 1999, and was nominated for Best Presenter at the Children's BAFTA Awards in 2014.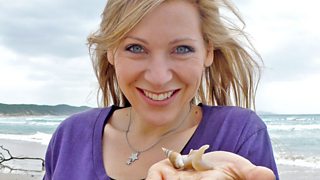 Since 2010, she has been a regular face on CBBC where she has hosted a wide variety of programmes, covering nature, adventure, factual entertainment, arts, music and live entertainment.
You might recognise her from Naomi's Nightmares of Nature, Marrying Mum & Dad, WILD!, All Over The Place, Wild & Weird and Live 'n' Deadly.
Ben Shires - Presenter
You might recognise him as the presenter of CBBC's Officially Amazing, MOTD Kickabout and Channel 4's World of Weird.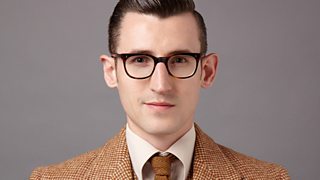 He has also appeared on major CBBC programmes including Sam and Mark's Big Friday Wind Up, The Dog Ate My Homework and Hacker Time, as well as ITV2 comedy panel show Fake Reaction.
Ben is a writer and stand-up comedian when not on television, and his podcast The Dave Weekly has won multiple comedy podcast awards, including a Loaded LAFTA and iTunes best new podcast.
Greg Foot - Presenter and science expert
Greg has hosted multiple series for the BBC and is a regular science expert on Blue Peter. His online exploits include his podcast "The Best Thing Since Sliced Bread?" and on YouTube he's racked up more than 10million hits answering curious questions. On stage he's had his own nationwide theatre tour and he also presents the drive time show on Heart Radio in Kent.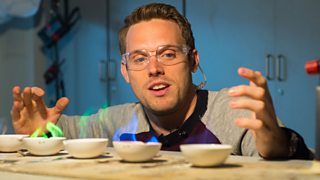 Greg is a keen scientific adventurer – a few years ago he trekked up to the world's highest pop-up lab at Everest Base Camp to join a group of scientists doing cutting edge research that will change intensive care medicine for ever, and this year he joined another, diving 300m down into the deep ocean in a high-tech submersible to measure the health of our planet's beating heart.