Main content
The Ultimate Christmas Party at The O2: VIP Experience 2
***This auction is now closed***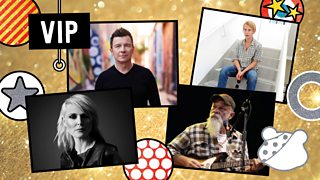 Auction Date: Tuesday 13th November 2018
Event Date: Thursday 20th December 2018
The top six bids will get access to a second private suite for The Ultimate Christmas Party on Thursday 20th December 2018.
Each winning bid will get a total of four tickets with full on hospitality.
Plus, you lucky folk will get a meet and greet by the main man himself – Rick Astley.
The suite is in prime location, situated in the middle of the top level of the private suites, with an excellent view of the stage.
The suite will be fully catered with hot food and complimentary drinks for all guests throughout the evening.
Access into the suite will be from 6:30pm and via a VIP entrance route.
Requirements
This package is for one suite. All six bidders and their guests will be sharing the said suite which has a total capacity of 24 People.
Accessibility to the suite is via a lift from ground level to suite level and there is space for one wheelchair if required.
Meet & Greet with Rick Astley will be organised by Rick's Management and someone will come and advise of the time during the evening.
You need to make your own way to and from the event.
Travel and accommodation are not included.
Winning bidders are to be advised that they will receive their physical tickets by post no later than one week before the event date.
You have to be over 18 to enter and if you win, once you've paid, you can gift the tickets to family/ friends. Please consider O2 Arena age limitations - children under 15 must be accompanied by an adult aged 18 or over. Children under 16 cannot enter the standing area. Any guests under the age of 18 must be accompanied by an adult aged 18+ in the suites.
All monies must be received by 2pm on 13.11.18. Staff at BBC Radio 2 and BBC Children in Need will ensure all Auction Items are claimed and paid for by 2pm on 13.11.18. Neither the BBC nor BBC Children in Need can accept any liability for payments not received as a result of failures in the postal service or otherwise.
Tickets are non-refundable and non-resalable.
Privacy notice
The BBC complies with the provisions of the Data Protection Act 2018 and the General Data Protection Regulation 2016/679 in processing personal information. BBC will collect and process the personal information that you have provided about yourself which will include your name, contact details. The personal information that you provide will be processed for the purposes of fulfilling the auction and the auction Items. The legal basis on which the BBC processes your personal information is for the legitimate interests of the BBC in fundraising for BBC Children in Need and we don't believe this unreasonably impacts on your rights and freedoms. The BBC will retain your information for twelve months. BBC will share your details with BBC Children in Need for the purpose of BBC Children in Need contacting winning bidders to arrange payment for their item. For the BBC's privacy policy, please see www.bbc.co.uk/privacy.
BBC Children in Need complies with the provisions of the Data Protection Act 2018 and the General Data Protection Regulation 2016/679 in processing personal information. BBC Children in Need receive your name and contact details from the BBC as set out above. The personal information will be processed for the purposes of fulfilling the auction Items. The legal basis on which BBC Children in Need processes your personal information is our legitimate interests of fundraising and we don't believe this unreasonably impacts on your rights and freedoms and fulfilling the auction Items. BBC Children in Need will retain your information in accordance with its retention policy an extract of which is available on request. BBC Children in Need will share your details with a third party who fulfils auction Items on behalf of BBC Children in Need. For more information including in relation to your data protection rights please see the BBC Children in Need's privacy policy. If you have any worries or complaints about the way we use your information, please don't hesitate to get in touch with us. BBC Children in Need's contact details are here.
Children in Need 2018
A celeb-filled day of fun dedicated to the amazing work of Children in Need.

Find out all about Children in Need, including how your money improves children's lives.

Make a donation to Children in Need 2018 (By clicking this link you will be moving to the BT MyDonate web page. Please note that this is subject to the BT My Donate Terms & Conditions and Privacy Policy).