Main content
How a killer turned his life around
On the night of 31 July, 2011, the lives of Jacob Dunne, David Hodgkinson and Joan Scourfield changed forever. In the midst of a face-off at a Nottingham pub, fuelled by drink and a need to impress his friends, 18-year-old Jacob threw a punch at James Hodgkinson, David and Joan's son. James died a few days later.
Radio 4's The Punch tells the unlikely story of rehabilitation and achievement undertaken by Jacob through restorative justice and with the help and support of the parents of the young man he killed.
Jacob has been on a journey that has taken him from offender to justice campaigner, but he is still getting to grips with his reformed character status.
Aged 18, Jacob Dunne was convicted of manslaughter for killing a man with a single punch. This is the story of Jacob's transformation, with help from the unlikeliest of places.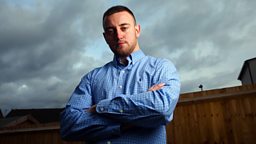 Jacob Dunne. Photo: The Forgiveness Project
Sentence and fallout
When James died, assault became manslaughter. Police started to raid the houses of Jacob's friends. Finally, after a period of around five weeks after the incident, Jacob was arrested and charged. His mother was extremely distressed, and Jacob says, "By the time it came to sentencing I was grateful just to be going to prison, even though I didn't know what to expect, it just meant that the process could start."
I was grateful just to be going to prison – it just meant that the process could start.
At sentencing, Jacob knew that James's family were present, but he was unable to look up at them. David and Joan were unhappy with the sentence of 30 months. Joan says, "I felt James's life was worth more than what you [Jacob] served, and I also felt it wasn't a deterrent for other people who were in your position. Obviously, afterwards, things are different."
Prison and afterwards
"I had no idea that Joan and David would have such a huge influence on how my life turned out," says Jacob. Joan and David's unexpected intervention came after they unsuccessfully tried to appeal the sentence decision and then turned to restorative justice to find answers to why their son was killed.
Before this process started, Jacob went through the "toxic" and negative experience of prison and a subsequent period of sofa surfing around a deprived part of Nottingham when he was released. His probation officer, Wendy, was worried that Jacob would go "back into that culture where you [Jacob] were involved in drinking and getting involved in fights." Jacob had decided not to return to his mum's home because she was also having a very difficult time, after losing her cherished job as an Ofsted-registered child-minder – a direct result of Jacob's crime. His mother eventually had to sell her house and move into private rented accommodation, and she was battling problems with alcohol.
The journey of restorative justice offered a way for Jacob to "try and help them [David and Joan] have some of the answers that they were looking for and then move on with my life."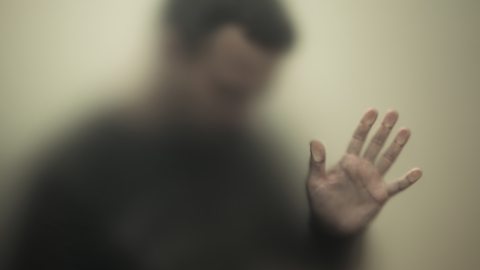 How Jacob's mother encouraged him on the way to finding empathy with his victim's family.
The healing starts
Initially, the communication between Jacob and David and Joan was done via email. "After they started to hear about me a little bit more their questions lost a little bit of the anger," says Jacob. David and Joan then discussed what James was like as a person and also what Jacob's plans were. "I didn't have much faith in the fact that I could change," recalls Jacob, "but now remarkably I was being given that opportunity and it was coming from people who shouldn't want me to."
One life had been lost already, what would be the point in wasting two lives?
Nicola Bancroft, from Remedi Restorative Services, the registered charity which facilitated the restorative justice, explains Joan and David's fundamental reasoning: "They always said that one life had been lost already – what would be the point in wasting two lives?"
Meeting face-to-face
After speaking to his probation officer, Jacob decided to take the route back into education. This was initially something that he felt he was doing for David and Joan, although they wanted Jacob to do it for himself. Updates on his GCSEs and, subsequently, his university access course became the main subjects of his correspondence with them.
It was two-and-a-half-years before Jacob met David and Joan. By this time, Jacob's mother had passed away, his younger brother was living with him, and he was just about to go off to university to study criminology.
Inevitably, there was a nervousness and apprehensiveness about the meeting. David explains his thought process: "I did have in my head that I thought it would be very hard to shake your hand… I could see how far you had progressed… I felt that, yes, I could shake your hand. I had respect for how much effort you'd put in to doing, what I had asked you to do really, and also the obvious remorse for what you had done."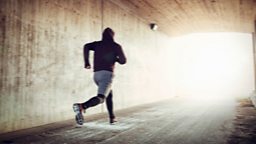 The road to rehabilitation
While David cannot himself forgive Jacob, unlike Joan, they have both been rewarded by Jacob's progress. And Jacob's achievements have continued. He gained a first in his criminology degree and is now a family man with two young children. His professional journey has seen him speak about his experience, and about conflict resolution, to young people at schools, universities, prisons, as well as at referral units (for excluded kids), residential care units and young offenders' institutes.
You can't just swap your identity and your values like they are the latest smartphone...
Jacob has also spoken to groups of prisoners and prison officers via the Restore programme that runs under the charity the Forgiveness Project, described by Jacob as a "safe space" for prisoners to tell their stories and an opportunity for them to "to dig deep and unpick all the different reasons why they may have started offending and ended up in prison." This is a big moment for the prisoners in terms of "facing up to the harm their actions have caused," says Jacob.
Meanwhile, David and Joan have worked with Jacob to raise awareness of the "One Punch Can Kill" campaign. Along the way, there has been hostility from people towards this. "People are like 'what are you doing, you should be thumping him!'" says Joan, adding, "What would that gain?"
A fresh start
Jacob believes that he is a "reformed character" but he admits that you can't just swap your identity and your values "like they are the latest smartphone – it's a work-in-progress, something that you work on every day."
Joan echoes this when she says that she recognises that Jacob has turned into "an amazing young man", but that "you still have your dark days of what you've done and we still have our dark days of what happened to James – and unfortunately we've all got to live with that."
Moving on is a tricky balancing act of letting go and honouring a memory, and Jacob knows this. "I don't want my past to define me," he says, "and when I keep sharing my story it hurts. And in order to truly move on, I no longer need to speak it. I can't thank David and Joan enough for their courage, compassion and their support after my actions caused them so much pain."

More from BBC Radio
Jonathan Izard attempts to come to terms with killing a man in a road traffic accident.

Michael Symmons Roberts on why he believes forgiveness has to be accompanied by justice.

Bobby Cummines, chief executive of UNLOCK, says ex-offenders need jobs to reduce crime.