Main content
Fourteen brilliant books to brighten your autumn evenings
23 September 2020
Between the Covers is BBC Two's new book club hosted by Sara Cox. Her guests will include the authors of fourteen standout recent publications guaranteed to keep you inspired and entertained this autumn.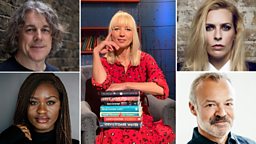 In October, Sara Cox is bringing together some of the nation's best-known authors and celebrity guests to celebrate the books they love.
Each week, she'll be asking her guests to reveal their favourite books of all time. If you've ever wondered what Bill Bailey, Jo Brand or Desiree Burch keep on their bedside table, this is the show for you.
Sara and guests will also be featuring some of the most anticipated publications. Here are fourteen titles which will make an appearance in the series that have been published in the last 12 months and that readers will be talking about this autumn. All the authors will be appearing on Between The Covers in the weeks to come.
You won't be short of something to read as the evenings draw in. Find out more on the programme website or tell us what you think of the selection on social media, using the hashtag #BetweenTheCovers.
We'd love you to read along & join our book group each week. On the show we wax lyrical about dozens of books old, new & somewhere in between so be prepared for your to-read pile to grow rapidly!

Sara Cox
Sex Power Money by Sara Pascoe
In this comedic and educational hopscotch over anatomy, the history of sexual representation and the sticky way all human interactions are underwritten by wealth, Sara explores whether we'll ever be able to escape the Conundrum of Heterosexuality if women can't help but admire status, and men obsess about youth and physicality.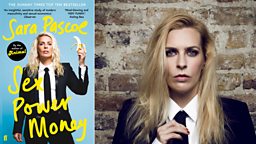 The Midnight Library by Matt Haig
For Nora Seed life has been hard, with a lot of misery and regret. She finds herself in a difficult place somewhere between life and death, where her limbo takes the form of a magical Midnight Library in which each book contains a different version of her life.
Listen to Matt's honest and uplifting memoir about living with anxiety and depression on BBC Sounds.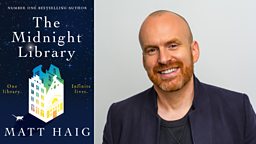 The Thursday Murder Club by Richard Osman
In a peaceful retirement village, four unlikely friends meet up once a week to investigate unsolved killings. But when a local property developer shows up dead, The Thursday Murder Club find themselves in the middle of their first live case. Can our unorthodox but brilliant gang of octogenarians catch the killer before it's too late?
The BBC's entertainment reporter meets the affable quiz show host.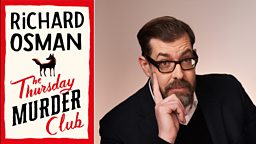 Love After Love by Ingrid Persaud
After Betty Ramdin's abusive husband dies she invites a colleague, Mr. Chetan, to move in with her and her son Solo. Over time the three form an unconventional family, loving each other deeply and depending upon one another.
Ingrid writes in island dialect, of dysfunctional families, motherhood, abuse, grief, trauma, and the battle to survive.
Mariella Frostrup talks to Ingrid Persaud about her Trinidadian-set novel Love After Love.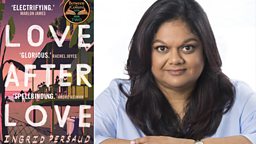 Love and Other Thought Experiments by Sophie Ward
One night in bed Rachel wakes up terrified and tells Eliza that an ant has crawled into her eye. Rachel is certain; Eliza, a scientist, is sceptical. Suddenly their entire relationship is called into question. What follows is a uniquely imaginitive sequence of interlinked stories ranging across time, place and perspective to form a sparkling philosophical tale of love, lost and found across the universe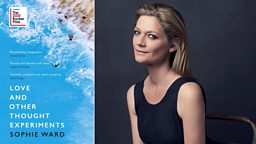 Steve Cavanagh - Fifty Fifty
Cavanagh's book starts with a 911 call: 'My dad's dead. My sister Sofia killed him. She's still in the house. Please send help.'
Then there's a second call, minutes later, 'My dad's dead. My sister Alexandra killed him. She's still in the house. Please send help.'
The two sisters are put on trial for the murder of their father. But which one did it?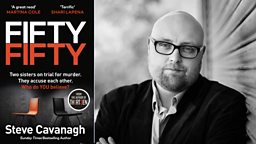 To be a Gay Man by Will Young
To Be A Gay Man looks at gay shame, revealing the impact it had on Will's own life, how he learned to deal with it, and how he can now truthfully say he is gay and happy.
Will explores the long-lasting impact repressing his true self has had, revisiting the darkest extremes he has been to, sharing his vulnerabilities and showing the way for others who might have felt alone in the same experience.
The singer and actor talks to Nihal Arthanayake about his new book To be a Gay Man.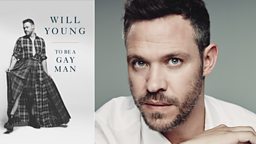 This Lovely City by Louise Hare
With the Blitz over and London reeling from war, jazz musician Lawrie Matthews, fresh off the Empire Windrush, has taken a tiny room in south London lodgings and fallen in love with the girl next door. Then one morning he makes a terrible discovery, and before long, the community's newest arrivals become the prime suspects in a tragedy which threatens to tear the city apart.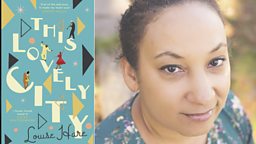 Just Ignore Him by Alan Davies
Comedian and actor Alan Davies recalls his boyhood with vivid insight and devastating humour. From sibling dynamics, to his voiceless, misunderstood progression through school, sexuality and humiliating 'accidents', Davies inhabits his younger mind with spectacular accuracy, evoking an era when Green Shield Stamps, Bob-a-Job week and Whizzer & Chips loomed large.
Through even the joyous and innocent memories, the pain of Davies's lifelong grief and profound betrayal is unfiltered, searing and beautifully articulated.
Alan Davies appears on the Radio 4 show which brings you extraordinary stories and remarkable people.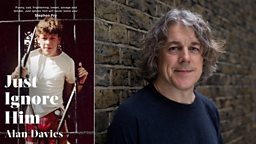 Small Pleasures by Clare Chambers
South East London, 1957: Jean Swinney is a reporter for a local London paper, normally consigned to the kind of article that revolves around gardening and handy household tips. When a young woman contacts the paper to say that she believes her daughter to be the result of a virgin birth, it falls to her to take on the story.
Jean finds her life opening up in a way she did not expect, but inevitably there is a price to pay for her new found happiness.

The Corner Shop by Babita Sharma
Babita Sharma was raised in a corner shop in Reading, and over the counter she watched a changing world. Along with the skills to mop a floor perfectly and stack a shelf, she gained a unique insight into an institution that, despite the creep of supermarkets, online shopping and delivery, has found a way to evolve and survive - and is currently keeping us all running.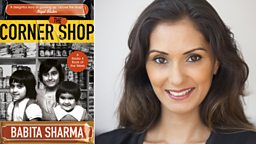 Love in Colour by Bolu Babalola
Bolu Babalola finds the most beautiful love stories from history and mythology and rewrites them with incredible new detail and vivacity in this debut collection. Focusing on the magical folktales of West Africa, Bolu also reimagines iconic Greek myths, ancient legends from the Middle East, and stories from countries that no longer exist.
Bolu Babalola tries Clemency Burton-Hill's classical playlist, which takes in fairy tales, yearning Harlem poetry and popular High Life melodies from Nigeria.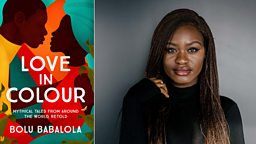 Home Stretch by Graham Norton
It is 1987 and a small Irish community is preparing for the wedding of two of its young inhabitants. As they all head home from the beach on the last night before the wedding, there is a car accident. Three survive but three are killed, and the reverberations are felt throughout the small town.
The secrets, unspoken longings and regrets that have come to haunt those left behind will not be silenced. And before long, the driver of the car will have to meet his past.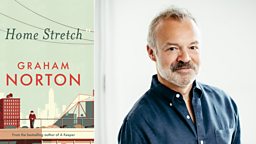 The Devil and Dark Water by Stuart Turton
It's 1634 and Samuel Pipps, the world's greatest detective, is being transported from the Dutch East Indies to Amsterdam, where he is facing trial and execution for a crime he may, or may not, have committed. Travelling with him is his loyal bodyguard, Arent Hayes, who is determined to prove his friend innocent.
No sooner is their ship out to sea than devilry begins to blight the voyage. A strange symbol appears on the sail. A dead leper stalks the decks. Livestock is slaughtered in the night. Could a demon be responsible for their misfortunes?
Stuart talks to BBC Radio 4 about his first novel The Seven Deaths of Evelyn Hardcastle.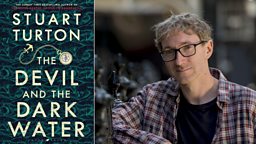 Between the Covers - Coming to BBC Two this Autumn
Between the Covers is BBC Two's new bookclub, hosted by Sara Cox. Each programme features a panel of four different famous faces who will each bring with them their favourite book of all time to discuss with their fellow guests. There are also two review sections, in each show the panel discusses the fiction book of the week, and a second book written by one of Sara's celebrity guests.
The first episode will be broadcast in October.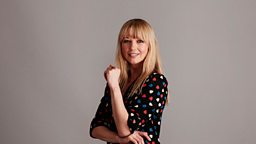 Between the Covers is hosted by Sara Cox