Main content
5 stars keeping us all in the dark about their new albums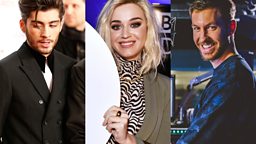 Katy Perry says she won't be addressing her feud with Taylor Swift on her next album - but what next album is that exactly?
She's not announced anything, despite dropping two major pop bangers in 2017 (Chained To The Rhythm and Bon Appetit), and is keeping us in the dark about what to expect from KP volume five. Some stars like to announce everything upfront while other (hey Beyonce) are fond of dropping their masterpieces on us in the dead of night.
But these five stars are keeping us all in the dark. We know they're working on new music, but what and when?
Katy Perry is headlining Radio 1's Big Weekend and performing at Glastonbury - so we are pretty certain she has some new material she's keen for us to hear.
When Katy announced her previous album Prism she drove a giant golden truck around America to tell everyone about it, but she's not showing her cards this time around.
She's not announced a title, a release date or shared any artwork. She has, however, told Entertainment Weekly that she won't be "calling out any one person," on the album, when asked whether she'll respond to Taylor Swift's Bad Blood.
"It's not even about me! It's about everything that I see out there that I digest," she added.
"Sonically, it's fun and dance-y and dark and light. It's all of these things. It definitely is a change."
Listen to Katy Perry's Bon Appetit single
(Warning: Third party video may contain adverts)
Calvin Harris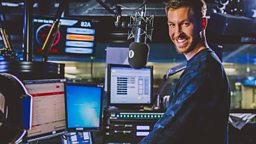 There have been some major changes for Calvin Harris over the past year, not only has he switched his dance style for a more R&B sound on singles Slide and Heatstroke (it works, we love it) there have also been claims that he will never record another album again.
These claims were made by a major UK tabloid, so TBC how true they turn out to be, but he has released six singles with no new album announced.
How Deep Is Your Love, This Is What You Came For, My Way, Slide and Heatstroke have all been hits over the past two years, but as yet, none of them have a home (a full length record) to call home.
Watch the video for This Is What You Came For
(Warning: Third party video may contain adverts)
Clean Bandit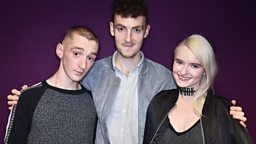 Clean Bandit's debut album New Eyes was packed with cute dance tracks (such as chart-topper Rather Be) but they've upped their game for album number two - whenever that may happen.
Their three most recent singles have featured big-name guest stars such as Sean Paul and Zara Larsson and scored the trio some of the biggest hits of their career so far.
But they've yet to announce anything about their next record and it has been nearly a year since they dropped Tears with Louisa Johnson which is, in theory, its first single. So why the silence, guys?
Watch Clean Bandit's Symphony video
(Warning: Third party video may contain adverts)
Zayn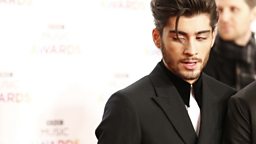 While Zayn's quiet, brooding ways are part of the reason fans love him so much, when it comes to getting information out of the star, it's quite frustrating actually.
His current tune, Still Got Time with rapper PartyNextDoor is a new tune, not taken from his No.1 debut album, Mind Of Mine but he has yet to mention anything about a follow-up.
He wrote his debut after breaking up with Perrie Edwards from Little Mix and has said writing the follow-up, while dating model Gigi Hadid, has been a more enjoyable experience.
"They always say the second album is difficult," he told Sunday Times Style in March 2017.
"But so far I'm really happy with this one."
Listen to Zayn's Still Got Time
(Warning: Third party video may contain adverts)
Lana Del Rey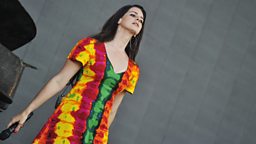 We know a few bits and pieces about Lana Del Rey's fifth album - such as its title, Lust For Life.
We also know she has worked with The Weeknd on the album's title track (it is currently playlisted at Radio 1) and that Sean Lennon and Stevie Nicks appear on the album.
But there's one key piece of the puzzle missing; we don't have a clue when it is being released.
The first single from Lust For Life, Love, was released early after it leaked online, suggesting whatever timeline was planned for the record hasn't gone quite to plan.
Listen to Lana Del Rey's Lust For Life
(Warning: Third party video may contain adverts)