Main content
The Morgan Stanley Garden
Silver-gilt medalist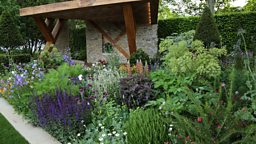 The inspiration for this garden stems from Chris Beardshaw's study of fractal geometry found in nature and its structures: of beauty being formed out of science and art.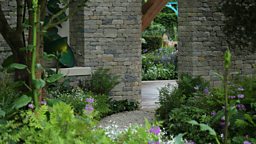 The garden has two distinct planting environments. In the woodland section the green and textured perennial planting is naturalistic.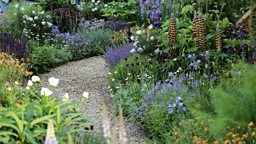 The open temperate terrace features more colourful blooms and fragrance from foliage and flower.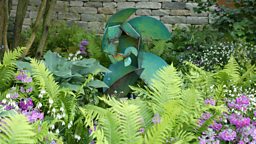 Focusing this year on education, Chris Beardshaw is working with the National Youth Orchestra (NYO), to compose a unique piece of music inspired by the garden design.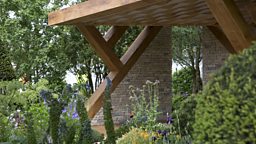 The differing spaces are brought together via a dramatic, geometric oak performance pavilion.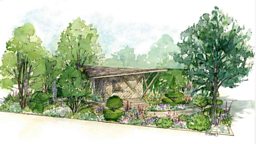 Designed by Chris Beardshaw
The Morgan Stanley Garden reflects more than five decades of commitment to children's health and education by that organisation.