Main content
Cast and credits: episode 2
Here's the team behind the second episode of series 8 - were you involved?
Newsjack was performed by Justin Edwards, Pippa Evans, Lewis Macleod and Nadia Kamil.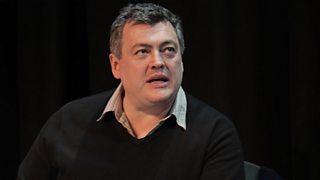 It was written by:
Alice Gregg
Caspian James
Charlie Connolly
Chris Allen
Dave Williams
Elaine Malcolmson
Fred Spanner
Garry Abbot
Graeme McCarthy
Graham Kilvington
Grant Lane
Hayley Ellis & Brennan Reece
James Bugg
Jamie Gladden
John McGlade
John Walker
Jonathan Irwin
Keri Williams
Kerris Kent
Kevin Archer
Kevin Baker
Lex Genn
Mark Cowling
Mathilda Gregory
Matt Fishwick
Matt Oakley
Max Davis
Mike Whalley
Mike Yeoman
Nathan Gower
Owen Seddon & Emlyn Williams
Pippa Evans
Sean Bennett
Steve Holford
Thomas Smith
Tom Crawshaw
Wil Walker
Will Trimble
 It was script edited by Eddie Robson and Tom Neenan and the producers were Lyndsay Fenner and Ed Morrish.
More from Newsjack
The Newsjack producer explains what makes one-liners harder to write than JackApps