Main content
Stradella: The Wild Man of Baroque
One of the most innovative and exciting composers of the 17th century, with hundreds of musical works to his name, Alessandro Stradella (1639-1682) led a rambunctious life encompassing TWO assassination attempts, a fraud, a love story, an abduction… and a lot of brilliant music.
Here, Frank Cottrell Boyce ‒ the award winning writer whose work includes 24 Hour Party People and Millions ‒ reveals how his fascination with the composer's life led to him write the new Radio 4 drama: How to Flee From Sorrow...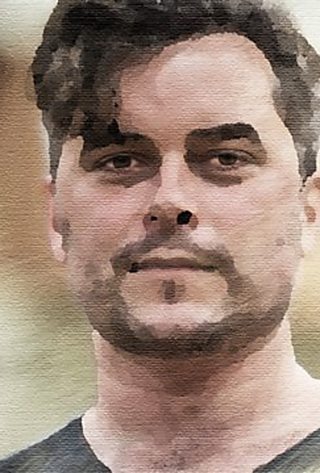 Trystan Gravelle stars as Stradella in How to Flee from Sorrow
I first came across Stradella when I heard my friend, the musicologist Alberto Sanna, playing his violin sonatas at Hope University, where we both teach. I'd never heard anything like them. They were unpredictable, intense, gorgeous.
Alberto showed me Stradella's letters, which were full of exactly the kind of things that drive any freelance mad nowadays ‒ deadlines, copycats, people who didn't pay up. Stradella sucked up to potential employers, offended clients. Behind the lovely, well-ordered music was a life bursting with ambition and starved of security.
In trying to keep control of his music, Stradella lost control of his life. I'm really drawn to stories like this. It's why I've written films about Jacqueline Du Pré for instance and Tony Wilson (24 Hour Party People). Doesn't this go the heart of why we love music? The way it seems to pull timeless beauty and order out of our brief, chaotic lives...

So Alberto had the idea of creating a new context. Which is this play.
Stradella may have been crazy but…
He was one of the most innovative and exciting composers of the 17th century. There are over 300 works attributed to him. He invented the concerto grosso. He was also the first person to try to live as a freelance composer, without a patron or the backing of the church.
It didn't go well.
A freelance has to make a living somehow…
In Rome for instance, he and his friend, Lonati (the famous hunchbacked violinist) conned a nobleman into marrying a local prostitute. They didn't get away with it. Stradella had to flee from Rome.
When the Doge of Venice says 'I could kill you ….' it's not a figure of speech:
In Venice Stradella tried to earn a living from teaching but then abducted his prettiest pupil ‒ Agnese van Uffele. Sadly she was the niece of the Doge of Venice. The scandal almost plunged Venice into war. It also led to some paid ruffians stabbing Stradella and leaving him for dead outside the church of San Carlo Borromeo.
You can get away with murder once…
Stradella survived the first assassination attempt and fled to Genoa. He must have made just as many enemies there as he did in Venice, as he was murdered a second time, this time more thoroughly. He was stabbed to death in the Piazza Banchi.
Everyone loves a mad composer …
His life was so full of colour and drama that there are two operas and a novel about him. In one of the operas (by Friedrich von Flotow), Stradella's would-be assassins are so moved by his music that they repent and refuse to kill him. This didn't really happen.
When it's all over, what do you have to show for it?
The most touching page among the papers that Alberto showed me was Stradella's will, which reveals how little he had to show for a lifetime of brilliant, dazzling, innovative music. It's little more than a table, some chairs, some candles, a spare pair of buckles for his shoes and a spare jacket with cuffs.
Can We Ever Flee From Sorrow?
Stradella was always on the run but the person he could never escape from was his greatest enemy, his nemesis - namely Alessandro Stradella. His only escape was music. Music was the frequency that connected him to the World, the time signature of his metabolism. We've tried to reflect that in the play by making Alberto's violin into Stradella's inner voice. When we hear Stradella's inmost thoughts, they're not words, they're musical phrases. I hope this means that the play uses music in a really unusual way, that it's a genuine collaboration between words and music, between the actors and Alberto - who was playing live in the studio while they were being recorded.
Frank Cottrell Boyce is the screenwriter, radio dramatist and novelist. Winner of the 2004 Carnegie Medal and the 2012 Guardian Prize. He also wrote the script for the Olympics 2012 opening ceremony.
Listen to the How to Flee from Sorrow, starring Trystan Gravelle and Ralf Little.
Entertaining drama about the real life antics of the 17th Century Italian composer Alessandro Stradella, starring Trystan Gravelle and written by Frank Cottrell-Boyce.

Listen to great drama and readings. A collection of bestsellers, the latest dramas, great comedians and award-winning tales from new writers.