Main content
Vic Galloway – A Festive Fifty - My Favourite Albums of 2016
Lists, lists, lists… and yet more lists! But this is when 'Uncle Vic' wades in as well. Yes, 2016 has been another brawsome year for new music across genres and I've done my best to play and champion as much of it as possible on my weekly BBC shows and elsewhere. So have a look at this bumper line-up of international releases from the last 12 months, albeit with a hefty dose of Scottish music in there. Got them all? Heard them all? Well, now is your chance to investigate… It's a varied and eclectic list and all albums come with the VG seal of approval obviously!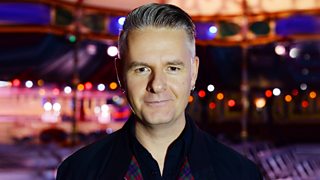 Merry Christmas, Happy Hogmanay – Here's to a great 2017 y'all!

Album of the year:
• Anna Meredith – Varmints (Moshi Moshi)

Then in alphabetical order:

• Agnes Obel – Citizen of Glass (PIAS)
• Angel Olsen – My Woman (Jagjaguwar)
• Anohni – Hopelessness (Rough Trade)
• Auntie Flo – Theory of Flo (Huntleys & Palmers)
• BADBADNOTGOOD – IV (Innovative Leisure)
• Boxed In – Melt (Nettwerk)
• Bryan Jones – International Nobody (KFM)
• C Duncan – The Midnight Sun (Fat Cat)
• Cavern of Anti-Matter – Void Beats / Invocation Trex (Duophonic)
• D.D Dumbo – Utopia Defeated (4AD)
• David Bowie – Blackstar (Sony)
• De Rosa – Weem (Rock Action)
• Dexter Story – Wondem (Soundway)
• Emma Pollock – In Search of Harperfield (Chemikal Underground)
• Fat White Family – Songs for our Mothers (Without Consent)
• Field Music – Commontime (Memphis Industries)
• Frightened Rabbit – Painting of a Panic Attack (Atlantic)
• Gaye Su Akyol – Hologram Imparatorlugu (Glitterbeat)
• Goat – Requiem (Rocket Recordings)
• Honeyblood – Babes Never Die (Fat Cat)
• Iggy Pop – Post Pop Depression (Caroline)
• Imarhan – Imarhan (City Slang)
• Jacob Yates & the Pearly Gate Lock Pickers – GOTHS!!! (Va Va)
• Jetsam – Yugen (Self Released)
• Joseph Malik – Diverse Part 2 (Self Released)
• Kate Tempest – Let Them Eat Chaos (Caroline)
• King Creosote – Astronaut Meets Appleman (Domino)
• Law Holt– City / Gone (SoulPunk)
• Leonard Cohen – You Want it Darker (Sony)
• Lomond Campbell – Black River Promise (Triassic Tusk)
• Miracle Glass Company – MGC 1 (Voxbox)
• Mogwai – Atomic (Rock Action)
• Morgan Delt – Phase Zero (Sub Pop)
• Mungo's Hifi – No Wata Down Ting (Scotch Bonnet)
• North Sea Radio Orchestra – Dronne (The Household Mark)
• Oliver Coates – Upstepping (PRAH)
• Pictish Trail – Future Echoes (Lost Map)
• Plaid – The Digging Remedy (Warp)
• Quantic Presents Flowering Inferno – 1000 Watts (Tru Thoughts)
• Radiohead – A Moon Shaped Pool (XL Recordings)
• Rick Redbeard – Awake Unto (Chemikal Underground)
• Steve Mason – Meet the Humans (Domino)
• Stillhound – Bury Everything (Lost Oscillation)
• The Comet is Coming – Channel the Spirits (Leaf)
• Thee Oh Sees – A Weird Exits / An Odd Entrances (Castle Face)
• Unloved – Guilty of Love (Unloved)
• White Denim – Stiff (Downtown / Sony)
• Yip Man – Braw Power (Armellodie)
• Yorkston Thorne Khan - Everything Sacred (Domino)
We all know that music isn't a competition… and that selection of 50 albums was a tough list to compile from so many great records released. Honourable mentions go to:
Amber Arcades, Animal Collective, Baby Strange, Biffy Clyro, Bon Iver, Cate Le Bon, Christine & the Queens, Cool Ghouls, Cory Hanson, De La Soul, Dinosaur Jr, El Hombre Trajeado, Ette, Fatherson, Fiona Soe Paing, Gold Panda, Holy Esque, Jenny Hval, Josefin Ohrn & the Liberation, Kid Canaveral, Kiran Leonard, Kirsten Adamson, Les Deuxluxes, Let's Eat Grandma, Melt Yourself Down, Malcolm Middleton, Minor Victories, Modern Studies, Mt Doubt, Nick Cave & the Bad Seeds, Nightbeats, Noura Mint Seymali, PAWS, PJ Harvey, Primal Scream, RM Hubbert, Sand, Savages, Schnarff Schnarff, Soom T, Syd Arthur, The Seshen, Teenage Fanclub, Teen Canteen, Teleman, The Ills, The Kills, The Last Shadow Puppets, The Parrots, The Range, Trembling Bells, Ty Segall, Vallens & Weaves.

Merry Christmas, Happy Hogmanay – Here's to a great 2017 y'all!

Cheeers, Vic xxx
Track of the Year | David Bowie – Blackstar (Sony)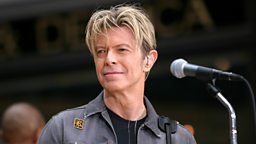 Live Act of the Year | Thee Oh Sees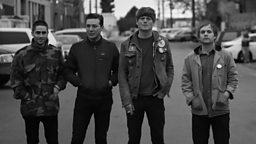 Compilation Album of the Year | Screamers, Bangers & Cosmic Synths (Triassic Tusk)