Main content
How a group of 1930s women made legal history in a case which helps today's victims of sexual assault
When a young woman accused her employer of indecent assault it sparked a chain of events that would forever change Scots law.
Mary Watt began working for draper Samuel Moorov in 1929. She was one of a number of women employed as a machinist in his Glasgow factory at a time when work was hard to come by.
But, as highlighted on Denise Mina's Case Histories, the job soon turned sour with Mary accusing Moorov of assault. She alleged that he had tried to kiss her, had put his hand down the front of her dress and attempted to lift up her skirt. Retaliating, Moorov suspended Mary from her job citing 'dull trade'.
Decades before #MeToo movement, Mary's experience was not unusual. Samuel Moorov had become notorious among his staff for his predatory, abusive behaviour. Some of his victims physically fought back while others banded together to ensure that no other woman was left alone with him.
So when Mary contacted the police, 18 other women came forward with allegations of assault by Moorov in the workplace. However, almost all of the alleged crimes were committed without witnesses, which made it difficult for a case against him to be made in law.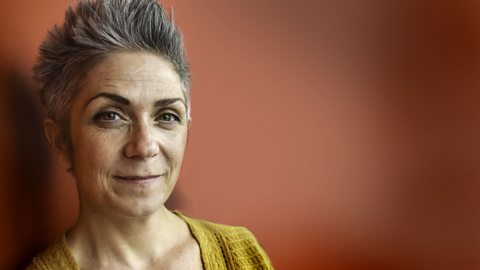 Denise Mina reveals how the trial of a man accused of indecent assault changed Scots Law.
Corroboration
Speaking to Denise Mina, law lecturer Andrew Tickell explained the problem.
"In order to convict anyone of a crime in Scotland you need what's called two independent pieces of evidence for the essential facts of the case. So in terms of a sexual assault case what we need to prove is the assault took place firstly, and secondly it took place without consent.
"The complainer can tell us that the assault took place without their consent, but where is the second source of evidence? Then, as now, there frequently isn't any. So in a classical corroboration analysis you couldn't prosecute these cases."
Similar fact evidence
When the case came to trial in 1930, the prosecution tried a concept known as similar fact evidence for the first time. They argued that if several complainers testified to similar assaults by Moorov over a short period of time they could corroborate each other.
The tactic succeeded; Samuel Moorov was found guilty of seven counts of assault and nine counts of indecent assault and sentenced to four years of hard labour. On appeal, all counts of indecent assault were upheld but the seven assault charges were quashed. Moorov's sentence was reduced to 12 months imprisonment with no hard labour.
The impact of this controversial case is still felt in Scottish courtrooms. The method of corroboration became known as the Moorov Doctrine and is used on a daily basis in cases of sexual assault and historical abuse.
Latest features from BBC Scotland