Main content
About the programme
Using the BBC's extensive network of bureaux and correspondents across Asia, it is the wake-up show for those wanting to know what the business day will bring.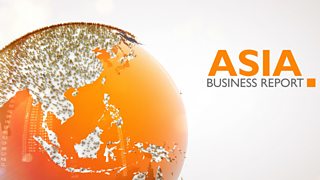 Telling the big economic stories and bringing them to life, the programme explains how they affect Asia as a whole and you as an individual.
Broadcast live from our Singapore studio, Asia Business Report is presented by Rico Hizon and Sharanjit Leyl with a team of locally-employed producers and reporters to give the region's perspective on the world of business.
The presenters speak to the region's most influential business leaders to grill them about their companies' performance and to reveal their perspectives on the global economy.
Get the latest on the markets and currencies as the team assess the impact of news as it breaks.
The programme also looks at the stories behind the numbers, hears from inspiring entrepreneurs, and explores the latest technologies changing the way we work.
The Singapore hub is also home to Newsday, our Asia business online and news online teams and the BBC's Asia Business correspondent Karishma Vaswani.
Whether you're an investor, run your own business, work in the financial sector, or just want to understand more about the global economy and how it affects you, watch Asia Business Report at: 2230, 2330, 0030, 0130 and 0230 GMT Monday to Friday.