Main content
An expedition to the Karakoram mountains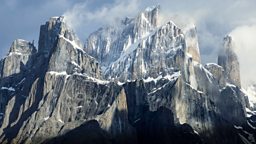 By Richard Else, Executive Producer
The soldier with the sub-machine gun had just left our small bus.
We were travelling on the Karakoram Highway, which is generally thought to be the most dangerous in the world — dangerous, that is, on two fronts: parts of it are subject to attack by insurgents – hence the soldier sent to protect us – and the Highway itself often has frequent landslides which can send a vehicle crashing two hundred feet or more down the mountainside.
In fact, our journey to Askole via Skardu took longer than anticipated when news reached us that the road had become impassable north of Dassu.
Yet this was a journey none of us would miss...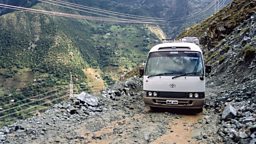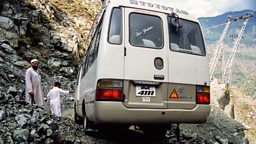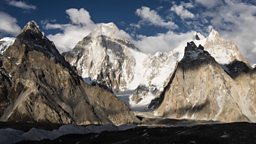 Working with one of the world's great landscape photographers in a place of outstanding beauty was more than an ample reward.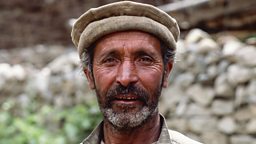 Like most places in the world, life in the countryside is very different from the city. This man looked for a ride back to his home and joined us in the back of the 4x4.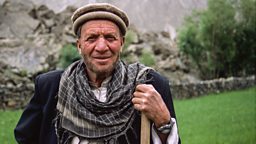 Local people who farm small patches of land welcomed us to this part of the country and were fascinated by what we do.
We brought the kitchen sink...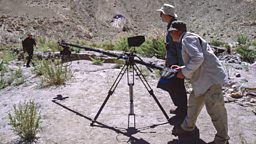 I was accompanied by expert safety officer & landscape filmmaker John Whittle and cameraman/producer Mark Batey. Both are old friends whom I can rely on in any situation. For the first six weeks we worked together, lived together and looked after each other's safety.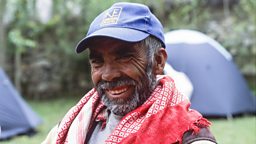 Ali, our deputy Sirdar & cook, was a key player in the team. He and Karim possess an encyclopaedic knowledge of this region.
One of our key objectives was to reach Concordia, high up the Baltoro Glacier where – together with a couple of other expeditions – we established what to all intents & purposes was a small village.
It was arduous for both Colin and the film team to work in such a harsh & remote environment. Our work was made more enjoyable by the enthusiasm of our team who did not mind carrying our cameras, tripods, computers, solar panels and other gizmos. We may have been a small team, but this was a full-scale mountaineering expedition!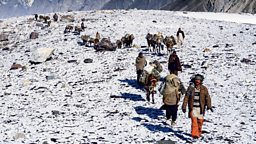 In total we had around 50 people looking after the expedition — each of them playing a vital part in our success.
Base camp: our individual tents were the light & dark blue ones in the centre of the picture with our red & blue cook tent immediately in front of them.
As the expedition came to an end, we all agreed that the mountains – K2, Trango Towers, Broad Peak and many more – share the spotlight with Colin as the stars of the film.
Working with Colin and the team was one of my most memorable experiences in 30 years of making documentary films in extreme locations.
I hope I have managed to capture both a real flavour of the expedition, together with an understanding of what motivates Colin to undertake a project that will almost certainly define his career as a top photographer.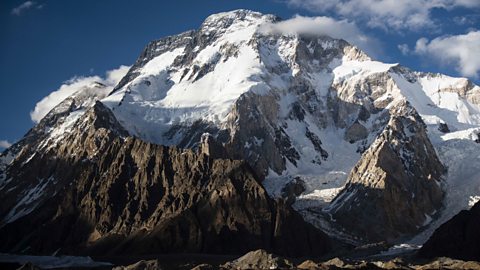 A look at Colin Prior, one of the world's great landscape photographers.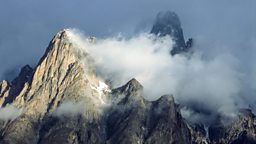 The peaks in the Karakoram reminded all of us of just how insignificant we are.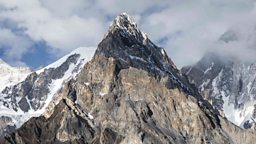 From any perspective they remain towering and dwarf us.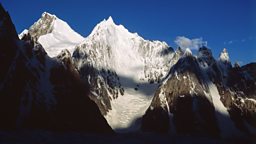 Travelling in the Karakoram was a huge privilege; these views will live with us forever.