Main content
James Hill
James was fired in week eight after the Country Show Task. Lord Sugar said he saw "sparks of entrepreneurialism" in James and found it "very hard to demoralise someone with such fighting spirit." Ultimately, Lord Sugar decided he was a "little immature" to continue in the process. Of his firing, James said: "Obviously I'm gutted. I was hoping I would get all the way. I'm a survivor. There are many times I've been dropped and I've picked myself up. I'll do that and I'll keep going. I know one day I'll achieve what I want to."
About James
James, who says he's had to fend for himself since the age of 16, first started in business by setting up a hand car wash in his local area. His entrepreneurial spark began aged 13 when he sold chocolate bars to his classmates and he believes his 'strength of character' will see him through Sir Alan's tough recruitment process.
The multiple business owner's previous ventures include supplying gaming machines to bars and clubs in the UK, which he later expanded to Ireland, and opening a restaurant and bar. James describes himself as enthusiastic and energetic with a drive to succeed, though says he can be a bit of a know-it-all and that his tendency to get 'over excited' may get on people's nerves.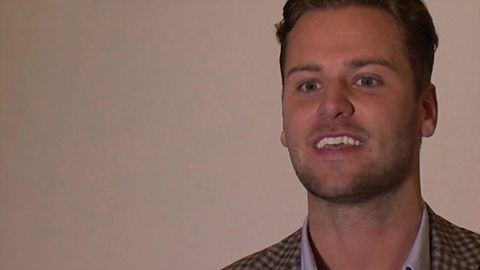 Del Boy's his nickname and he knows he's going to be a millionaire - meet James Hill.