Main content
Meet the presenters
John Wilson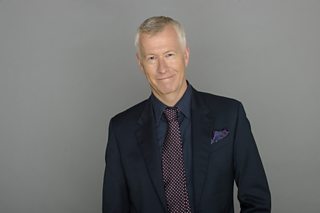 John Wilson
John Wilson was born in London in 1965. He has worked as a presenter and reporter on Front Row since it started in 1998.

John has interviewed some of the biggest names in popular music, including Paul McCartney, David Bowie, Elton John, Kate Bush, Quincy Jones, Ray Davies, Neil Young, Lou Reed and The Who, all of which were for special editions of Front Row. Other specials have included reports from China and Iran, as well as extended interviews with artist Peter Blake and architect Norman Foster.

John has presented many other programmes and series on Radio 4 including Last Word, The Sports Programme, Profile, The Cultural State, The Fixers, Kaleidoscope and Pick Of The Week, and - on BBC World Service - The Ticket and Culture Shock. He is an occasional presenter on BBC2's Newsnight Review and has written about art and cultural issues for numerous publications including The Observer, The New Statesman and The Art Newspaper.

John Wilson lives with his wife and children in north London and is a lifelong Arsenal supporter. His fondest cultural memory is The Jam at the Rainbow Theatre, 1980.
Kirsty Lang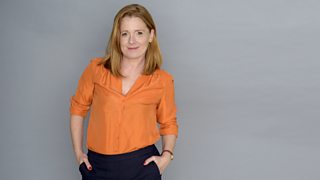 Kirsty Lang
Kirsty Lang has presented Front Row since 2004. Her career, which spans radio, TV and newspapers, began in 1986 when she joined the BBC as a news trainee and worked on programmes including Today and the World at One.

From 1989 to 1991 she was the Central European reporter for BBC World Service based in Budapest, covering the fall of the Berlin Wall and the beginnings of the conflict in former Yugoslavia. She went on to be a correspondent in Paris, first for the BBC and later the Sunday Times.

Kirsty also worked as a reporter on BBC Two's Newsnight and presenter on Channel 4 News and BBC World News before deciding to move from foreign news into arts journalism.

Kirsty has chaired the Orange Prize for Fiction and is a Trustee of the British Council.
Samira Ahmed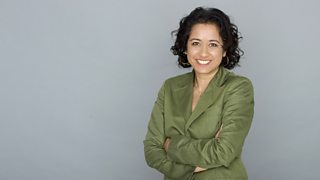 Samira Ahmed
Samira Ahmed joined Front Row in 2014. She's an award-winning journalist, broadcaster and Visiting Professor of Journalism at Kingston University with a special love of Westerns, science fiction and the novels of Arnold Bennett.

The driving force behind her work is her fascination with the relationship between popular culture, politics and social change. She also presents Newswatch on BBC One, Something Understood on Radio 4 and The Proms on BBC Four and makes documentaries for BBC radio and television on her passions: everything from David Bowie and 70s suburbia to The Fundamentalist Queen, about the wife of Oliver Cromwell.

Samira writes a column for The Big Issue and contributes to newspapers including The Guardian. She won a Stonewall Broadcast of the year award while a reporter and presenter at Channel 4 News. Samira began her career as a BBC News trainee and has worked as a reporter on Newsnight, the Today programme, as the BBC's Los Angeles Correspondent and news anchor for Deutsche Welle TV in Berlin.

More of Samira's work can be found via her personal site, www.samiraahmed.co.uk
Stig Abell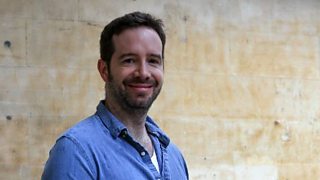 Stig Abell
Stig Abell joined Front Row in 2017. He is the editor and publisher of the Times Literary Supplement and previously presented a phone-in show on LBC for three years.

Born in Nottingham, he joined the Press Complaints Commission in 2001 before becoming its Director from 2010 to 2013. He was then Managing Editor of the UK's Sun newspaper until 2016. He wrote a book called How Britain Really Works which was published in May 2018.

Stig is a regular commentator on Sky News and the BBC. He lives with his wife, three children and a semi-obese dog called Biscuit.
Mary Beard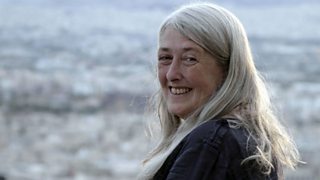 Mary Beard
Mary Beard is one of the best-known classicists working today. She is professor of Classics at Newnham College, Cambridge.

Her TV series include Meet the Romans and Mary Beard's Ultimate Rome: Empire Without Limit. Her books include SPQR: A History of Ancient Rome, The Parthenon, The Colosseum, The Roman Triumph, and Pompeii: The Life of a Roman Town which won the 2008 Wolfson History Prize and was made into a successful BBC documentary.

Her popular Times Literary Supplement blog has been collected in the books It's a Don's Life and All in a Don's Day. She lives in Cambridge.