Main content
Step into Summer
Get fit for free! We're trying to get everyone walking around our beautiful county this summer. Donate your miles to our ongoing tally. Track your distance using a mobile phone app, an online tracker or just a good old map.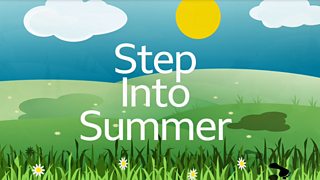 What's new for 2018? Last year you walked over 70,000 miles around Wiltshire, this year our target is 100,000 miles!
How to get involved
Call 08000 283366 or email stepintosummer@bbc.co.uk to let us know how far you walked (in miles) each day.
We're running the campaign for the whole of May 2018. No distance is too short, even if it's just a few steps, they all count.
To update the total, call 08000 283366, email stepintosummer@bbc.co.uk, text 81333 starting your text with Wiltshire.
Listen to the BBC Wiltshire breakfast show just before 08:00 every morning to find out how far we've all walked.
When you're out walking, take a selfie and tweet us using #stepintosummer or post your pictures to www.facebook.com/BBCWiltshire
Why is walking so beneficial?
John Goodall, Consultant in Public Health, Wiltshire Council:
We know that whatever your age, there's strong scientific evidence that being physically active can help you lead a healthier and even happier life.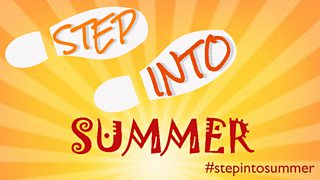 Walking is a simple way to be active, whether that's walking to school or work, for fun or leisure. It's free and is one of the easiest ways to be more active, lose weight and become healthier.
Walking is a great form of exercise for people of all ages and fitness levels who want to be more active. We know that regular walking has been shown to reduce the risk of chronic illnesses, such as heart disease, type 2 diabetes, asthma, stroke and some cancers.
Being physically active also reduces the risks of falls in older people, and helps to prevent depression and dementia.
Living in Wiltshire means we have access to 3,850 miles of footpaths, bridleways and byways. So there are lots of opportunities to enjoy the wonderful Wiltshire countryside as a family, with friends, or as part of a group.
We can all get out and enjoy walking this summer and develop a walking habit. It's fun and it's good for our health.