Main content
How drones are coming to the rescue in the fight against dangerous Giant Hogweed and other non-native invaders
We are engaged in a seemingly never-ending battle to eradicate Giant Hogweed.
This non-native species is a terrible foe. Skin contact can lead to rashes, burns and severe blistering; it's particularly harmful to children; and it puts up a tough fight by producing up to 50,000 seeds per year.
But now Giant Hogweed – and its fellow non-native species Japanese Knotweed and Himalayan Balsam – are facing an aerial attack.
The Scottish Invasive Species Initiative is using drones to help identify where plants have grown in awkward areas.
With a bird's-eye view, the team can effectively treat the alien invaders to prevent them spreading their seeds and causing further problems.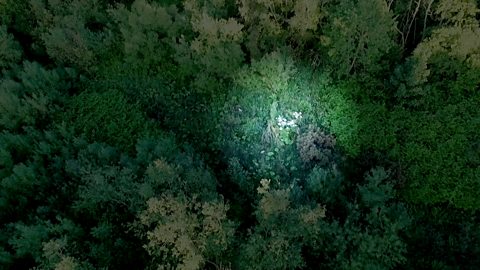 A look at the technology being deployed in the fight against invasive species.
High and mighty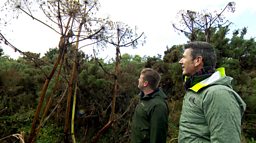 Giant Hogweed plants tower above Landward presenter Dougie Vipond.
Alien invaders, the fight for land on Lewis and the Cold War's impact on the Highlands.
Latest features from BBC Scotland