Main content
Ticket Information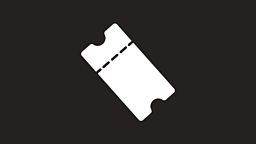 All tickets for BBC Radio 1's Big Weekend have now SOLD OUT.
The lead bookers name will be printed on all tickets. Please read the full Terms and Conditions.
Please note, if you are unable to attend the event, you will be able to sell your tickets at face value via Ticketmaster's Fan to Fan resale function. With these exceptions, tickets may not be sold, traded, or offered for sale.
All ticket holders attending this event are encouraged to plan their journey to and from site ahead of time, and to check public transport for up to date times / planned engineering works etc. Full travel information is available on the Middlesbrough Council website.
If you were unsuccessful getting tickets for Radio 1's Big Weekend, there are other festivals taking place in the area:
This is Tomorrow – Newcastle https://www.thisistomorrow.co.uk/
Slam Dunk – Leeds https://www.slamdunkfestival.com/
Hardwick Live https://www.hardwicklive.co.uk/
Tickets for all three days at BBC Radio 1's Big Weekend have now SOLD OUT.
Big Weekend 2019: Event and Ticket Information