Main content
'Why I give 75% of my salary away to charity'
One man's extraordinary gesture is helping to save lives elsewhere in the world.
At this time of year many of us will be reassessing our finances, perhaps paying off Christmas credit, or making plans for how we'll spend our spare cash over the next 12 months. Charitable donations may well feature in that financial planning, but it's likely that few will be prepared to donate quite as much as Allan Saldanha does.
He gives 75% of his earnings to good causes and on Mornings with Kaye Adams he revealed why.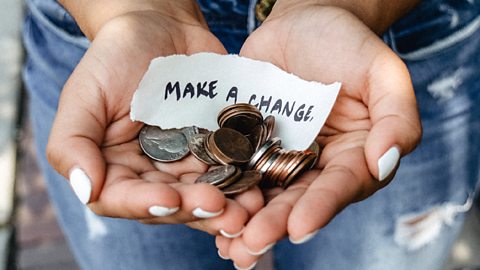 Allan Saldanha reveals why he gives the majority of his salary to charity.
Allan got involved with a group called Giving What We Can which encourages people to pledge 10% of their salary to charities that can spend that money most effectively.
He began by donating 10%, before increasing it over several years to 50% and then 75%.
Audit manager Allan acknowledges that it's not an option everyone can afford, and admits that even his wife is "a little uncomfortable" with his charitable giving.
"It's not something I did off the cuff," he said. "We still have savings; I save for a pension and I have junior ISAs for my kids."
Allan's money goes towards anti-malaria treatment schemes, among others, and the rewards for making such sizable contributions are great.
"I'm saving 40 or 50 children's lives a year through my donations.
"As a father, the value of my sons' lives is beyond estimation. Somewhere else in Asia or Africa there's a father just like me who would have had to watch their son dying, but thankfully I could donate to prevent that."
Latest features from BBC Scotland