Main content
5 reality TV stars who became household names
By Fraser McAlpine, 25 July 2018; updated 8 November 2018
Rylan Clark-Neal will present a brand new Saturday afternoon show (3-6pm) on BBC Radio 2 and BBC Sounds, starting in January 2019, bringing his own fun, feel-good hits and ample amounts of chat to the programme. Read more on BBC News
Rylan has come a long, long way since his first appearances on The X Factor (2012) and Celebrity Big Brother (2013), having carved a respectable career for himself as a TV presenter for This Morning, Big Brother's Bit on the Side and his own show Up Late with Rylan. He first took to the airwaves on Radio 2, sitting in for Zoe Ball, earlier in 2018.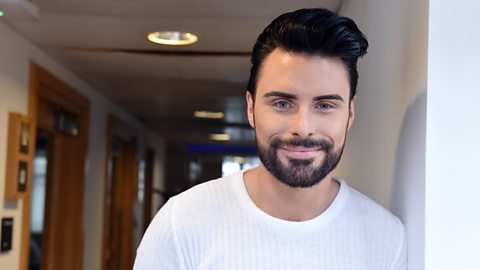 Contestant-turned-presenter Rylan Clark-Neal reveals the secret to the show's success.
In tribute to Rylan's charm and tenacity, here are a selection of other big stars who got their first big break in the world of reality TV and have since turned that sudden glare of attention into something long lasting...
Anyone wondering where reality stars got the bug for developing their brand, extending their portfolio, branching out into TV work and generally maximising their potential, Cheryl is a good a place to start.

From her earliest appearance in 2002's Popstars: The Rivals to a glorious career in Girls Aloud, right through to her solo career and stints as a judge on The X Factor, Cheryl has translated her media darling status into big business.
She's published a bestselling autobiography, popular perfume range, and has given back with charity work as an ambassador for Childline. Cheryl's even managed to climb Mount Kilimanjaro to raise funds for Comic Relief.
See also: Kym Marsh, who translated a short stay in Hear'Say, the first reality TV pop group, into a well respected career as an actress in Coronation Street.
Most likely to 'do a Cheryl': Gemma Collins. Having made her name in TOWIE, Gemma is fast creating a mini-empire through a canny mix of personal appearances, endorsements, presenting and further reality TV stints. Don't rule out seeing her make a return to I'm A Celebrity, or appearing anywhere from the Strictly dancefloor to the Love Island villa.
2. Ben Fogle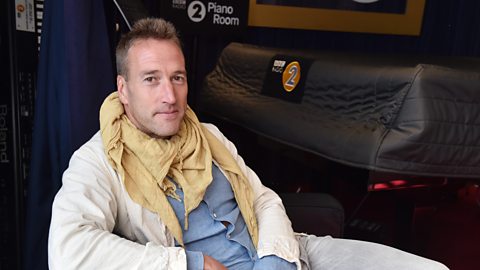 Ben chats to the Steve about his book English: The Story Of Marmite, Queuing And Weather.
Although he's since made a name for himself as the presenter of wildlife programmes and host of Crufts and Countryfile, Ben Fogle's first onscreen appearance was actually in the proto-reality TV show Castaway 2000, which took a disparate group of everyday people and resettled them on the remote Scottish island of Taransay for a year, encouraging them to become self-sufficient in their living.
Castaway 2000 made a star of Ben and his beloved dog Inca. Fogle's gentle manner and quiet decency – plus the childlike affection between man and dog - hit a chord with animal lovers particularly, and it wasn't long after the show finished that he started appearing on Countryfile for the first time, which was the job in which he made his name as a presenter.
Ben's love for his best friend was so clear that, when Inca died in 2012, he wrote a glowing testimonial to her in the Telegraph, noting: "Little did I realise then how much this little dog would form, shape and create my life. She would change it in ways I never thought possible. The story of Inca is, ultimately, the story of me."
See also: Craig Philips, Brian Dowling, Kate Lawler and Cameron Stout, the first four Big Brother winners, all of whom have maintained careers in broadcasting since their respective wins.
Most likely to 'do a Fogle': Gogglebox's Scarlett Moffatt. A down-to-earth presence amid showbiz giddiness, she gave a sterling performance on I'm a Celebrity, and went on to appear regularly on Ant & Dec's Saturday Night Takeaway. She has also taken on a reboot of the dating show Streetmate and has been working on a pilot for a Channel 4 show with Radio 2's own Alan Carr. Moffatt even covered the Royal Wedding for Radio 1 in May 2018.
3. Nadiya Hussain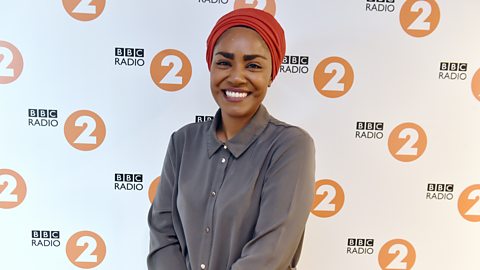 The Bake Off star has a Christmas recipe book called Nadiya's Bake Me A Festive Story.
Nadiya's 2015 Great British Bake Off win, and her infectious zeal for baking and family life, set her up with several prestigious TV jobs, including Loose Women, and her own series Nadiya's Family Favourites and Nadiya's British Food Adventure. Hussain also presented BBC One's The Big Family Cooking Showdown with Radio 2's own Zoe Ball.
She's a bright and encouraging presence, clearly an expert in her field but as excited about the possibilities of cooking as any enthusiastic amateur. But she also put down her mixing spoon and picked up a pen, writing a newspaper column, a novel - The Secret Lives of the Amir Sisters - and cookbooks.
Hussain has also penned the children's recipe and story book Bake Me a Story (later followed by Bake Me a Festive Story), in which familiar fairytales were interwoven with easy recipes for children to try.
Hussain has said in an interview: "My kids are massive readers, they've always got a book in their hands and they love being read to. They pester me in the kitchen while I'm cooking and that's when the idea came to me – what if I wrote a book that stays in the kitchen with stories that are matched with recipes."
See also: John Whaite, winner of Bake Off 2012, who is now a regular chef on Lorraine Kelly's TV show.
Most likely to 'do a Nadiya': Ruby Tandoh, 2013 Bake Off runner-up, has become a vocal campaigner against the diet and wellness industry, advocating a healthier, more balanced look at food, in her books Flavour: Eat What You Love, and Eat Up: Food, Appetite and Eating What You Want.
As any seasoned Radio 2 listener knows, Jodie is a force of nature. Not just talented in her own right, but a warm and engaging presence on air, whether appearing as a guest or standing in for our own Paul O'Grady.
Prenger first came to prominence in two reality TV shows, starting off in the 2006 weight loss challenge The Biggest Loser and then taking centre stage for 2008's I'd Do Anything, in which she proved herself worthy of taking on the role of Nancy for a new West End production of Oliver!
No flash in the pan, she won the 2010 WhatsOnStage Theatregoer's Choice Award for Best Supporting Actress in a Musical, and has acted, sung and presented her way through a startling array of TV, radio and stage productions, treating each new challenge with the same engaging mix of enthusiasm and charm.
See also: Alexandra Burke, The X Factor winner who is quietly working her way through a fine list of West End roles while still pursuing her solo career and coming second in 2017's Strictly Come Dancing final. And Marvin Humes of X Factor near-winners JLS, who has turned his talents to radio presenting.
Most likely to 'do a Jodie': Grace Davies. Last year's X Factor runner up has the gift of the gab, a dramatic flair and a stunning voice, so don't bet against her taking up stage, TV and recording gigs in the next few years.
5. Chris & Kem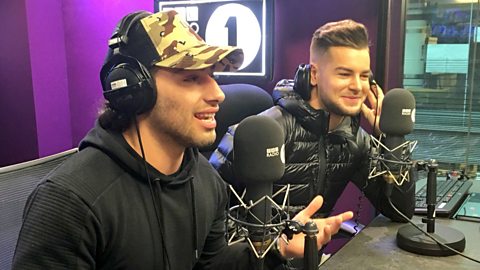 Consider these guys your new agony uncles.
TV loves a double act, and Chris & Kem from last year's Love Island have just the right mix of boyish impudence, charm and understated affection to carry their friendship from one TV show to another.
Their first spin-off series, You vs. Chris and Kem, has just started, in which they perform dares for the public. And this comes hard on the heels of last year's grimey pop hit Little Bit Leave It, which got to No.15 in the real charts. In the shady annals of reality TV-spawned pop songs, it's pretty good.

Already pundits are speculating about whether they're the new Ant & Dec or the new Jedward.
See also: Sam & Mark, former pop star hopefuls, thrown into a duet by Simon Cowell, and now presenters of riotously fun TV shows on CBBC.
Most likely to 'do a Chris & Kem': Dani Dyer & Jack Fincher, this year's Love Island fan favourites, whose bickering and easy affection has us all rooting for them.