Main content
Radio 3 Carol Competition 2018
And the winner is… John Merrick
Back in September, BBC Radio 3 challenged amateur composers around the UK to create new music for The Bee Carol, a poem by Poet Laureate Carol Ann Duffy.
We received hundreds of entries, which our panel of judges - headed by composer Bob Chilcott - whittled down to a final shortlist of six. These carols were performed and recorded by the BBC Singers and all week long, listeners have been voting for their favourites.
The results are in! Congratulations to John, whose carol will be broadcast on BBC Radio 3 throughout Christmas Day.
Many thanks to all the budding composers who entered this year's competition. As always, the Breakfast team were overwhelmed by the level of creativity and hard work on display – especially that of our shortlisted composers, whose entries you can hear below. Congratulations to everyone who entered the competition.
A very Merry Christmas from all at BBC Radio 3.

The Bee Carol
Silently on Christmas Eve,
the turn of midnight's key;
all the garden locked in ice –
a silver frieze –
except the winter cluster of the bees.
Flightless now and shivering,
around their Queen they cling;
every bee a gift of heat;
she will not freeze
within the winter cluster of the bees.
Bring me for my Christmas gift
a single golden jar;
let me taste the sweetness there,
but honey leave
to feed the winter cluster of the bees.
Come with me on Christmas Eve
to see the silent hive –
trembling stars cloistered above –
and then believe,
bless the winter cluster of the bees.
Carol Ann Duffy (2011)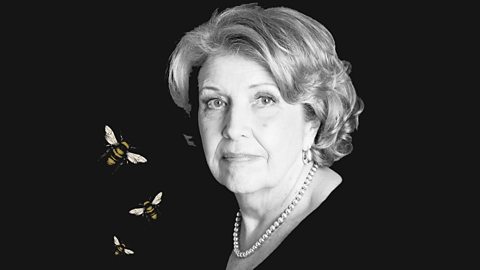 Hear actor Anne Reid reading the set text for 2018's BBC Radio 3 Carol Competition.
Radio 3 Carol Competition 2018: Terms and Conditions
Petroc Trelawny and Georgia Mann wake the UK with the finest classical music.

Find out more about an exciting new choral commission you can sing with your own choir.