Main content
Volunteering with children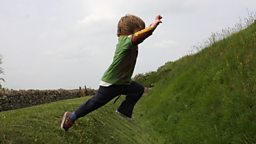 Why not volunteer as a family? It could prove a fun activity for everyone.
It's always worth asking a charity you are interested in if they offer opportunities for whole families to get involved, many do. And there are several organisations that regularly offer family friendly volunteering activities, events and holidays.
Alternatively, send the kids volunteering while you put your feet up - they can have fun, and learn new skills.
Or you could be more than a taxi driver and volunteer where your kids are hanging out anyway, such as a sports or youth club, or you could get involved with volunteering at your child's school.
If you're interested in general volunteering with children there are a number of organisations across the UK with lots of opportunities.
Volunteering for children 14+
Volunteering alongside your children
Volunteering with children