Main content
Gregory Porter
21 July 2016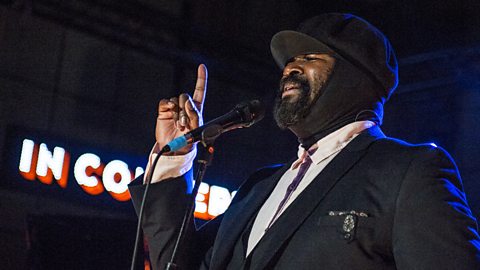 Live at the BBC's Maida Vale studios, Gregory Porter sings from his new album.
But how did the day start?
Gregory Porter came down to Maida Vale before noon for a sound check - and we got our own private show! (Which we broadcast to the nation, obviously.)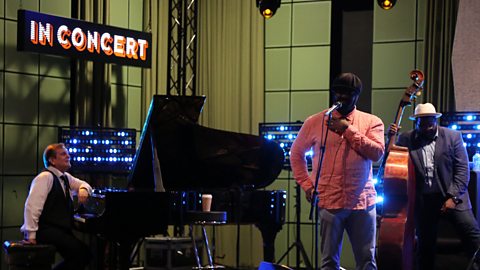 Gregory sang the title track of his last album during his live soundcheck on Radio 2
Mr. Porter brought a hot band...
He had a chat with Ken Bruce about his technique and crossover appeal...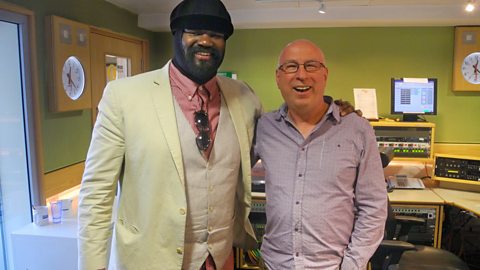 Gregory speaks to Ken Bruce during an exclusive preview of his in Concert performance
Answered your questions with Jo Whiley...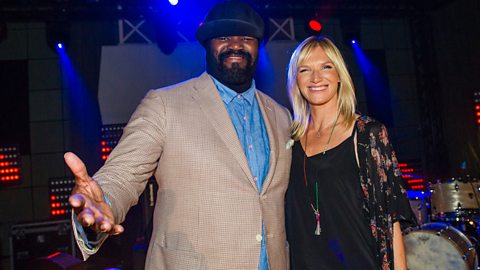 You gave us your questions, and Jo Whiley sat Gregory down to answer them!
And then? Show time.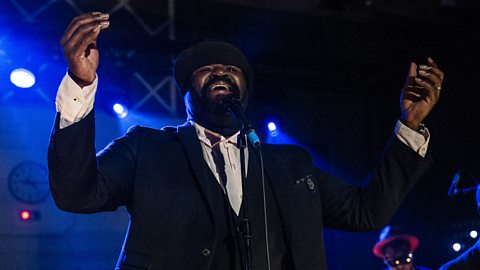 Gregory Porter dusts off one of his own classics just for us.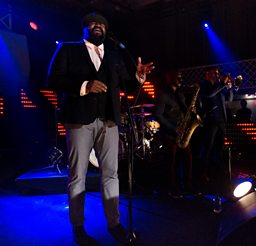 Think he's having fun?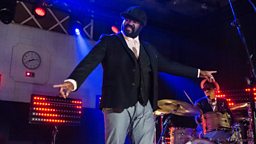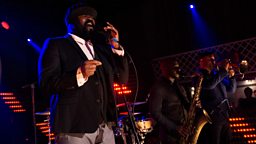 Well... quite a lot of us!
Thank you, Gregory!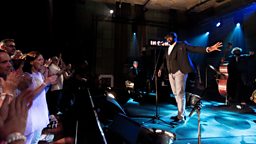 Red Button schedule
| Date | Day | |
| --- | --- | --- |
| 21 July | Thursday | 17:45 - 20:00 (Ask The Artist) / 20:00 - ongoing |
| 22 July | Friday | ongoing - 19:00 / 20:00 - 21:55 / 22:30 - ongoing |
| 23 July | Saturday | ongoing |
| 24 July | Sunday | ongoing - 16:10 / 18:00 - 20:10 |
| 25 July | Monday | 22:00 - ongoing |
| 26 July | Tuesday | ongoing - 10:00 / 12:00 - 20:00 / 21:30 - ongoing |
| 27 July | Wednesday | ongoing |
| 28 July | Thursday | 06:00 - 17:10 |
Songs, news, playlists, videos and tour info about the behatted one at BBC Music