Main content
6 inspirational stars who have challenged gender norms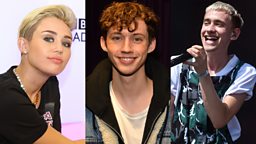 On Radio 1's The Surgery recently, Gemma Cairney and Dr Radha are discussing the importance of understanding our own gender identities and how society is made up of a whole spectrum of diverse genders.
Gender fluidity is when someone fluctuates between feeling more male and feeling more female and doesn't identify with one gender. "It's really important and healthy to feel able to express who you are," says Dr Radha, "so you can be you."
Here are 6 inspirational stars who have led the way when it comes to challenging gender norms.
Malibu singer Miley Cyrus spoke candidly to Variety magazine last year about her personal experiences with gender. "My whole life, I didn't understand my own gender and my own sexuality," she said.
"I always hated the word 'bisexual,' because that's even putting me in a box. I don't ever think about someone being a boy or someone being a girl."
Miley, whose long-term squeeze is Hunger Games actor Liam Hemsworth, describes herself as pansexual. "Once I understood my gender more, which was unassigned, then I understood my sexuality more," she said.
Miley's foundation Happy Hippie supports at-risk LGBTQ and homeless youth.
2. Olly Alexander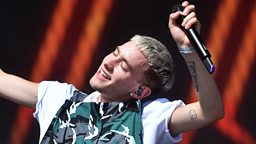 Years & Years frontman Olly Alexander posted a meaningful open letter online, following the release of an all kinds of steamy new video for the band's track Desire.
"Why do we so often get given one version of what sexy is time and time again?" he asked. "Is there a rulebook for men and women on how to feel sexy or what sexy is? For me, whoever it is, two women, two men, a group of gender-queer people, it's all cute. It can all be a positive and a joyful expression of sexiness and sexuality, you don't have to be a specific gender to enjoy it."
3. Demi Lovato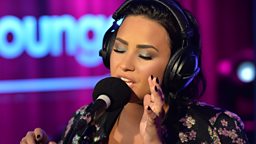 Confident singer Demi Lovato rejects any labels when it comes to her own sexuality, and is a bold advocate for the LGBTQ community.
Last year she and tour-mate Nick Jonas cancelled their shared Future Now tour dates in North Carolina because of a new "bathroom bill," which stops local governments from ensuring transgender people are free to use whichever public bathroom best matches their gender identity.
"I grew up in a home where there was absolutely nothing wrong with somebody identifying as another sex or liking the same sex," she told People magazine. "People will say, 'Thank you so much for all that you do.' And my response is: It's just something that people should already be doing."
The South African-Australian singer-songwriter, actor and social media star came out as gay in a Youtube video back in 2013. He also loves to play with expected gender norms, including in the way he dresses and presents himself, and recently popped a selfie online wearing sunny yellow nail varnish.
"I'm done with your gender norms," he has said on Twitter. Troye's music videos, for songs such as Wild and Heaven, frequently feature LGBTQ couples in starring roles.
Australian model, DJ, TV presenter and actress Ruby Rose is famous for her androgynous beauty and gender fluid fashion style.
While Ruby is happy to be referred to with the pronoun "she," the star has spoken about feeling completely gender neutral. The Orange Is The New Black star told Refinery 29 about her liquid approach to gender last year.
"I've always been a tomboy, and been gender-fluid," she said. "I have days where I dress more femininely, and then there are days where I'll dress with a masculine vibe. It's what I've always done, but now I can understand why I'm doing it more."
Jaden Smith is only 18, but he's already an adventurous gender pioneer. Last year he posed in a skirt for a massive Louis Vuitton campaign, and he also wore a dress to a high school prom. His prom date? None other than gender neutral Hunger Games star and activist Amandla Stenberg.
Commenting on his choices for Nylon magazine, he explained he hoped to make life easier for other gender fluid individuals in the future.
"So you know," he said, "In five years when a kid goes to school wearing a skirt, he won't get beat up and kids won't get mad at him. It just doesn't matter. I'm taking the brunt of it so that later on, my kids and the next generations of kids will all think that certain things are normal that weren't expected before my time."