Main content
BBC Young Chorister Of The Year 2022
Songs of Praise and Radio 2 are looking for singers to take part in an annual talent search to find the BBC Young Chorister of the Year 2022.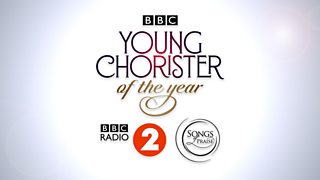 Eligible singers will be aged 10-16 and will enjoy singing sacred music OF ANY GENRE, either at home or as part of a choir or worship group.
From everyone who applies, five boys and five girls will be chosen to sing at the TV and Radio Semi-Finals at The Monastery, Manchester in October, before a panel of judges. One singer will be crowned BBC Young Chorister of The Year 2022. They'll win a trophy plus the opportunity to feature on Songs of Praise and BBC Radio programmes.
It is very straightforward to apply. You can record your entry at home and submit it to the BBC using an online application form.
How To Enter
Make a simple video recording of you performing two pieces of music on your phone, tablet, laptop or camera. Remember to film in landscape. Here's a guide to recording your entry.
Ask a parent or guardian to fill in the online application form.
Upload your two videos and submit your entry.
What Can I Sing?
You'll need to film yourself singing two pieces of music - each under two and a half minutes long.
One MUST be a Christmas carol or song. The other can be a sacred song in any musical style, for example a hymn, favourite classical choral solo, a spiritual or inspirational song, anthem, aria, gospel or worship song. Out of the two pieces, one of the choices MUST be well-known, for example a hymn, carol or worship song regularly sung in church.
The recordings can be accompanied or unaccompanied. Singers who apply with one or two unaccompanied songs will not be penalised. Singers can choose to enter using any of the backing tracks available or their own accompaniment. The backing tracks are optional, and you don't have to use them.
What Happens Next?
From all the entries we receive, five boys and five girls will be chosen to sing at the televised semi-finals in front of a panel of judges. Then, three boys and three girls will be chosen by the judges to sing again in the television and radio recorded final. One singer will be crowned BBC Young Chorister Of The Year 2022, and a second singer will be the Runner-Up.
The Prize
In addition to the title of BBC Young Chorister Of The Year 2022 and a trophy, the winner will appear on Songs of Praise and take part in BBC Radio recordings. There may also be opportunities for the winner's choir or music group to be broadcast on BBC Radio and a chance to experience a recording session with the BBC Philharmonic Orchestra. The Runner-Up will receive a trophy and will appear on BBC radio.
All applications must be received by midnight on Monday 4th July 2022. Please apply in good time for your entry to upload to the site, as we are not able to accept late entries.
Any questions or problems - please email: sopcompetitions@avantimedia.tv
Entry Pack