Main content
Saturday Night Special: Poets take over BBC Two
1 October 2016
Saturday night is poetry night on BBC Two. In what is the first of a new series, Saturday nights on BBC Two will be dedicated exclusively to the Arts, where the channel will hand over to writers, dancers, playwrights, film makers and more. To launch the first takeover, poet Jackie Kay recites a poetic introduction to Railway Nation, which is a modern twist on the classic film, Night Train, where WH Auden, John Grierson and the BBC collaborated but here six contemporary poets each narrate a poem about part of the famous West Coast train journey from London to Glasgow. Then Kate Tempest's Performance Live kicks in before Poets at the BBC mines the archives for classic poetry moments. Each programme is introduced with a BBC Two 'ident' featuring a specially commissioned poem written by Kay, Lemn Sissay, and Ian Duhig respectively. There will also be iPlayer exclusives such as the Roundhouse Poetry Slam Final 2016. Below are just some of the lyrical delights to savour.
Jackie Kay introduces Railway Nation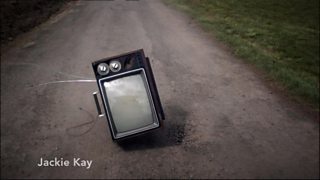 Welcome to Poetry Night
On BBC Two
Sit tight!
A poem is a small moment of belief
A light
We are a poetry-loving nation,
And this is your station stop.
My name is Jackie Kay
A poem is a train
Of thought
A poem IS a station stop.
A poem takes you to the end of the line
Welcome to Poetry Night
Get off at this Junction for Railway Nation.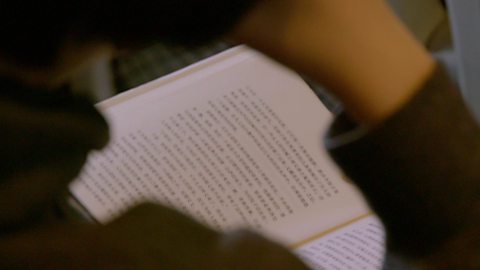 Poets tell the human stories of those on board the west coast main line
Six poets take the train from London to Glasgow, capturing the journey in verse.
In 1936, poet WH Auden and composer Benjamin Britten made a classic documentary about a train travelling across Britain, Night Mail. The 23-minute long film, Night Mail, covered a routine subject, but succeeded in capturing the public's imagination with Britten's score and the now-famous WH Auden poem.
Now, 80 years on, six of Britain's best poets travel in Auden's footsteps, capturing, in verse, the human stories of those on board the west coast main line. Uncovering stories of love, loss and longing, their poems will ask who we are today through the journeys we make.
Featuring Sabrina Mahfouz, London; Michael Symmons Roberts, Milton Keynes to Birmingham; Liz Berry, Birmingham to Crewe; Andrew McMillan, Crewe to Carlise; Imtiaz Dharker, Carlisle to Glasgow. Sean O'Brien's new poem linking the journey together is spoken by Maxine Peake.
Lemn Sissay introduces Kate Tempest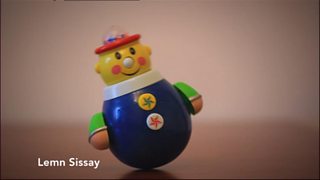 Links from a train
Tracks on land
Links in a chain
On the wrist of a hand
The Fingers of a poet
Hover above keys
Hands above a radiator
Warmth to me
My name is Lemn Sissay
A poet of this nation
A performative announcer
In the station
And now be transported
Deep into the light
Into other worlds
in each word she writes
To the road best travelled
For poetry to thrive
It's the great Kate Tempest
In Performance Live
Exclusive preview: Performance Live with Kate Tempest, 22.00 Saturday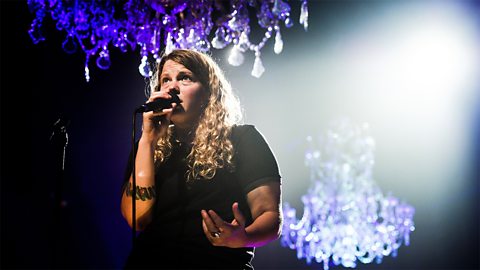 Spoken word performance artist Kate Tempest tells the story of Pete
Award-winning artist Kate Tempest hosts a night of poetry that includes her epic new story Let Them Eat Chaos, recorded live at the Rivoli Ballroom in south London.
Fusing hip-hop, poetry and theatre, Let Them Eat Chaos is set in the early hours of one morning and traces the lives of seven people living on a south London street, who all find themselves awake at 4:18am.
Kate is joined by performance poets Deanna Rodger, David J Pugilist and Isaiah Hull, who offer their own reflections on life in contemporary Britain.
Ian Duhig introduces Poets at the BBC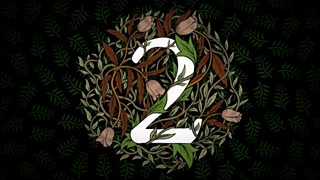 Our Tempest breaks for tea and Duhig,
storms you find in glass or cup,
but look inside and you'll reflect on
language brewing poets up.
No hops grow bitter as their leaves,
no plum's as sweet as when they lie;
no coffee wakes you when you're dead:
great elegies, though, never die.
If happiness writes white as milk,
or women once, men used to think;
some poems take the burly air
with human music for their ink.
We drink to you so drink in too
these different kinds of poetry
as Spoken Word Night continues now
with Poets at the BBC.
Poets at the BBC, 23.00 Saturday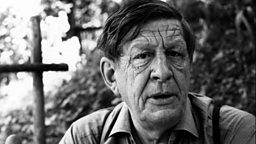 W.H. Auden
A look through the BBC archives to show how bards turned into broadcasters.
Over the decades, the BBC has captured many of the most famous poets for posterity. This programme trawls through the archives to show how bards turned into broadcasters, featuring some of the most beloved poets Britain has produced.
BBC Two: Saturday night is Arts night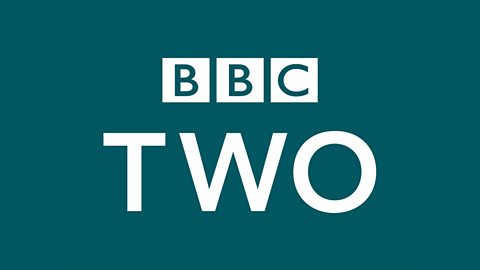 Saturday Nights on BBC Two announced as the home of arts in autumn 2016
Poetry Night: iPlayer Exclusives
A snapshot of contemporary Britain through the eyes of some of our best poets.
More poetry from BBC Arts