Main content
Commonwealth Games: Five highlights so far
Laura Trott's porridge diet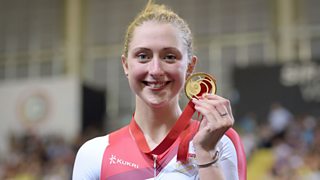 A kidney infection left England cyclist Laura Trott surviving on one of Scotland's traditional dishes in the run-up to her gold medal victory. Her dad also assessed whether boyfriend and fellow cyclist Jason Kenny was son-in-law material with a non-committal "He's alright". Work still to do then...
Gavin Hastings needs better footwear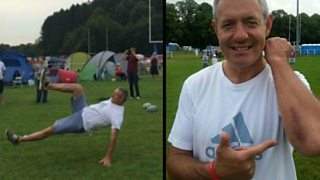 Scottish rugby legend Gavin Hastings gave Nicky Campbell a masterclass in kicking. And promptly went base over apex.
Start as you mean to go on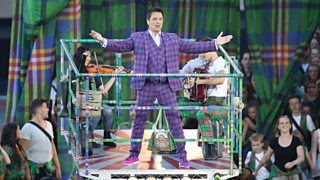 It may not have had a sky-diving entrance by Her Majesty, but Glasgow's opening ceremony included the International Space Station and Rod Stewart, plus one of the most surreal performances John Barrowman is ever likely to give. At one point he floated on heather while giant teacakes danced around. Really.
It's been emotional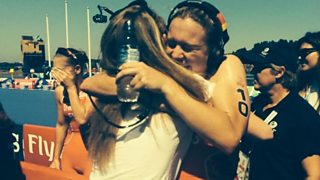 The stiff upper lip has well and truly gone. Tears are regularly shed by athletes after races, but triathlete Vicky Holland's emotional moment with housemate and fellow athlete Non Stanford is up there with the best.
"Cheers mum"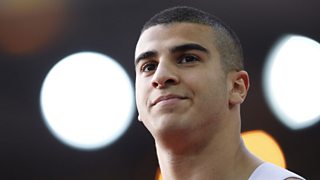 England sprinter Adam Gemili took silver in the 100m. And received a lovely, if surprising ("What are you doing on the radio?"), post-race moment with his mum.