Main content
Are British values important?
Kim Leadbeater is the sister of murdered MP Jo Cox.
Since Jo's death, Kim has continued her legacy by campaigning against loneliness and bringing communities together.
In a special report for BBC Radio 5 live, she investigates what "British values" mean to ordinary people.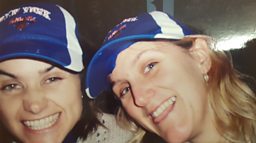 Since Jo was killed, my life has been turned upside down and a lot of what I thought I knew and understood about living in our country has been challenged.
I love this country, I love being a part of Great Britain and Jo loved this country too.
But there are issues we need to talk about, and even though it may be difficult, we have to try.
Understanding different views and listening to people's legitimate concerns is vital if we are to eradicate hatred and build strong communities.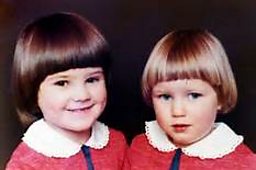 One thing I really wanted to understand was what people - normal, everyday people like me - think about and understand by the term 'British values'.
The Government has its own definition - it says British values are: democracy, the rule of law, individual liberty, and mutual respect and tolerance of those with different faiths and beliefs.
But how do they relate to people in the 'real world'?
I headed to Manchester to find out. First stop, the Church of Nazarene parent and toddler group.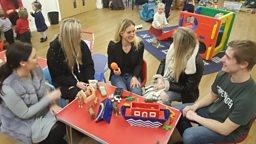 Martin, who has three daughters aged nine, seven and three, had one of my favourite examples of a true British value: "Things like our next door neighbour taking our bin in," he said.
I was interested to hear what values Martin and the other parents wanted their children to have.
Lauren hoped her two children grew up to be kind and tolerant.
"You don't have to understand why people have different religions or why they follow that religion. Just accept that it's there," she said.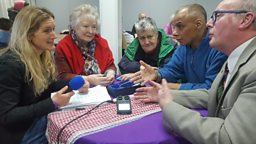 A mile up the road, at a busy pensioner lunch club, I found a group of older people who at times were quite pessimistic about what they saw as the loss of British values.
Liz, 62, said: "There's no respect for the elders, respect for the police, no respect at all.
"Youngsters today, they just seem to do everything and anything they want."
David, who is in his late 60s, thought equality was another lost British value. He sees a big gulf between big businesses and normal people.
The wealthy get away with murder as far as I'm concerned"

David
"The wealthy get away with murder as far as I'm concerned," he said. "Corporate fraud - nothing's done about it."
One way the pensioners were in agreement with the parents I'd met earlier was their belief that community spirit was a core British value.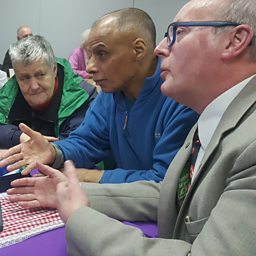 Margaret, 83, said: "My mother-in-law lived in my house originally. She knew all her neighbours; they were in and out, in and out. They all talked and they brought their children up together.
I was struck by the difference in the pensioners' somewhat gloomy outlook compared to the more positive feelings of the young parents I had met earlier.
I wondered what I'd discover at my final venue of the day, Abbott Community Primary School.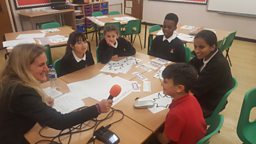 Year Six teacher Kate Stokes invited me to listen in on her class teaching British values – now a core part of the curriculum.
Abbott is one of the most multi-cultural schools in the country and I spoke to children aged 10 and 11 from a wide range of different backgrounds including Vietnamese, African and Indian – as well as English.
It seemed slightly incongruous to be teaching such a diverse group from all over the world about British values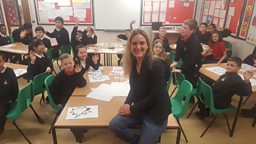 Sonny liked learning how other people lived around the world.
They were values that everyone should have, no matter where they live or come from."

Kim
"You get to learn about all the different places and countries where other people come from and not just about where you live," he said.
Aliyah enjoyed finding out about different people's views: "You get to think about how other people think and not just how you think – it's kind of fairer because everyone gets their own opinion."
For me one of the most heart-warming and inspirational conclusions that the kids came to was something I feel myself - that the things the lesson covered were not just British values - they were values that everyone should have, no matter where they live or come from.
"International values" as one child said or, as I like to think of them, 'human values'.
The kids also all agreed on one thing – most adults could benefit from the odd British values lesson!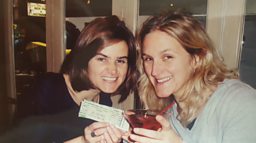 I went away from the school feeling hopeful for the future, but also interested in what would happen to those children in the coming years - where their journeys would take them and what their experience of living in Britain would be.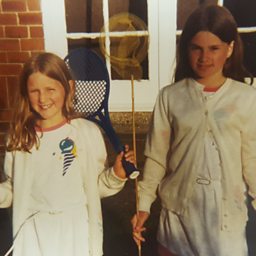 It was interesting to see the differences between the three groups - to hear the disappointment there was in the older generation over the loss of values they held dear compared to the enthusiasm of the primary school children for being part of such a diverse class.
For me it shows how important it is that conversations like this take place.
Kim will be a guest on BBC Radio 5 live Drive on Monday 5 March from 16:00 GMT.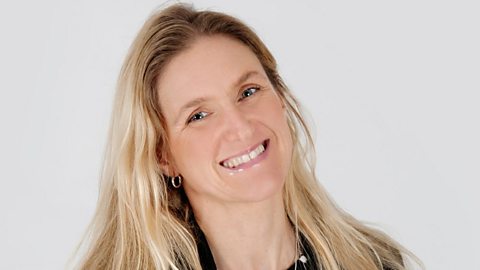 Kim Leadbeater investigates for BBC Radio 5 live.