Main content
My father the murderer: Growing up in the shadow of a killing
Vince Boston was told by his grandmother that his father killed his mother - but that was only the beginning.
He spoke to BBC Radio 5 Live for the podcast Paradise. Click here to subscribe.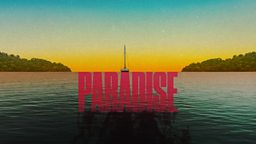 "My grandmother told us when we were very young: 'I don't want to lie to you kids. There is no Santa Claus and your mother is never coming back.'
"We asked her what she meant and she said, 'Your dad killed her because he didn't want to lose you kids'."
Vince Boston was only three years old when his mother, Mary Lou, went missing. Her body has never been found but Vince and his two siblings grew up being told their father was her killer.
"She looked like a typical sixties young lady. She had the beehive hairdo, the cat-eye glasses. She was a really great mom."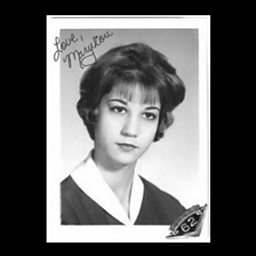 (Mary Lou Boston's school photograph from 1962)
In 1968 Mary Lou told Vince's father, Silas Duane Boston, that she wanted a divorce.

"He convinced her to go for a drive, then he threatened her with a gun and told her to get out," he says.

"She was running away from the car when he shot her in the back. She was saying, 'what about the kids? What about the babies?' Those were her last words."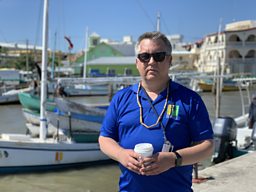 (Vince Boston returning to Belize in 2018 with 5 Live)
Vince's story is being told as part of a BBC Radio 5 Live podcast, Paradise. The series investigates the deaths of British backpackers, Chris Farmer and Peta Frampton, who were found murdered in Guatemala after getting on Boston's boat in 1978.

Boston had taken two of his children, Vince and his younger brother, Russell, to Belize in January 1978 after being charged in California with two counts of rape. He bought a boat he named the 'Justin B' and they lived on board.

"He supplemented our income by taking tourists out on trips. We would go scuba diving or spearfishing out in the cayes" Vince explains.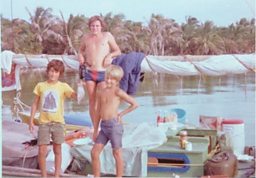 (L-R. Russell, Chris and Vince. Photo supplied by Sacramento Police Department)
Originally from Manchester, Chris and Peta were travelling the world after finishing their degrees in Birmingham. They boarded the Justin B in June 1978, heading for Costa Rica, but the boat would never get there.

One evening, Vince says a row broke out on board.

"Anytime my dad drank he would become aggressive. He started screaming at Russ saying 'make me some rice'.

"Chris told him: 'Hey, stop. That's enough. Leave him alone'.

"Dad snapped and tried to swing at Chris but he ducked and Dad fell into the water.

"It was nothing, but Dad felt humiliated. That's when everything changed. That's when he started plotting."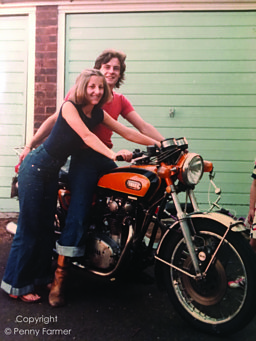 (Chris and Peta. Photo supplied by Penny Farmer)
A few days later, Vince says his dad told Chris to pull up the anchor: "Chris starts pulling up the chain and Dad stealthily walks behind him. He pulls out a wooden club and starts beating Chris over the head.
"Peta screamed and Dad threatened her with a speargun, telling her to get below decks.
"I was frozen in horror unable to speak."
Over the next few hours, Vince says his father 'hogtied' the couple with ropes, and put bags on their heads before attaching heavy engine parts to their bindings.
"He was telling them he was going to drop them in shallow water but we were sailing out to sea," Vince says.
"The water was turning from turquoise to a dark, almost blackish blue.
"He said, 'OK, we're here, I'm going to let you out now'. He grabbed Chris's weight and threw it overboard, then rolled him into the sea. He went to the back of the boat and did the same to Peta."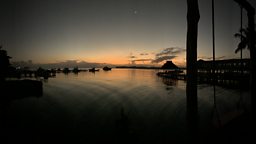 (Livingston in Guatemala where Vince says the boat moored the night before the murder)
Chris and Peta's bodies were found days later, tied to engine parts, just as Vince had described.

On his return to the US in August 1978, Vince first told his grandmother about the murders.

"She told me not to say anything or I'd end up losing both my parents."

When he left home three years later, he says he tried to tell the police what had happened but it was dismissed as hearsay.
"I kept calling and sending emails... finally, in 2012, I found the cold case department at Sacramento Police Department. The officer was the first one that took me seriously."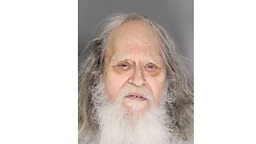 (Silas Duane Boston's mugshot after his arrest in December 2016)
At the same time Chris's sister, Penny Farmer, was trying to solve the mystery of her brother's disappearance.
In 2015 she called cold case detectives at Greater Manchester Police.
It sparked a joint investigation that would eventually lead to Boston's arrest in Paradise, California on 1 December 2016.
Boston was charged with Chris and Peta's murders. But in April 2017, with his health failing, he died before a trial could take place.
Vince says he's glad the police finally caught his father, but he regrets that his dad never said where his mother is buried.
"I told him I just wanted to put flowers on her grave."
He now hopes new light will be shed on her case: "Hopefully with the podcast coming out and more people hearing this story, someone will come forward who knows what happened. It's a pain that never leaves."
Peta and Chris are in paradise - they sail into hell. Why does it take 38 years to arrest the only suspect: Silas Duane Boston? A BBC Radio 5 Live podcast investigating their murders. Subscribe now.
More podcasts from BBC Radio 5 Live
The story of David Koresh: the prophet whose cult in Waco, Texas preached an apocalypse – and the 30 Britons taken in by his message.

Scott Bryan, Hayley Campbell and Nihal Arthanayake with your weekly guide to the best (and worst) in new TV and streaming shows.

Each week Emma Barnett meets the person at the heart of a news story to find out what really happened and how their life changed overnight.