Main content
14 things we discovered about Liam Payne on the Radio 1 Breakfast Show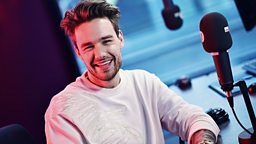 Perhaps saving the best for last, Liam Payne is the fifth and final One Direction lad to launch a solo career and he did it with style; he joined Nick Grimshaw to premiere his debut single, Strip That Down.
We've had music from Zayn, Niall Horan, Louis Tomlinson and Harry Styles already, but now it's Liam's turn to tackle the charts with his Ed Sheeran-penned tune.
He's also a new dad, with his super famous girlfriend Cheryl having recently given birth to their first son, Bear. So Liam's a pretty busy boy right now.
He told Nick all about his music, life as a father, some Ed Sheeran secrets and loads of 1D gossip. Here's what we learned.
Listen to Strip That Down here
(Warning: Third party video may contain adverts)
He's super busy being a dad
Liam says the 'maddest' thing he's done since 1D went on their hiatus was giving birth to his son, Bear Payne.
"I'm proper dad-ing out all the time," he told Nick.
"I was on a flight with Russell Brand, who's just had a baby as well and we were discussing being a dad."
He also revealed that he is obsessed with a smartphone app that helps babies get to sleep. What about Snapchat?
"Everyone downloads one app, the 'put the baby to sleep app' and for us it's the hairdryer sound," the new father said.
"Every individual baby has their own favourite, some like number 11, the ocean sound, or whatever it is. It's an album of baby sleeping noises."
He wanted to leak his own music early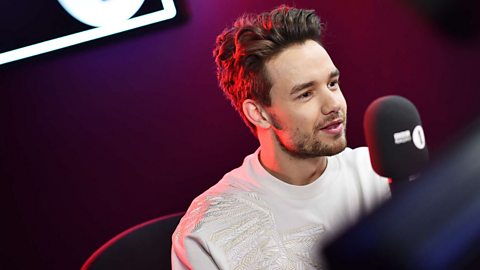 Grimmy welcomes Liam to the show as he drops his debut single Strip That Down.
Liam is enjoying not relying on anyone else
He revealed that during the final months of One Direction, the boys got sloppy with their time-keeping.
"It's a little bit daunting but the way the 1D world was, by the end of it things were happening in slow motion around us," he said.
"Niall would roll up at so and so time, Harry would turn up here or I'd be late on the odd occasion - or Louis."
The best thing for Liam about his solo project is doing things at his own pace, early or late.
"It's only you to rely on, which is nice, because you rely on your own words and the things you say and you can be as on time as you like or as quick as you like," he said.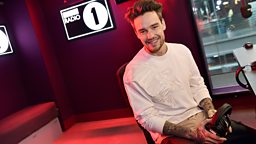 It's not easy having all that swag
Liam is the proud owner of a huge (and it really is huge) gold chain to compliment the chilled hip hop sounds of his solo music. But there is a downside to wearing the 'Payne Chain'.
"I was making hip-hop-y music and was getting inspired by it so I went out and bought a big gold chain," he said.
"It can get trapped in chest hairs and that's nasty."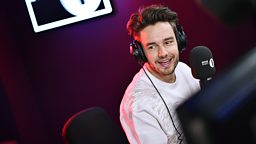 You can hear Ed Sheeran singing on Strip That Down
It's not just rapper Quavos on Liam's debut single, pop's perfect ginger prince also pops up on the track.
"He secretly made his way on the song, the voice that says 'strip that down girl' - that's actually him, pitched down," says Liam.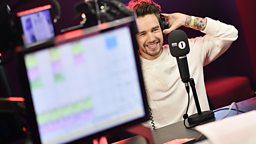 Ed may have ruined Liam's holiday in America
Ed wrote Strip That Down for Liam and Liam got a call from his label while he was in a gym in LA telling him he needed to get back to the UK and work with the hottest man in pop.
"We did a quick U-turn on the world and we were booked for four hours over two days and we were finished in 30 minutes," he told Nick.
"I don't even what we did with the rest of the time; I think we went home early.
"I feel so blessed and so lucky he wanted to write a song for me. I'm humbled that he even wanted to spend his time."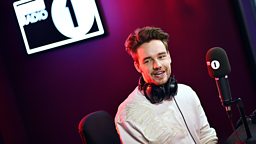 Liam doesn't want to release his album in a boring way
He says "it is and it isn't" finished, but that he is still trying to work out how to drop his debut to make maximum impact.
"It's hard these days because everyone wants to do really advanced things with their albums and how they drop them," he told Nick.
"Everyone's got these creative, inventive ways. We're trying to decide what our creative way of doing things is."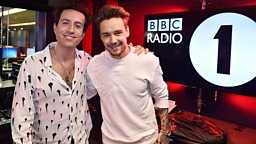 Cheryl doesn't like all of his debut album
Liam's superstar girlfriend has no problem telling him straight when it comes to her feelings about his music.
"There's a song on the album I've written and she says 'nah, I hate it'," Liam said.
"I'd rather she be honest with me, I'm honest with her. I wouldn't want her to feed me any nonsense."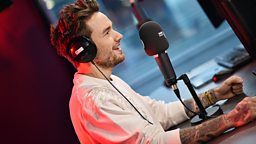 His next single is almost certainly called Bedroom Floor
Liam is already proving to be a great popstar with one exception; he's not very good at keeping a secret.
"Bedroom Floor was the single before this was the single," Liam said, after girlfriend Cheryl text Nick telling him to ask him about the song.
"Naturally, it could only be the next one. That's going to be my next single and I'm not allowed to say that yet.
"We both like that song and it's been her favourite from the start."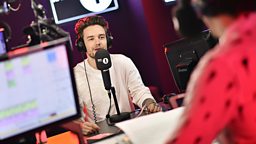 Ed Sheeran is quite strange in lifts
Can you imagine how a conversation in a lift might go with Taylor Swift, Ed Sheeran, Harry Styles and Liam Payne's mum and dad might go?
Well, there was only one word spoken, it seems.
"I was on a night out with Ed when he came to see us at Madison Square Garden," said Liam.
"We finished off the night in a lift with my parents, I think Taylor Swift was there, and Harry and he kept turning to me in the lift and saying: 'Bass', every couple of seconds."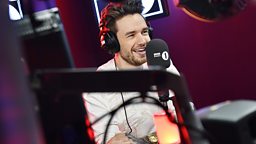 One Direction remain on 'hiatus' even if Liam didn't really know what that meant
"I genuinely thought it was some sort of spiritual journey," he said.
"I learned a new word."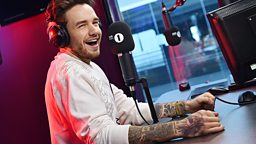 Listening to One Direction's solo material helped him understand the boys better
Liam has found that Harry, Louis, Zayn and Niall have made more sense since hearing the music they've made since 1D went on hiatus.
"It's a scary thought going solo but it's nice seeing people going out and living out their own little musical dream," he said. "It's beautiful."
"We're all up in the chart competing against each other, and it's fun.
"Everyone's doing their own little thing and it's amazing to come out of a band and for everyone to have their own different styles.
"I feel like I understand more about each of them now, having watched how everything exploded afterwards, how certain people said they didn't want certain songs on different albums, songs that they felt really passionately about and it has shown me a lot more about the other boys."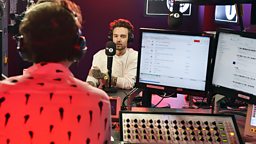 Liam is a big fan of Niall's solo music
He likes all the 1D boys' releases, but Niall's latest is his preferred listen.
"Slow Hands has been one of my favourites," he said.
"Even going down to Zayn's release, I thought Pillowtalk was a great release, but that's just what I listen to.
He loves Harry and Louis too, of course, adding: "I think the other boys have made some amazing pieces of what they wanted to make, which I think is great."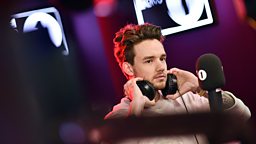 He'd give an X Factor job a go
Liam started his career on the TV talent show and isn't against returning to the show (one day) as a judge.
"I don't know if I'd be too harsh though, I'm a harsh critic," he said.
"I think it's needed, it's necessary sometimes. When I sit at home, I'm one of those people who moan at the telly.
"But having been a contestant it would be hard knowing what they go through on that side, so maybe I wouldn't be that harsh."
Liam Payne's debut solo single Strip That Down is out now
Watch the full interview here