Main content
Musicians in the movies: Radio 2's Hyde Park stars and their big screen roles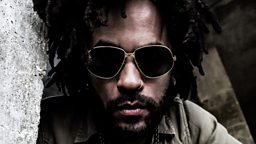 By Fraser McAlpine, 30 August 2018
Radio 2 Live in Hyde Park returns for 2018 on Sunday 9 September, and looks set to be a wonderful day of music, with a line-up featuring Kylie Minogue, Manic Street Preachers, Boyzone, Carrie Underwood, All Saints, The Band of Love, Rita Ora and Lenny Kravitz.
Despite being artists mainly known for their music, many of the acts on the jam-packed bill have made the transition to the silver screen, too - either in lead roles or as big name cameos.
Here are just a few of those cinematic star turns from the all-star Hyde Park line-up.
Lenny Kravitz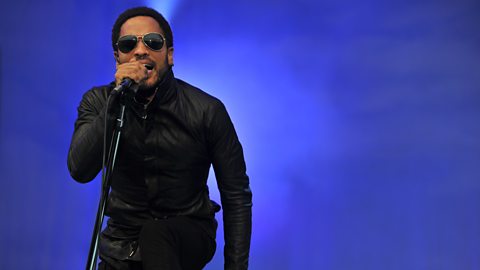 The rockstar chats hotel beds, veganism and new music: 5 More Days Til Summer.
Lenny Kravitz made his big screen acting debut in 2009's Precious, an Academy Award-nominated film with harrowing themes in which he plays a sympathetic nurse. But his true cinematic breakthrough came when he provided the singing voice of a newborn baby in The Rugrats Movie in 1998 - and what a voice it was.
Kravitz has played himself in a few cameo roles, particularly in Zoolander and Zoolander 2, but his most prominent role to date was as the stylist Cinna in the first two Hunger Games films. Lenny continues to juggle acting and music, recently taking up roles in US TV shows, Better Things and Star.
Boyzone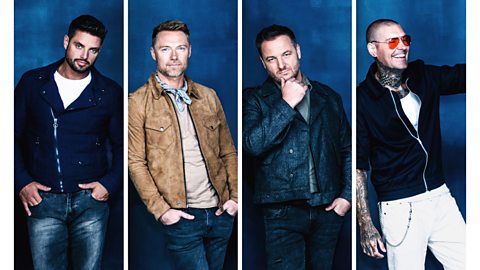 Ronan looks ahead to Boyzone getting back together and playing Radio 2 Live In Hyde Park.
Between them, Boyzone have a unique roll call of movie credits: Ronan Keating provided the singing voice for Postman Pat in the 2014 3D film Postman Pat: The Movie, as well as playing a supporting role in Goddess, a sort of webcams-to-riches tale of online singing talent.
Last year, Keating appeared in Another Mother's Son, a harrowing wartime drama set in occupied Jersey, while Shane Lynch was behind the wheel of a rival vehicle in the 2015 automotive documentary Ben Collins: Stunt Driver. Mikey Graham, meanwhile, has had minor roles in the 2009 employment comedy Situations Vacant, and 2003's Hey Mr DJ.
While it would be remiss not to mention Keith Duffy's notable TV career - particularly as Ciaran McCarthy in Coronation Street – Duffy has had further silver screen success in The Black Prince, Loftus Hall (a horror film in which he stars alongside Samantha Mumba) and Mrs. Brown's Boys D'Movie.
Rita Ora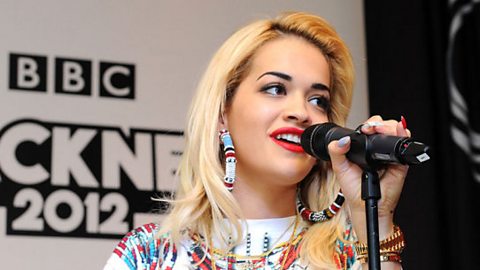 Rita Ora joins Dermot in the studio for a long awaited interview.
Rita Ora's thespian CV actually predates her pop career, having appeared in the 2004 movie Spivs long before earning a record deal. After finding greater fame through her music, Ora later made a cameo as the head of a London racing crew in Fast & Furious 6, and appeared in the 2015 boxing movie Southpaw alongside Jake Gyllenhaal and 50 Cent.
But her most notable movie role to date has been Mia Grey, the adoptive younger sister of Christian Grey in the 50 Shades of Grey films. Expect to see her soon in Wonderwell, one of the late Carrie Fisher's final movie projects.
Kylie Minogue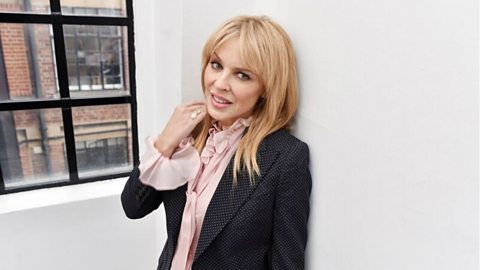 Kylie tells Chris how seeing Dolly in LA has influenced her upcoming album Golden.
Thanks to her era-defining role as Charlene in Neighbours, Kylie's TV career is well-documented. However, her film roles are less well known.
Another artist that firmly established herself as an acting talent before the recording studio, Minogue starred in 1989's The Delinquents, played Cammy in the original Street Fighter movie, had a cameo role in the 1996 screwball comedy Bio-Dome and was the Green Fairy (the spirit of absinthe) in Baz Lurhmann's lavish Moulin Rouge.
Kylie also appeared in the odd low-budget horror flick, such as Cut, as well as the stylish drama Sample People (both from 2000). Bringing things full circle, she starred in this year's Swinging Safari, an Australian coming-of-age story set in the 1970s that saw her reunite with fellow Neighbours alumni Guy Pearce.
Apart from the times that their songs have made musical contributions to films such as Twin Town and Sweet Sixteen, or in documentaries about their own band, the Manics have largely been absent from our cinema screens.
However, James Dean Bradfield did provide the soundtrack for 2017's submarine thriller The Chamber, directed by Ben Parker. Watch the musician talk about scoring that film in the above clip.
All Saints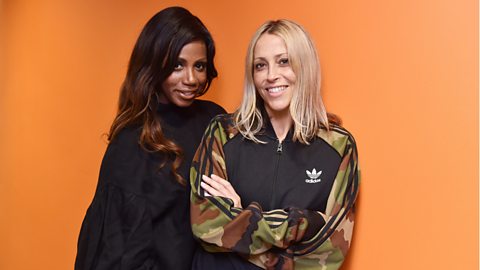 All Saints give us the first play of their new single and news of their album Testament.
We all know that Pure Shores - one of All Saints's signature hits - was written especially for the movie The Beach by Shaznay Lewis and William Orbit, but the band's relationship to the movies went a little further than that.
Following Melanie Blatt's small role in 2001 comedy Dog Eat Dog, Shaznay Lewis had a more sporty part to play in 2002's football romcom Bend It Like Beckham.
Most intriguing of all was Nicole Appleton's role in the 2000 festive horror Scream for Christmas, the plot of which is described on IMDB as so: "A Christmas party is interrupted by a violent psychopath in a Santa suit, a maniac with the powers of the Grim Reaper, a killer cheerleader, and a demonic ghost. There is no hope for them, watch as they DIE." Probably not family-friendly viewing, then.