Main content
Radio 3 Carol Competition 2020
Love music? Up for a fun and creative challenge?
The Radio 3 Carol Competition is a chance to create music for a new Christmas song.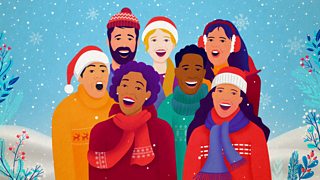 We're asking you to compose a melody for words from Paul Laurence Dunbar's poem, Christmas Carol. You can read the words and hear them read by actor Ken Nwosu on this page.
We welcome entries of all styles and genres, but singability is important. We're looking for tunes that are catchy, memorable and creative.
The winning carol will be one that can be sung, in unison, by any group of singers of mixed ability - a congregational carol for the 21st century.
The winner of the competition will have their carol played throughout the festive season on BBC Radio 3.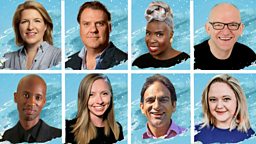 Clockwise from top left: Clare Teal, Bryn Terfel, Karen Gibson, Bob Chilcott, Ken Burton, Anna Lapwood, Andrew Nethsingha, Clare Wheeler
Deadline and next steps
The competition is now open to entries. The final deadline for submissions is 11.59pm on Sunday 1 November 2020.
In November, our judges will listen to all the entries and work together to create a final shortlist of six carols.
The composers of the shortlisted carols will be notified and invited to collaborate with an arranger - former Swingle Clare Wheeler - on a harmonisation of their melodies. All six shortlisted carols will then be recorded professionally by the BBC Singers.
In December, we'll play the six shortlisted carols on Radio 3 and ask members of the public to vote online for an overall winner.
Things to note
The Radio 3 Carol Competition is open to non-professional composers in the UK. Anyone can enter, no matter what their level of experience. You don't need to have had any special musical training or need to know how to read or write music.
Although you are welcome to submit your entry as a written score, you can also choose to submit a recording of your carol. If you submit a recording, it must feature your voice singing the words of the first verse so we can hear how your melody fits with the poem. The only people that will hear your recording are our producers and the judges.
Unlike previous years' competitions, this year we are asking you to compose a melody line only. The melody should be the same for every verse, so you only need to submit one verse. If you submit a carol with harmonies and/or accompaniments, or with different tunes for different verses, these elements will not be taken into consideration by the judges.
Christmas Carol by Paul Laurence Dunbar (1872-1906)
You only need to compose a melody for the opening verse of the poem. Your tune will be repeated for every verse.
Ring out, ye bells!
All Nature swells
With gladness at the wondrous story,—
The world was lorn,
But Christ is born
To change our sadness into glory.
Sing, earthlings, sing!
To-night a King
Hath come from heaven's high throne to bless us.
The outstretched hand
O'er all the land
Is raised in pity to caress us.
Come at his call;
Be joyful all;
Away with mourning and with sadness!
The heavenly choir
With holy fire
Their voices raise in songs of gladness.
No, be not still,
But with a will
Strike all your harps and set them ringing;
On hill and heath
Let every breath
Throw all its power into singing!
Learn more about Paul Laurence Dunbar's life and work at the Poetry Foundation website.
Get some inspiration from a reading of the poem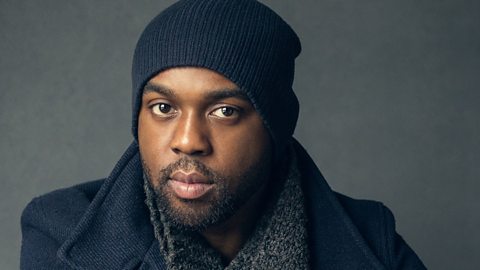 We're inviting budding composers to write a tune for these verses from Dunbar's poem.
Competition rules and privacy
Terms and conditions of entry
Privacy notice
Submitting your entry
You can send us your entry either as a written score or as an audio or video recording. The melody should be the same for every verse, so you only need to write down or record the first verse.
Enter by post
Written scores can be posted to us at the following address:
BBC Radio 3 Carol Competition
Room 2045
Broadcasting House
London W1A 1AA
Please enclose a completed copy of our postal entry form along with your score. Click here to download the form.
You can upload either a written score or a recording online using our Uploader form. Your entry can be a PDF, an high-resolution image, or an audio or video file.

Last year we challenged listeners to write a carol for SATB choir.

Test your knowledge of Christmas carols and pop tunes with our horribly difficult quiz.

Petroc Trelawny and Georgia Mann wake up the UK with the finest classical music in the best performances.
Gospel and classical music experts reveal the secrets to writing a catchy Christmas tune.

High-profile stars from the worlds of classical, gospel & jazz will listen to your entries