Main content
BBC Wales Gets Creative
A festival to try something, make something - Get Creative!
From 17-25 March 2018 BBC Wales, Arts Council of Wales and other partners are teaming up again for a festival to celebrate the nation's creativity – and we're inviting you to join in.
We're shining a light on Wales as a place where we take part in arts and culture and love to get creative. It's your chance to do something, make something and get creative.
What's happening?
From painting to pottery, dancing and drawing, knitting to needlework; arts organisations, community groups and societies of all shapes and sizes are offering taster workshops and classes so everyone can get creative.
Get your event on the map
If you're an organisation who would like to take part in the festival, whether it's your usual activity or something specially planned, let us know what you're up to. Do you run a creative group or society? We'd love you to get involved.
Plan a free or cost recovery event between 17-25 March.
Upload the details to Get Creative's interactive listings map.
More information
Find activities in your area. DISCLAIMER: Activities are not organised by the BBC unless stated otherwise. Neither is the BBC responsible for the accuracy of the information provided. If you are under 18, ask your parent/guardian before taking part in any activity.
Get Creative highlights in Wales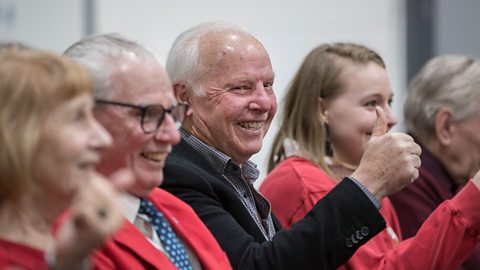 JPR Williams and JJ Williams sing with choir for people with dementia.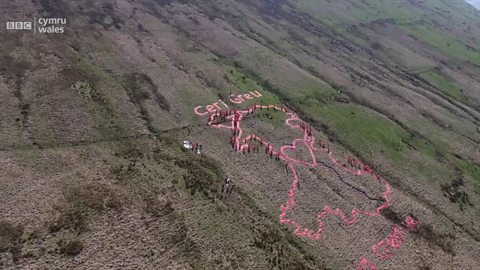 Artist Phil Williams transformed the mountainside for the Heart of Wales project in 2017.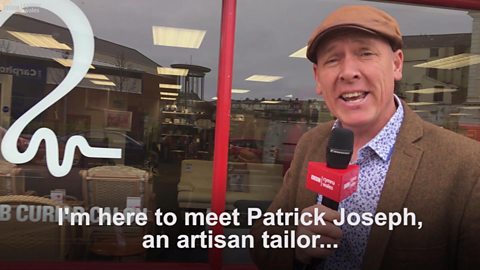 Gareth Wyn Jones gets styled by artist and tailor Patrick Joseph in Llandudno.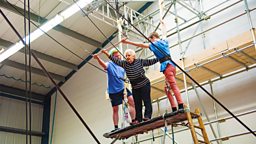 75-year-old Shirley from Cardiff taking to the skies with NoFit State Circus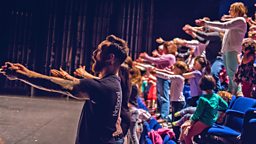 Young people in Cardiff enjoyed learning new dance moves with National Dance Company Wales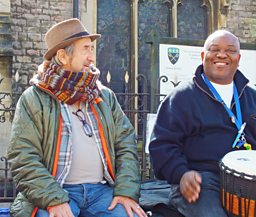 There were musical games with African Drums courtesy of Community Music Wales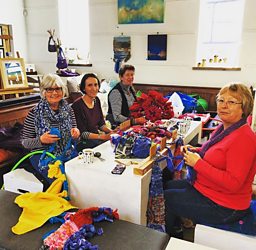 People in Pontyclun tried weaving and jewellery-making with the help of Made in the Valleys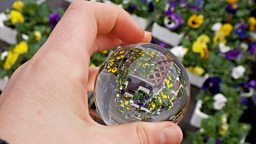 Seeing the world through a new light with Oriel Colwyn's Lightbox workshop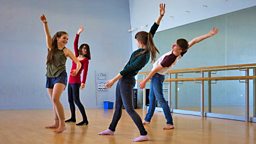 Raw Ffest workshops.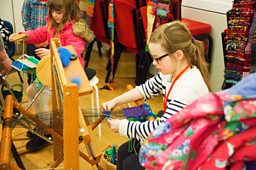 Weaving at Galeri Caernarfon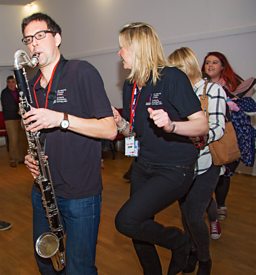 An opportunity to try something new...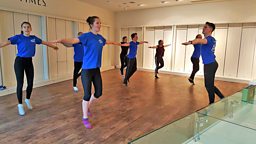 New Dance performed in Wrexham shops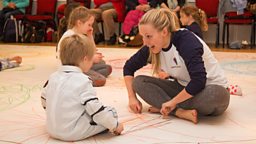 Dawns i Bawb music and light and scribbling sessions in Caernarfon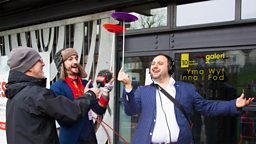 Radio Wales' Wynne Evans trying a new circus act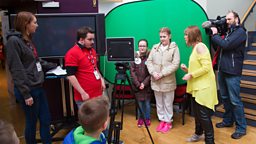 Having a go presenting the weather with a helping hand from Radio Cymru's Rhian Haf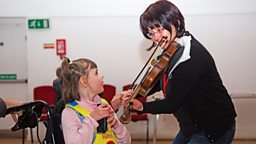 Music workshops with BBC National Orchestra of Wales at Galeri Caernarfon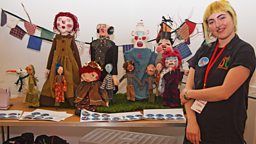 Puppet-making with Theatr Bara Caws