Main content
4th Khalid
Khalid Amhearst Robinson wrote his debut album, American Teen, when he was still in high school, but it propelled him into the US Top 10, and looks set to do the same over here.
Songs like Young Dumb & Broke draw directly on the ups and downs of adolescence, addressing themes of belonging, love, loneliness and loss. But he says his goal is to "create happiness".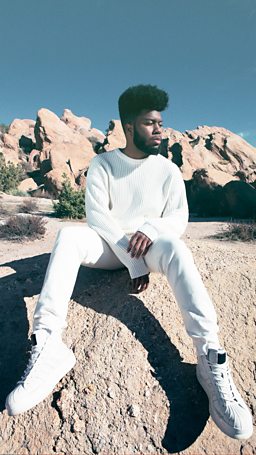 Khalid's journey to the Sound of 2018 Longlist
In Khalid's own words and pictures, a personal glimpse into his path to the BBC Music Sound of 2018 Longlist...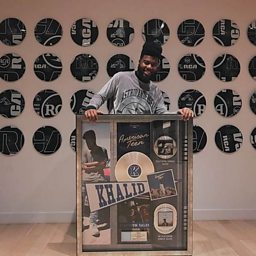 "October 2017. Earlier this year, I told myself that March 3rd was going to be the day that changed my life forever. 7 months later, American Teen is Platinum. I thank my fans so much for EVERYTHING! I love you guys! A debut album with NO features. LET'S GOOOO."
"May 2016. Location is the song that changed my life forever. I recorded this in El Paso with some producers that flew down from all over and my friends! This was a very inspirational week for me."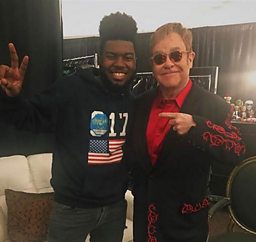 "March 2017. I met Elton John. I signed my CD for him. He dedicated a song to me in my home town of El Paso, Texas and told me I was going to be a big star. That's probably the highlight of the year."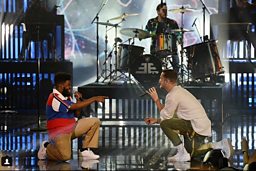 "19 November 2017. Performing with Imagine Dragons at the 2017 American Music Awards."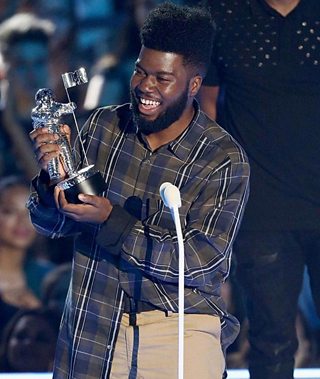 "27 August 2017. My first MTV VMA's and I won Best New Artist! I love my fans, we did it!!"