Main content
Puzzle for Today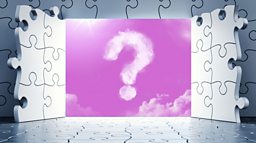 Puzzle No. 434 – Tuesday 12 March
A chilly BBC presenter stands on one side of a 100 meter wide fjord in Svalbard. Directly opposite sits a polar bear. Knowing a polar bear can swim at 10 kilometres per hour, and the water surface current is flowing at 8 kilometres per hour, what is the quickest time in which the polar bear can reach the presenter?
Today's #PuzzleForToday has been set by Dr Geoff Evatt, School of Mathematics, University of Manchester


More fiendish brain-teasers and quizzes on BBC Radio...