Main content
Are you experienced? Visionary art from Susan Hiller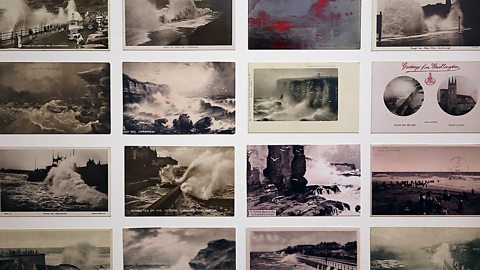 The artist takes us behind the scenes of her 2015 exhibition at Lisson Gallery, London
Susan Hiller combines a mixed background as an artist and anthropologist to explore experiences, stories and phenomena to create her visionary work.
"I'm trying to give a cosmic background to the voices telling stories about seeing strange things in the sky - lights, flying objects or something of the sort" she says.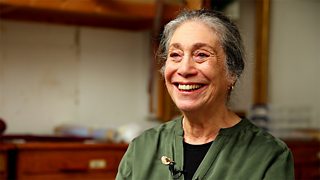 Susan Hiller
"I'm committed to looking at things as they are, but which are not acknowledged, overlooked, or ridiculed."
Based mainly in London since the early 1960s, American-born Hiller studied archaeology and anthropology in New York and New Orleans before developing a career in art.
Through innovative installations, paintings, multi-screen videos and audio works, Hiller has set out to question belief systems. She has described it as "a kind of archaeological investigation, uncovering something to make a different kind of sense of it".
Hiller has looked at phenomena including automatic writing (Sisters of Menon, 1972/79), near death experiences (Channels, 2013) and collective experiences of paranormal activity (Belshazzar's Feast, 1983-84)
Belshazzar's Feast is currently on show at Lisson Gallery, Hiller's first solo exhibition since a major retrospective of her work at Tate Britain in 2011.
Susan Hiller is at Lisson Gallery, London, until 9 January 2016.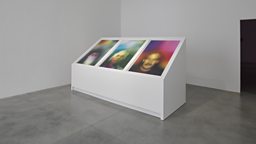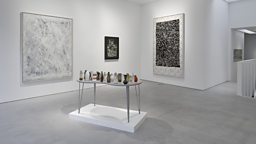 © Susan Hiller, courtesy Lisson Gallery (Jack Hems)